Malayalam star Tovino Thomas spoke to mid-day.com earlier this year about the film 2018, which has been selected as India's official entry to 2024 Oscars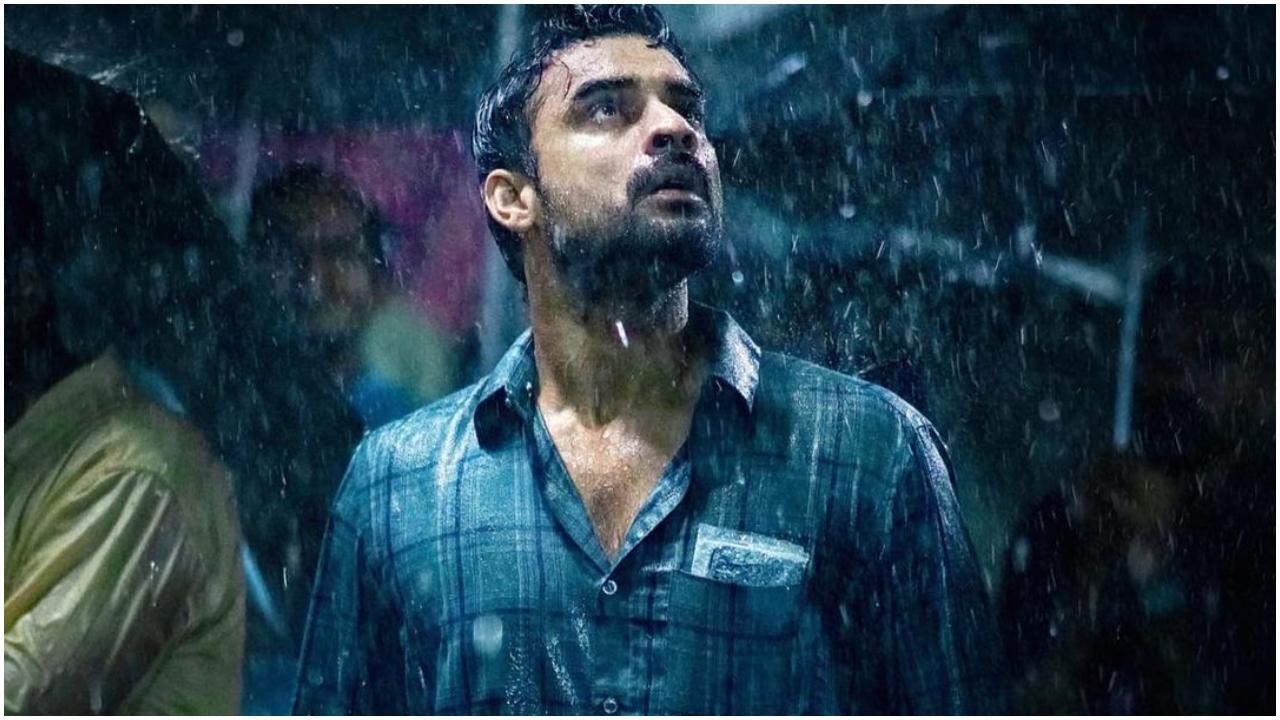 Tovino Thomas in a still from 2018
Listen to this article
Tovino Thomas on 2018: 'This movie is an emotion for everyone' | Exclusive
x
2018 is inspired by the real-life incidents of the Kerala floods
The film, directed by Anthony Joseph, is India`s official entry to 2024 Oscars
`Malayalam cinema is back,` Tovino Thomas had said to mid-day.com earlier this year
Malayalam film actor Tovino Thomas stars in the film '2018', inspired by the real-life incidents of the Kerala floods of 2018 which caused major destruction to life and property. The film reflects on stories of hope and humanity at a time when the state faced one of its worst disasters in nearly a century. "It was almost impossible to recreate the floods. Every actor who worked in this film was busy with their own projects. They all came together to associate with the film. It was a sweet gesture and it is also because this movie is an emotion for everyone. Every day I get videos of people clapping and kids crying and all of this is very new to me. Malayalam cinema is back," Tovino Thomas had said earlier this year while talking to mid-day.com. 
Thomas plays Anoop, a man who runs away from the army after witnessing the life of a soldier and getting scared of it. He returns to the state around the time of the flood and puts his army training to use as he engages in rescue and relief work. The actor, who in real life, also took an active part in the relief work, said that he did not want to do the film as he was trolled by a certain section of people and figured that his appearance in the film would be misinterpreted by people. "Jude (Anthony Joseph) said that only if you do this movie will I make it. You have to be a part of the movie or else I am not doing it. I told him not to do this as I get emotionally manipulated very easily. He asked me to listen to the script and then he narrated it. I read it and cried. That's when I decided that whatever people say I want to be a part of this amazing movie. I trusted him."
ADVERTISEMENT
Watch the full interview here:
"I want to do different kinds of movies, different kinds of characters, and be unpredictable," says Thomas, who has been making conscious efforts to deliver different kinds of films. From 'Minnal Murali', 'Naradan', 'Vaashi', to 'Thallumaala', the past year saw the actor experimenting with his films and roles.
"My decision is not solely based on the box office. Before selecting a movie, I'll try to put in my 100 percent effort but not every movie is going to perform well at the box office. Certain movies we do for their artistic values and that movie might perform well in a festival circle. It might not work well in theatres, those are different kinds of movies and different genres of movies, and people with different tastes enjoy different kinds of movies. I know a lot of people who enjoy festival circuit movies and I love watching movies that might be slow, having long takes. Whenever I am able to support such kinds of movies, I do that. So when such movies come to me, I join the production and I will work for free and I will be one of the producers. When I am working in mainstream commercial cinema, I work in one particular kind of atmosphere but in art cinema, we have long takes," Tovino had said.
"Exciting news! Mid-day is now on WhatsApp Channels

Subscribe today by clicking the link and stay updated with the latest news!"
Click here!