Will Paakhi be ready to mend her ways and live a life that is being expected of her is what remains to be seen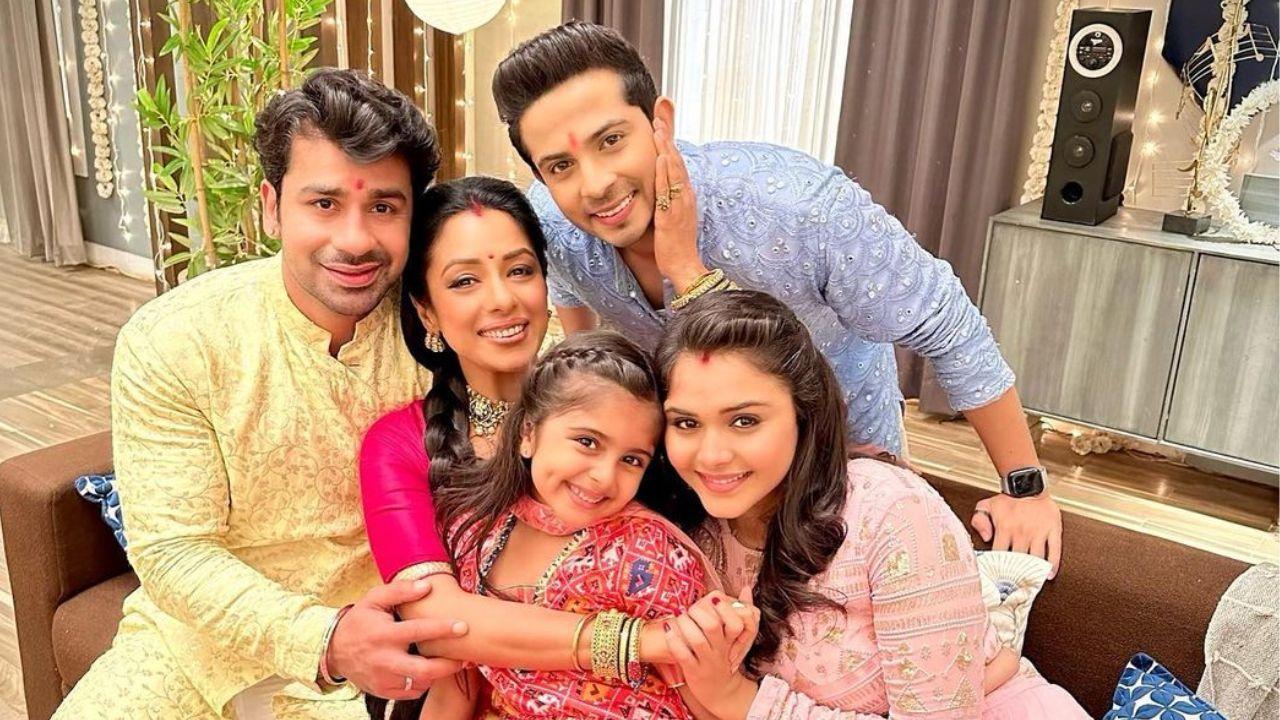 Official Instagram Account of Rupali Ganguly
The day starts off with Paakhi having flashback memories about the incidents which had occurred in the last few days. Back home, whilst Barkhaa is discussing Adhik's divorce with Anupamaa and Anuj, Samar calls Anuj and asks about Paakhi's whereabouts. Wasting no time, Anuj and Anupamaa get into their car and start searching for Paakhi. Anupamaa is SHELL-SHOCKED to see Paakhi lying beside the road. Anupamaa goes and lies besides Paakhi and holds her hand, comforts her and tells Paakhi to come home.
Also Read: Anupamaa Update: Babuji tells the police about Vanraj and Paakhi's misdoings, Paakhi APOLOGISES to Adhik in front of the entire neighborhood!
ADVERTISEMENT
Upon reaching home, Anupamaa tells Paakhi to see the world around her and see what life is all about. Anupamaa gives Paakhi a pep-talk by saying, "Jo paseena nahi bahaata hai, usko zindagi mein aasoon bahaane padtein hain". She tells Paakhi to find her life's purpose and makes her realize the mistakes which she has done till date. Anuj chips in telling Paakhi that, even though everyone loved her, she never reciprocated or acknowledged that love. He cites his life's example and says that, since he has lived his life for 26 years with the help of one-sided love, he understands the real meaning and value of love.
Just as when Anupamaa is explaining the value of life, there comes Vanraj Shah with his family and on the other side, there arrives Adhik with Barkhaa and Ankush. Wasting no time, Paakhi goes and asks for a heartfelt forgiveness to Adhik in front of the entire family members. Then, she looks at Vanraj and with folded hands, she seeks forgiveness from him as well. Then, she turns to Anupamaa and seeks forgiveness from her as well stating that, despite everything that she had done for her as a mother, she could not become a good daughter to her. She then turns around and confesses to every single mistake that she has made so far.
Also Read: Anupamaa Update: Paakhi terms the threatening voice note as a very 'CASUAL THING', doesn't understand the reason for commotion!
She then requests Adhik to grant her ONE LAST CHANCE to prove herself and improve herself and become an ideal person. Failing which, she says, he can sign the divorce papers and throw it on her face. Seeing her truthfulness and genuinity, Adhik forgives her and grants her that ONE LAST CHANCE that Paakhi had requested for. Paakhi also requests Anupamaa to help her in her journey of becoming an ideal person.
SPOILER ALERT: The upcoming episode will see Anuj taking a firm stand and instructing Anupamaa to spend more time with chhoti Anu and her own family.
"Exciting news! Mid-day is now on WhatsApp Channels

Subscribe today by clicking the link and stay updated with the latest news!"
Click here! Has Bigg Boss 16 lived up to your expectations?