Writer Tarun Takashay claims credit for script of new TV show 'Gangaa', to move High Court to block its telecast
Writer claims credit for 'Gangaa' script, seeks to block telecast
A just-launched television channel may face some roadblocks in airing a social awareness serial titled 'Gangaa', which is centered on child marriage and plight of young widows. Writer Tarun Takashay has threatened to move the High Court, alleging uncanny similarities between the show's promos and a script he shared with the channel over four years ago.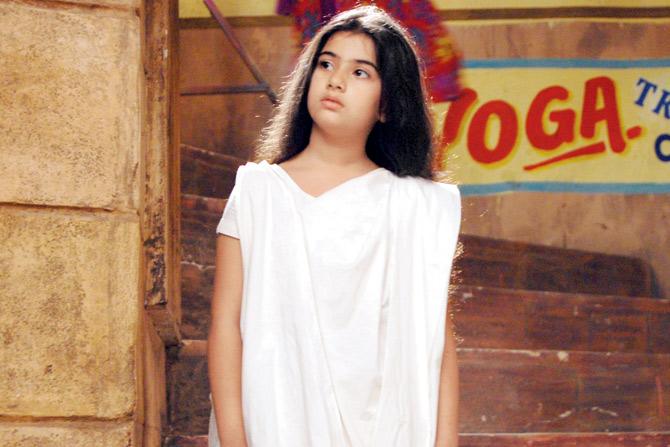 Ruhana Khanna who plays title role in the show 'Gangaa'
He says, "One of my three scripts was called 'Mukti', based on a young widow. However, things did not work out then. Recently when I came across Gangaa's promos, I realised it was the same concept."
Tarun says his script is registered with the Writers' Association and he has proof of communication with the channel. Last month, he sent notices to association to take action against the channel, as well as to the production house, but didn't get any reply.
"On February 24, the court sent a notice to them and legal representatives came for the first hearing. Since the civil court cannot put a stay order on the show, they have given me a hearing date of March 14," says Takashay, adding that he will move the High Court so that the telecast can be blocked.
The channel's spokesperson rubbishes the allegations, stating: "After hearing both parties the court declined to grant any ad interim injunction against broadcast of the show. No one can claim copyright in the idea of a girl who is widowed and ends up in an aashram as this is something that happens in India and has been subject matter of some films too. The way the idea is expressed by the plaintiff and the way it has been expressed in our serial Ganga is very different. This will be evident to the viewers when the story unfolds."