Despite knowing Anuj and Anupamaa's emotional attachment for and towards chhoti Anu, will Maaya still take away her daughter with her is what still remains to be seen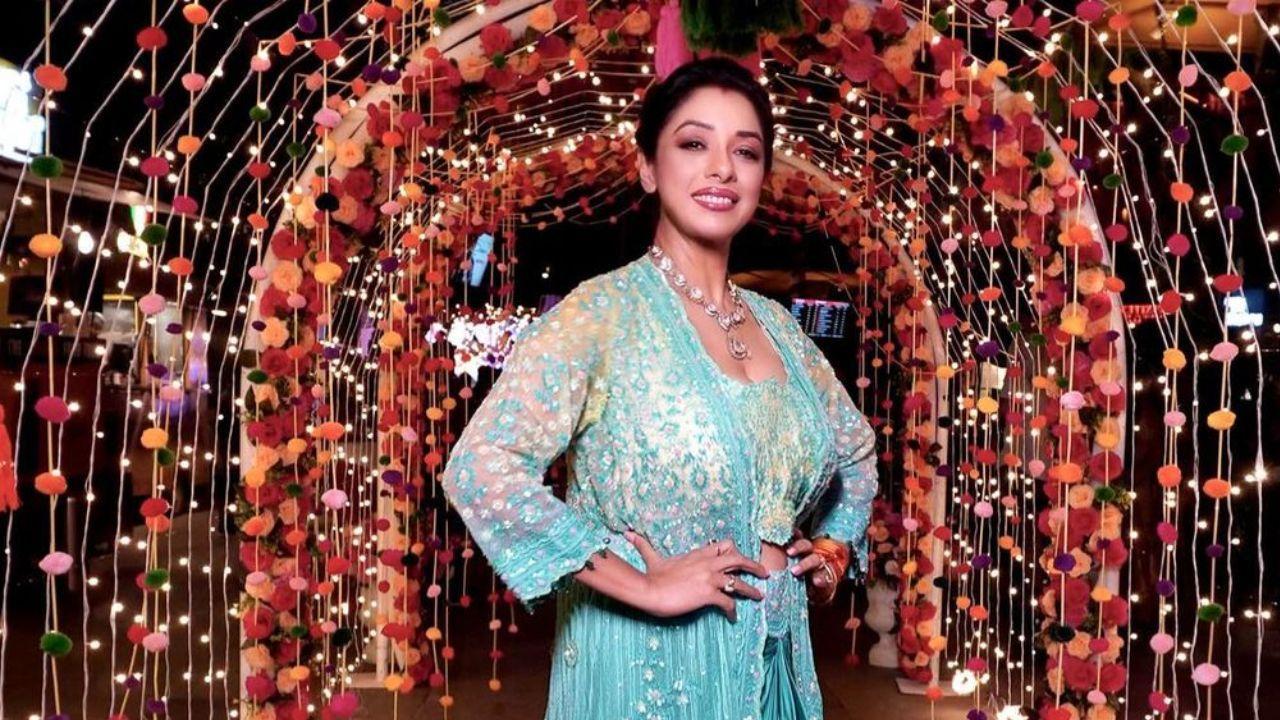 Official Instagram Account of Rupali Ganguly
The day starts off with Anupamaa extending her whole support towards Maaya. She is followed by the other ladies of the house including Kinjal, Kaavya, Paakhi, Anupamaa's mother, Dimpy, Barkhaa and also Baa! Seeing all this, when Ankush tells everyone to stop, Anupamaa taunts him stating that, while the men folks can hear the women cry, the same men cannot understand a woman's pain. At this time, everyone comes forward and talks about their journey of being a mother or their relationship with their respective mothers. At that time, Maaya steps forward and tells that, Anupamaa is the best person and the best possible mother because, even though she knew everything about her (Maaya), still, she welcomed her with open arms.
Also Read: Anupamaa Update: Maaya drops a truth bomb about her past and chhoti Anu's father
Back home at the Shah House, everyone is super happy to receive the return gifts given by chhoti Anu to everyone. What they find amazing is the fact that, chhoti Anu has given the return gifts with a personalized handwritten note for everyone. Just as when everyone is busy opening their respective gifts, the talks spring up about Maaya and her struggle to succeed in life. Just as always, Toshu pips in stating that, he is so proud of Maaya because she has not only taken care of chhoti Anu being her mother, but also has proved herself to be a successful businesswoman and that he too wants to earn so much money that his baby Pari doesn't have any wish unfulfilled in life.
Also Read: Anupamaa Update: And… the floor is all set for chhoti Anu's grand birthday bash
Amidst all this, Vanraj discovers that Toshu has given Babuji's factory papers to a lawyer for checking. Even though he denies that at first, he, then, lands up confessing that he had given Babuji's factory papers to a lawyer for checking. Vanraj, in a fit of rage, tells Toshu that Babuji has given the factory to Anupamaa and that he has no right to stake a claim in that. This leads to a major altercation between Vanraj and Toshu. Seeing the fight yielding no result and not going anywhere, Vanraj angrily tells Toshu that he doesn't care if he is alive or dead and also, it's better to die rather than staking his claim in Babuji's property papers. Stepping outside, Toshu 'vows' to become successful in life and only then will he return to the Shah House. And while he is talking to his 'manager' about his plans of being successful in life, he suddenly falls unconscious. Has Bigg Boss 16 lived up to your expectations?