Will Ankush be able to successfully unravel Maaya's mysterious past is what remains to be seen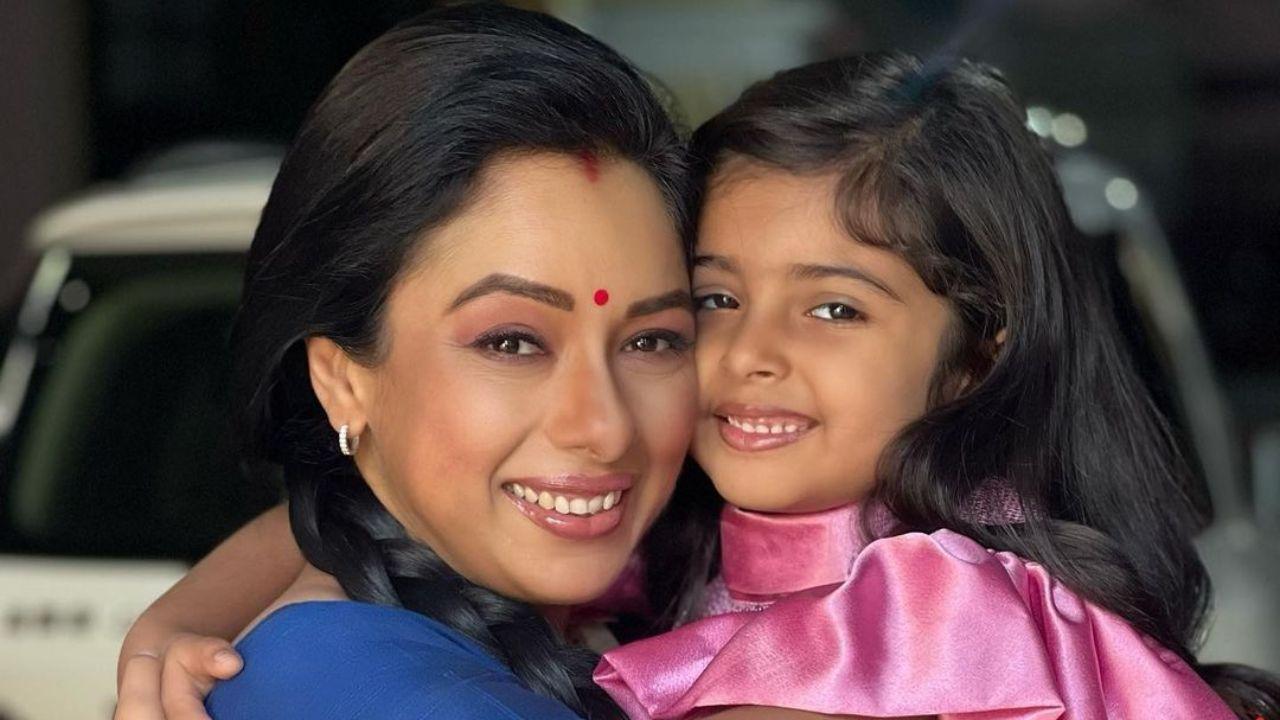 Official Instagram Account of Rupali Ganguly
The day starts off with Maaya telling Anupamaa all about her past that is totally laced with struggles and tribulations, but without compromising on her respect and self-respect. She also requests Anuj and Anupamaa to let her sleep with her daughter that night so that she can be the first person who the daughter sees at the dawn of her birthday. Just as when everyone expected Anupamaa to react, much to everyone's surprise, it is Anuj who says yes! But, he makes it very clear that it's only for that night.

Also Read: I'm proud that people call me Anupama instead of Rupali, says Rupali Ganguly
And when Maaya tells chhoti Anu to sleep, she says that, just like her mother Anupamaa does, she, too will lullaby her to sleep. And when chhoti Anu lullabies her to sleep, Anuj and Anupamaa see that from a distance, but choose to remain mum. Seeing them in a helpless condition, chhoti Anu sneaks away from there and goes and sleeps next to Anuj and Anupamaa in their room, much to their surprise. And when the clock strikes twelve, Anuj and Anupamaa wish chhoti Anu on her birthday. On the other hand, when Maaya opens her eyes at midnight twelve o clock, she is shocked to see that chhoti Anu is not there.
Also Read: Anupamaa Update: Anupamaa gives Maaya timeframe of 15 days to win over chhoti Anu's heart without any tactics
Maaya, then, understands that, chhoti Anu must have gone to sleep with Anuj and Anupamaa. Meanwhile, when Baa gets ready to go to chhoti Anu's birthday party, Babuji tells her not to create any drama at the Kapadia residence.
SPOILER ALERT: On the eve of chhoti Anu's birthday, Ankush publicly tells everyone that, he has found out the background of Maaya. He says that, because she has grown up in the unmentionable areas, she is refusing to reveal the name of chhoti Anu's father. Hearing this, Maaya slaps Ankush in front of everyone. Has Bigg Boss 16 lived up to your expectations?