On the occasion of 'National Cinema Day 2022', actress Shubhaavi Choksey spoke about the role that cinema has played in her life and also about the secret formula to win over the audience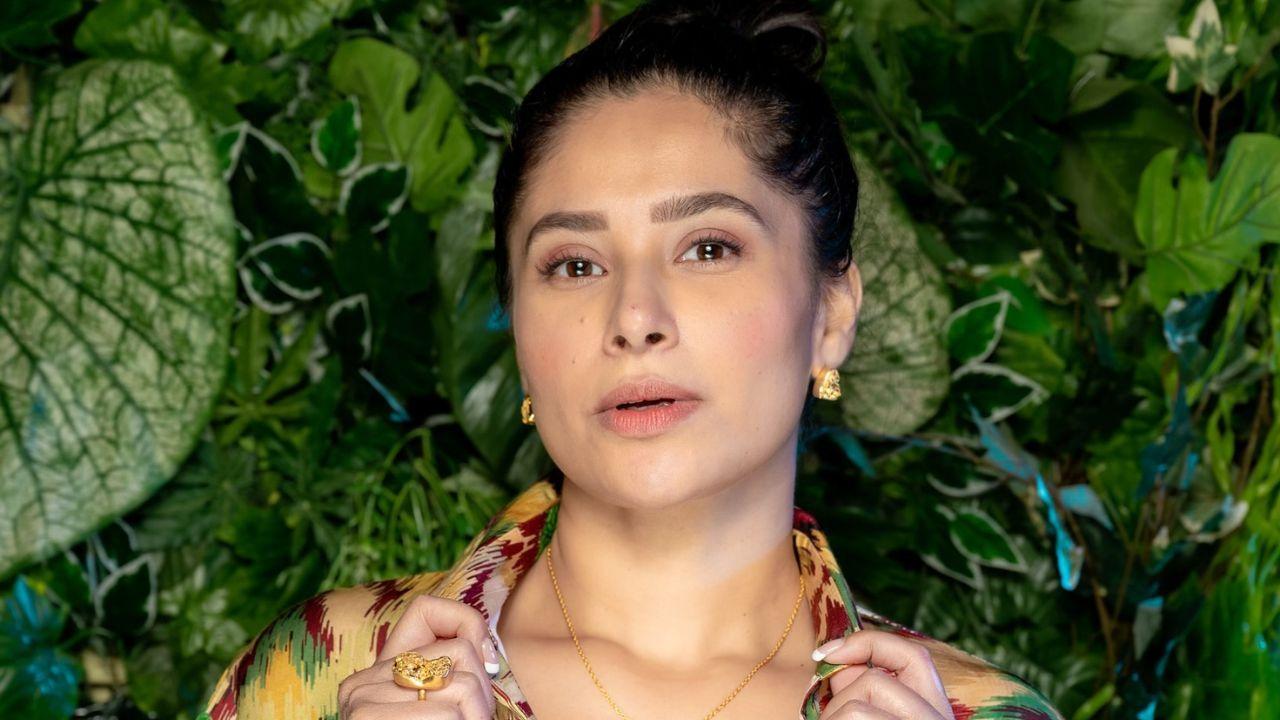 Pic Courtesy: Rohit Dey
For someone like actress Shubhaavi Choksey, growing up was all about cinema and vice versa. Having been a part of the showbiz fraternity since the last two decades, the very term 'cinema' holds an extremely special place in her life. Only last month, her show 'Bade Achhe Lagte Hain 2' completed a year of its run. 
Mid-Day Online met up with her for an exclusive interview on the  occasion of 'National Cinema Day 2022'.
The very term 'cinema' is vast in itself. What is your interpretation of the same?
Cinema to me has various meanings and interpretations. Sometimes, it gives me knowledge about a certain situation or a clan of people. Sometimes, it helps me gain a different perspective about life and about people around me. It also opens windows about dreams that turn into reality. Cinema can have a great impact on human minds, since we are ever changing. Sometimes, it answers our questions that we are going through in real life! (smiles) Not to forget to mention that world cinema introduces us to various cultures and art forms too.
Keeping in mind the present-day situation, do you think that cinema is losing its artistic touch and the magic woven by the legendary filmmakers of yesteryears?
In my opinion, cinema has not at all lost its artistic touch. Back then, there were only a few filmmakers who made films like the way the great Satyajit Ray ji used to do. Even today, there are such filmmakers, but only a handful of them. There will always be filmmakers who will create that magic and there will always be an audience for that. Maybe the numbers could alter from time to time. I truly believe that, if a director wants to create something… he will surely do it. We also have to remember the fact that, as an audience, we have a bigger appetite for different kinds of cinema in the recent past and also an expectation that exceeds in every way. On one hand, you can say that some have become over critical about the films that they watch. On the other hand, I think that this has mainly taken place because of the burst of new ideas and concepts. Again, as I said earlier, it is because of the individual's point of view. And, that's what truly matters in this aspect.
Also Read: R Madhavan spills beans on directing films in future
Is there any incident that instigated the artist in you and helped you to develop the artistic hunger within you?
There are many actors and actresses I have grown up watching. Thanks to my mother, I have watched the works of legends like Sean Connery and Gene Hackman. Back home, I adored Madhu Balaji and Nargis ji because of my father. Personally, I have grown up watching Madhuriji, Kajol and Shahrukh Khan. Not only for their work, but because of the way they conduct themselves. I cannot pinpoint one particular actor or actress or even an incident that developed the performer in me. I think it's just a way of me expressing my versatile self in the best possible way on camera that made me an actor. (smiles)
What role does cinema play in your life?
It has been, is and will always be a very integral part of my being. Cinema has played a very important role in many facets of my life. My way of expressing love, my idea of friendship, my soul searching… It's like literally everything has some connection with cinema. Bollywood and Hollywood have had a very big influence in my life. As I mentioned earlier, a certain percentage of people have unfortunately become overly critical and negative. This doesn't pertain only to the showbiz fraternity, but the audiences as well. Unfortunately, their high expectations have taken over the beauty of actually enjoying cinema. To add on to this, the influence of another person also overpowers their own opinion. Even if someone likes a film, that many haven't they do not voice it! I just want to request people to be individuals who go to watch cinema as a means of entertainment not with the sole purpose of scrutinizing it.
Do you think commercialization of films has taken over cinema as an art form?
In my opinion, if you don't think about commercialization… How will you be able to make a film! Be it a small budget or a magnum opus, one needs to put in the money in order to receive money in return… We are in the year 2022, an era where there is a riot of imagination as far as content goes. There is an enormous bunch everywhere, some explored and some waiting to be explored. Having said that, any art form that has substance, that strikes a chord in your heart and sparks a light in your brain, will always be worthy and CAN NEVER EVER be forgotten. You can mark my words.
Play Quiz: How well do you know Akshay Kumar? Will reducing movie ticket price bring audience back to the theatres?