Today, on the occasion of 'World Mental health Day', Mid-Day Online met up with the actress wherein she spoke about how to identify a person with mental health issues and in what way we can help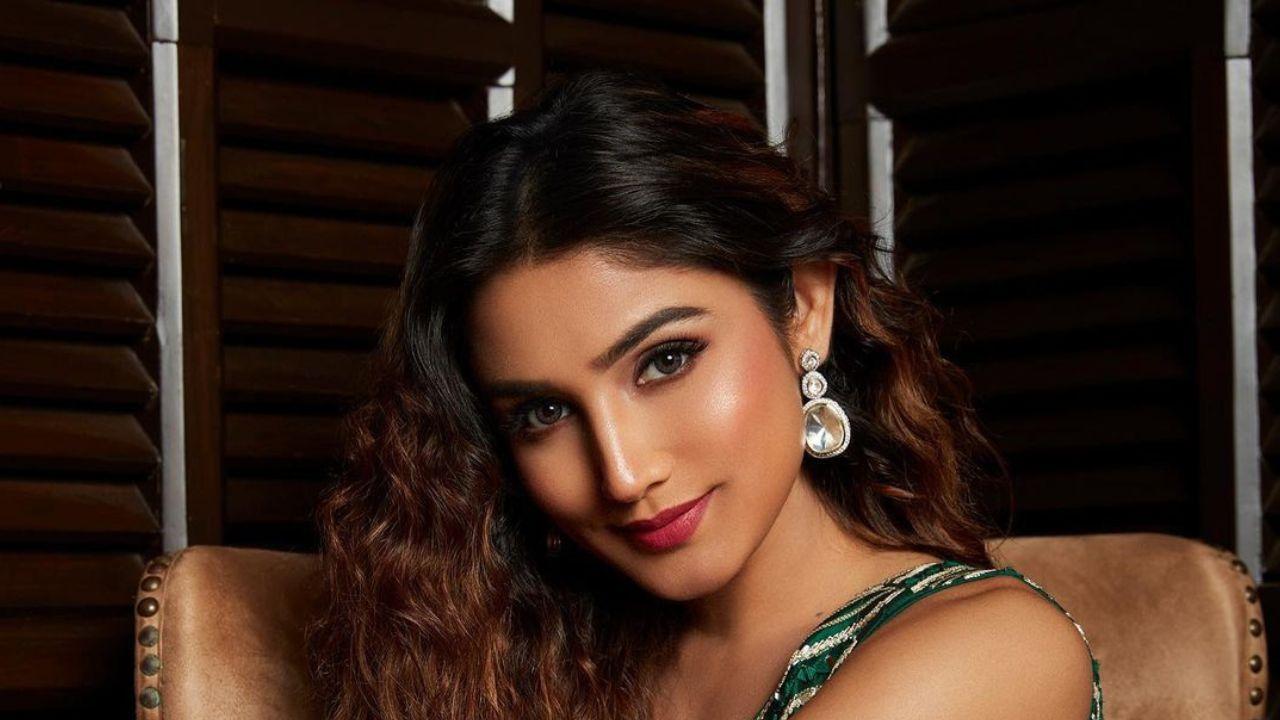 Official Instagram Account of Donal Bisht
After having worked in the airline industry and also as a journalist, Donal Bisht decided to shift gears and take the proverbial plunge in showbiz. She had even participated in 'Bigg Boss 15', and that too without watching a single season of Bigg Boss as per her own confession. Today, on the occasion of 'World Mental health Day', Mid-Day Online met up with the actress wherein she spoke about how to identify a person with mental health issues and in what way we can help.
Donal, do you know what the theme of this year's 'World Mental Health Day'?
Yes, I guess it is to make mental health and well-being a global priority for all. I truly believe that mental health is wealth that enables you to take care of your physical health. It's time that we walk the talk and make the society a more inclusive and un-polarized place by taking small steps to augur mental well-being among all. We need to understand that it doesn't take an incident or an occasion to trigger mental health issues and firstly need to educate ourselves about the causes, prevention and support surrounding mental health. The more we learn, the more armed we are as a nation to tackle this menace.
Have you ever struggled with any kind of clinically diagnosed mental health condition?  If so, will you be comfortable sharing your experience?
No, I haven't ever been clinically diagnosed with any mental health condition. I make a conscious choice to stay mentally positive and healthy at all times. However, I'll be lying if I say that I've always been in charge of my mental health because, as a kid, you end up fighting so many demons in your head without even realizing what they mean. And then, we are often shy of discussing it with our near and dear ones because of the stigma associated with it. It's important for people to first learn what qualifies as indicators of mental issues and then tackle it accordingly. We need to be taught to distinguish good mental health vs red flags. 
Also Read: Katrina Kaif REVEALED Vicky Kaushal's reaction to 'Phone Bhoot's trailer
What personal development efforts have you made to ensure a sound mental health?
Eating well, sleeping on time, having an outlook of gratitude towards life and living the moment, one day at a time has helped me enormously. Additionally, physical activity leads to mental fitness so workouts for me are often a way to disconnect, reboot, revive and sustain. 
When do you think that mental health issues need to be addressed?
I've never had these issues fortunately, but have known of people grappling with it. I've had friends who've spent hours and hours crying to me and all they needed at that point in time was to be heard and understood minus the prejudices. Surrounding yourself with people who 'love and listen' is key to mental wellness. Having said that, when I feel like my mental state is in jeopardy and it's taking a toll on my overall well-being, I, as a thumb rule discuss my emotions with family or friends. And most importantly, I take some time off work to introspect and indulge in things that make me happy. I ensure a regular wholesome trip with my inner circle to re-orient my energies, spend some quality me-time and keep my mental health in check. Once I feel like myself again, I'm back to the grind. I recently returned from my holiday with my family that has refueled me and restored me for the next couple of months.
Do you think that talking / discussing the mental health issue with someone should help?
As I said, I, personally, have never experienced this, but I can't emphasize the important role of dialogue while tackling mental health issues. If you're not comfortable discussing this with a loved one, get professional consultation deciphering your thoughts and feelings. Most problems arise because we don't allow ourselves to understand our real self. Self-awareness is critical so that you can catch the warning signs early on. Empathy plays a critical role too in mental health prevention and supportive care.
What according to you helps us identify the people with mental issues?
There really cannot be a cookie-cutter way to approach this. But your first indicators are change in moods, temperament and overall outlook towards life. But don't dive in with the insipid, "hey, why are you behaving so differently these days" but with a more amenable "If you want to discuss something with me, I'm here" conversation starter.
These days, many people (young and old) are becoming victims day by day to the silent problem of mental health. Is there anything that you want to tell them?
Yes, I want to tell them that it's okay to not be okay. At a time when we are striving for perfection, it is silently building pressure and anxiety among people. While yes, mental health is still a stigma, we as a society are taking steps in the right direction. Every problem has a solution and if you can't find it autonomously let's arrive at it unanimously. Also, let's do away with tags and labels preventing people from having normal and open conversations about mental health. Additionally, like physical health needs care and attention, mental health requires it too. There are a dozen of helpline that enable access to medical experts who can buddy-up with you when you feel like you need assistance.
What has been your greatest achievement so far?
It definitely would be the self-willingness to move out of my comfort zone to grow and surpass myself. I strongly believe that growth starts at the finish line of the comfort zone although it's not very easy mentally. I let TV take a backseat to widen my horizon as an actor and am embracing the risk of uncertainty without allowing it to hamper my mental health.
How do you motivate yourself daily?
With positive thoughts, words and meditation to keep me calm enough to cruise the day smoothly and holistically. Also, I start my day with Yoga and a gratitude prayer for the smallest of things I have in my life. It makes me feel whole and anchored.
Also Read: Soha Ali Khan shares photos with Sharmila Tagore, Saif, Kunal Khemu and kids Did you like the teaser of Prabhas-Saif Ali Khan-Kriti Sanon starrer `Adipurush`?