Mid Day Online spoke exclusively to Jasmin Bhasin on the occasion of 'Valentine's Day 2023'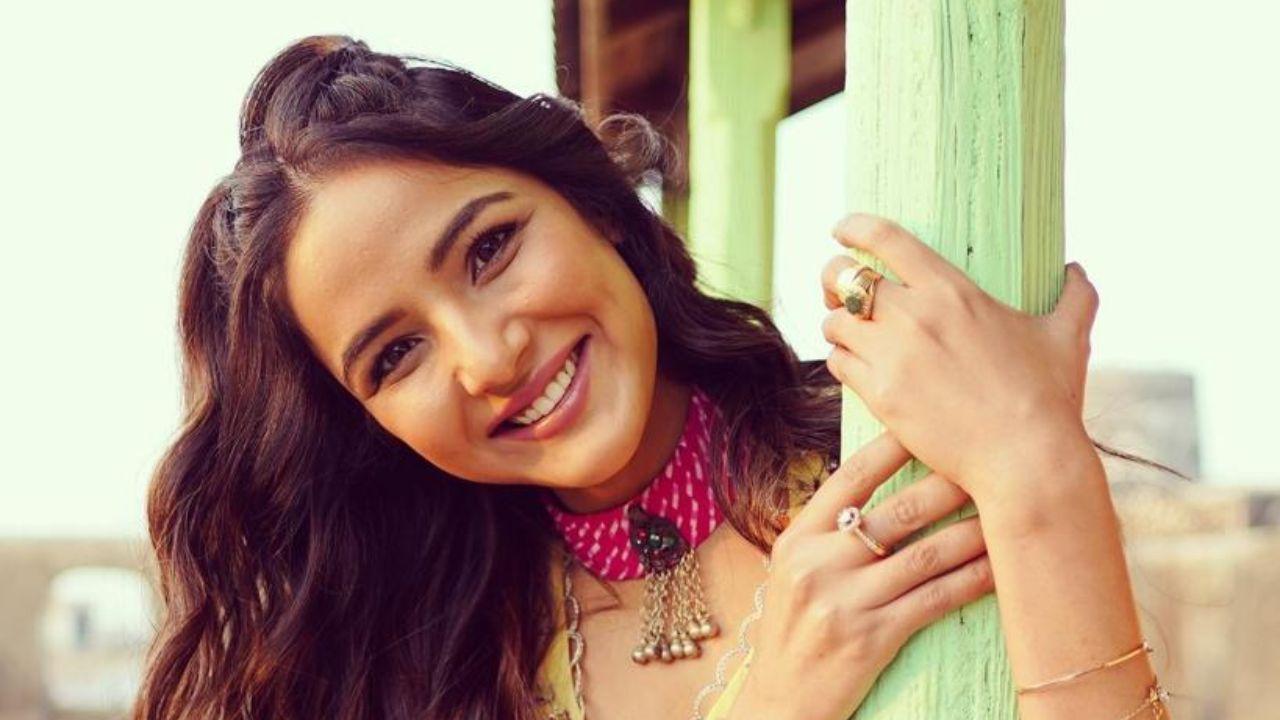 Pic Courtesy: PR
Jasmin, when was the first time you realized /understood the significance/importance of Valentine's Day?
In school, when all boys used to get roses.
Who was your first Valentine? Please be honest… Honesty appreciated.
I am being completely honest, trust me, my first valentine was my father. He has always taken care of me and nurtured me growing up. He has raised me to be strong and independent and I could never thank him enough for it. Even now he showers me with unconditional love and support.
ADVERTISEMENT
Also Read: Mumbai Meri Jaan: These are the places that Jasmin Bhasin would head to on a date
Do you think that the concept of Valentine's Day has been misinterpreted?
To a certain degree, yes. It has become all about gifts and material things almost like a competition for who is the best partner or couple. Whereas the whole essence of this day is to celebrate your loved ones and spend time with them and appreciate them.
Is Valentine's Day only about romance and love? Or can that day be celebrated for friendship as well?
I think Valentine's Day is about any person that makes you feel comfortable with yourself and with them. It has become a holiday specifically for romantic love but I think you can celebrate Valentine's day with anyone that makes you happy and has a special place in your heart. It's not just your partner that deserves flowers on Valentine's! It can be your parents or even one of your best friends.
Which is the best book on Valentine's day that you have read?
That would be 'Eleanor & Park' by Rainbow Rowell. Even though it's not on Valentine's day, but it is definitely one of my favourite romance novels I have ever read. It is a really adorable story of love blossoming between two lovers.
Can you recall your most memorable Valentine's Day?
None. 
Also Read: Valentine's Day 2023: My father set the standard of romance very high, says Vardhan Puri
What type of Valentine are you? Card-Roses types/ romantic poems types or the candlelight dinner types? Or is there anything besides these?
I think I am the candlelight dinner type of person, since you can have a lot of memorable conversations over dinner and that is something I really love.
Has anyone rejected your Valentine's Day proposal or have you rejected any Valentine's Day proposal?
Yes! When I was in class nine, my classmate did and it hit me so scared that I didn't go to school for a week!

If you had to choose a Bollywood celebrity as your Valentine, whom would you choose and why?
If I had to choose a Bollywood celebrity as my Valentine it would HAVE TO BE the one and only Shah Rukh Khan. I have watched all the movies that he has starred in and have been a huge fan ever since I was a teenager. So, he is definitely my choice for a celebrity Valentine.
If you had to choose a Hollywood celebrity as your Valentine, whom would you choose and why?
Will Smith would be the Hollywood celebrity I would choose as my Valentine. He has been one of my favourite Hollywood celebs ever since I watched the movie 'Pursuit of Happyness' and loved his resilient and caring personality in it.
It's a given that you will definitely have many admirers. In that case, have you ever received any card or gift from a secret admirer? If yes, what was it and what was your reaction to it?
I am truly blessed to have quite a few fans. They keep sending me letters from time to time. One that touched me the most was from a young girl who said that she was inspired by me and wanted to be an actress when she grows up. I got really emotional because she was inspired by me. That, in turn, inspired me to be better as a person as well as an artist.
In your opinion, is Valentine's Day the most romantic day of the year?
I don't think we require a date to celebrate your loved ones! Your anniversary or the day you met that special someone can be even more romantic than Valentine's day, mostly because it's so personal and special for you and your partner.
What's your idea of a perfect Valentine's Day date?
My ideal date would be staying in with your loved one ordering your favourite food and watching a movie you enjoy. I believe in spending quality time with my loved ones, over anything else.
Valentine's Day is about love and Cupid. Have you ever played Cupid in anyone's life? Or has anyone played Cupid in your life?
Not really… Are you happy with MC Stan`s win on Bigg Boss 16?