16-year-old Saumya from Pune lifted the trophy of Sony's reality show 'India's Best Dancer Season 2'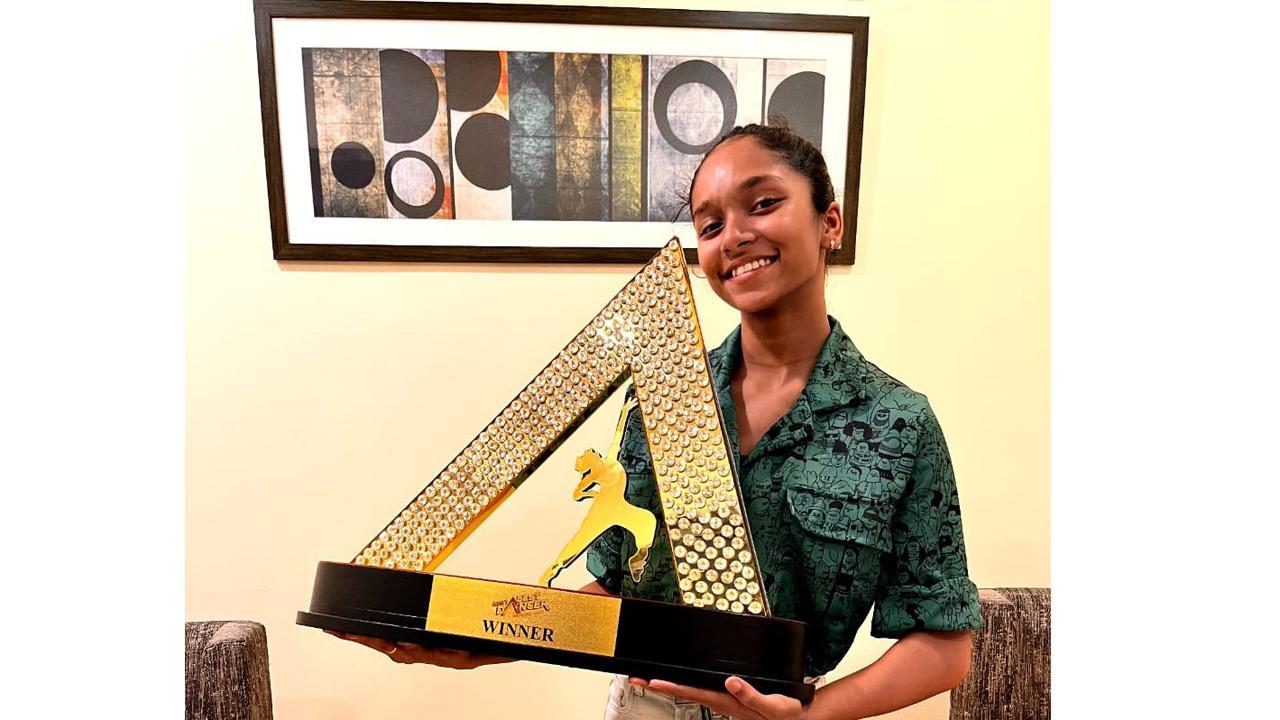 Saumya Kamble
Saumya Kamble from Pune was announced as the winner of Sony's reality show 'India's Best Dancer Season 2' on January 9. The 16-year-old's father was initially against her dancing and wanted her to become a doctor, but she was determined to fulfil her mother's dream.
Saumya told mid-day.com, "I was very happy when I won but emotional too. My mum was also extremely happy. My father initially didn't support my dream of becoming a dancer but now he has changed. He was the first one to hold the trophy in his hands."
Speaking about how she decided to pursue her dream of being a dancer she says, "I started dancing when I was four years old. My mother wanted to participate in a reality show but that didn't work out. I wanted to fulfil her dream and got the chance on India's best dancer where I represented Belly-pop, which I created during the lockdown. My mother, teachers and choreographer Vartika didi helped me a lot."
While rehearsing and shooting for the show took long hours Saumya wasn't too stressed about catching up on her studies.  She says, " I used to study for two hours in the morning and spent the rest of the day practising dance. I am a good student so it wasn't stressful and since everything is online, I managed to cope with it."
Now that she has won the show, Saumya is pursuing bigger dreams, "I would like to be a choreographer and represent India at an international level."
Recalling precious moments from the show, the dancer adds, "Nora Fatehi ma'am is my inspiration because it feels good that there is a belly dancer who is doing well in Bollywood. shaking a leg with Nora ma'am was a dream come true. When Ashaji (Bhosle) visited the set and gifted me a moorti of Lord Natraja and called me chhoti Helen, it was a big moment being compared to the legendary dancer."