On the auspicious occasion of 'Mahashivratri 2023', Mid Day Online exclusively spoke to celebrities who shared with us about their take on the festival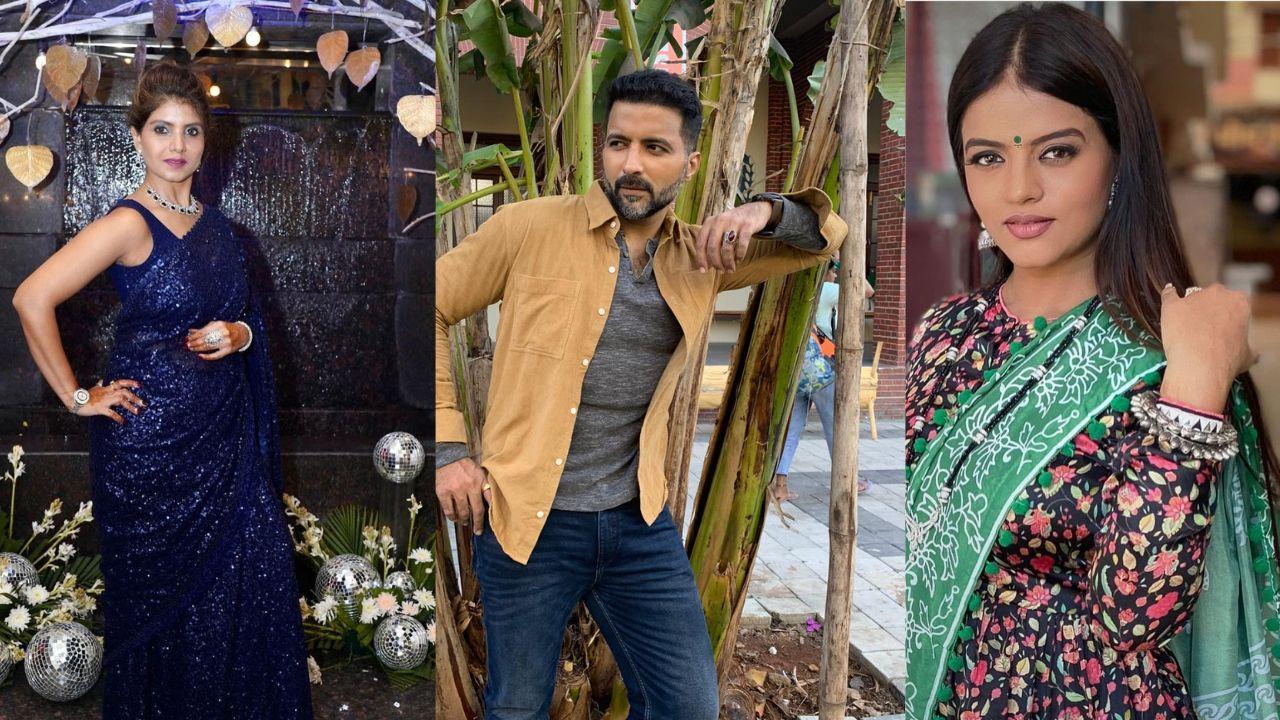 Pic Courtesy: PR / Instagram accounts of the stars
On the auspicious occasion of 'Mahashivratri 2023', Mid Day Online exclusively spoke to celebrities who shared with us about their take on the festival. 

Esha Gaur
Mahashivratri is a very big day for me. I do pooja every day in the morning and evening as much as possible. I feel really blessed that He has given me two beautiful children, good health, and my parents. For all this and much more, I am and will be eternally thankful to Him. Whenever I offer my prayers to God, I always thank Him for whatever I have and He has blessed me with. Of course, on special festivals, people do their worship in different ways, like going to temples, fasting etc. I have a beautiful temple in my house. At the same time, I also go to temples sometimes.
Aadesh Chaudhary
Lord Shiva is considered to be the father of the whole universe. He is the most divine among all Gods. Yes, I celebrate Mahashivratri as I am very fond of Shivji as He teaches us the wisdom to live life. I tend to fast sometimes. Besides Shivji, I also believe a lot in Hanumanji, as He is part of Shivji. 
ADVERTISEMENT
 

 

View this post on Instagram

 
Also Read: Aadesh Chaudhary to enter 'Yeh Dil Sun Raha Hai'
Sneha Jain
Yes, I am a big follower of Lord Shiva and I celebrate Mahashivratri. I used to keep fast earlier, but sometimes I am unable to fast because of situations like shooting etc. On the auspicious occasion of Mahashivratri, I go to the temple and worship Lord Shivji. Since I don't believe in eating anything while fasting, I just eat the prasad that I get in the temple and the next day I break the fast. I meditate by chanting 'Om Namah Shivaya'. Not just on the occasion of Mahashivratri, I chant His mantra every day. Mahashivratri, to me, is a special day and Lord Shivji gives me more positivity in life and helps me to let go of things whenever it's required. Lord Shiva teaches so many lessons in many ways, once you get connected with Him. What I see is that, once a person surrenders to Lord Shiva, that person very easily learns to handle negativity and also tackle difficult situations with utmost ease. Lord Shiva gives a lot of power if you believe in Him and He is always there with me the same way He is there with everyone. I never ask anything from Him as I know that He is going to give me everything that I should get in my life and He has for me. Har Har Mahadev!
 

 

View this post on Instagram

 
Sonu Chandrapal
I do celebrate Mahashivratri like everyone else. On this day, I usually go to Lord Shiva's temple and worship Him with undivided attention. I don't believe in fasting. If you wish to do then, you can do it. But, I believe that God doesn't tell us to do fasting for Him. Believing in Him from the heart is enough. It brings out a lot of positive energy. Everyone has their own perspective. For me, every God is the same. Lord Shiva is divine and He is always called a good husband and that's why people tell to do '16 somvar' or '16 Monday fasting' to get a good husband. I really wish to get a husband like Lord Shiva!
 

 

View this post on Instagram

 
Mitaali Nag
Lord Shiva or Shambo as I call Him, is called the God of the Gods. I have been blessed by Him even without asking for any specific wish. I did the '16 Mondays fast', not wishing for a husband. I did it because I wanted to. And on the 6th Monday, I met my husband! In fact, every year starting from the divine month of Shravan, I do the 16 Mondays's fasting without fail. It's just my way to thank Him for all His blessings. When I got pregnant, we had also decided that we would name our baby after Lord Shiva'. The auspicious occasion of 'Mahashivratri' is supposed to be Shambo's night. The energy is amazing during that night. Generally, when I am shooting, I am not able to do the overnight fasting. But, if I am not shooting, then, I do the overnight fasting and I also try to stay awake.  Whether I am fasting or not, I always visit the temple on Mahashivratri with my husband and son and offer water, 'bel' leaves and white flowers to the holy Shivling. We also donate milk packets to the underprivileged.
 

 

View this post on Instagram

 
Also Read: I try my best to follow the traditional 'Tulsi vivah' as much as possible, says Mitaali Nag
Hansa Singh
Jai Shiv Shambhu. There are many stories and ways as to why people worship Him. For me, Lord Shiva is one and only to create, to nurture, to destroy. He is the one who embodies love, dance, anger and destruction. But all his powers are used in bringing good to people. For me, He is the one to ward off all negativity around me and keep me safe. Mahashivratri is an amalgamation of the holy unison of 'Shiv' and 'Shakti'. 'Om Namaha Shivaay'.
 

 

View this post on Instagram

 
Nikkhil Arya
I celebrate Lord Shiva every day and also every moment. He is the one who puts life into motion. I do no rituals, no fasts as that's my mom's 'department'. For me, it's Har Har Mahadev everyday!!!
 

 

View this post on Instagram

 
Hitanshu Jinsi
Yes, we do celebrate Mahashivratri. In fact, it is the biggest festival of the year for Kashmiris. We do 'Vatuk puja' at home and then distribute walnuts among the relatives and neighbors. One person from the family who is performing 'Vidhi' has to fast. The very next day, we do a little get together at home which is called 'Salamat', where we invite our close relatives for lunch and kids get 'herath kharach' (money) from the elders. Lord Shiva is worshipped the most in Kashmiri families. When someone leaves home, elders often say in Kashmiri "Shankara's hawaal" which means may Lord Shiva protect you.
 

 

View this post on Instagram

 
Dr Akash Sharma
Yes, celebrating Mahashivratri is a very auspicious occasion for me, as it is a celebration for a God who is a creator. He is a supreme power. Yes, keeping fast for Lord Shiva gives a lot of peace & feeling of wellbeing. Early morning, after bath, I offer water, Gangajal, milk, and honey on the auspicious Shivling and chant 'Om Namah Shivaay'. Lord Shiva holds a special place in my heart, as I was always influenced by His aura & keeps me calm & balanced. I feel He has some beautiful power of the universe.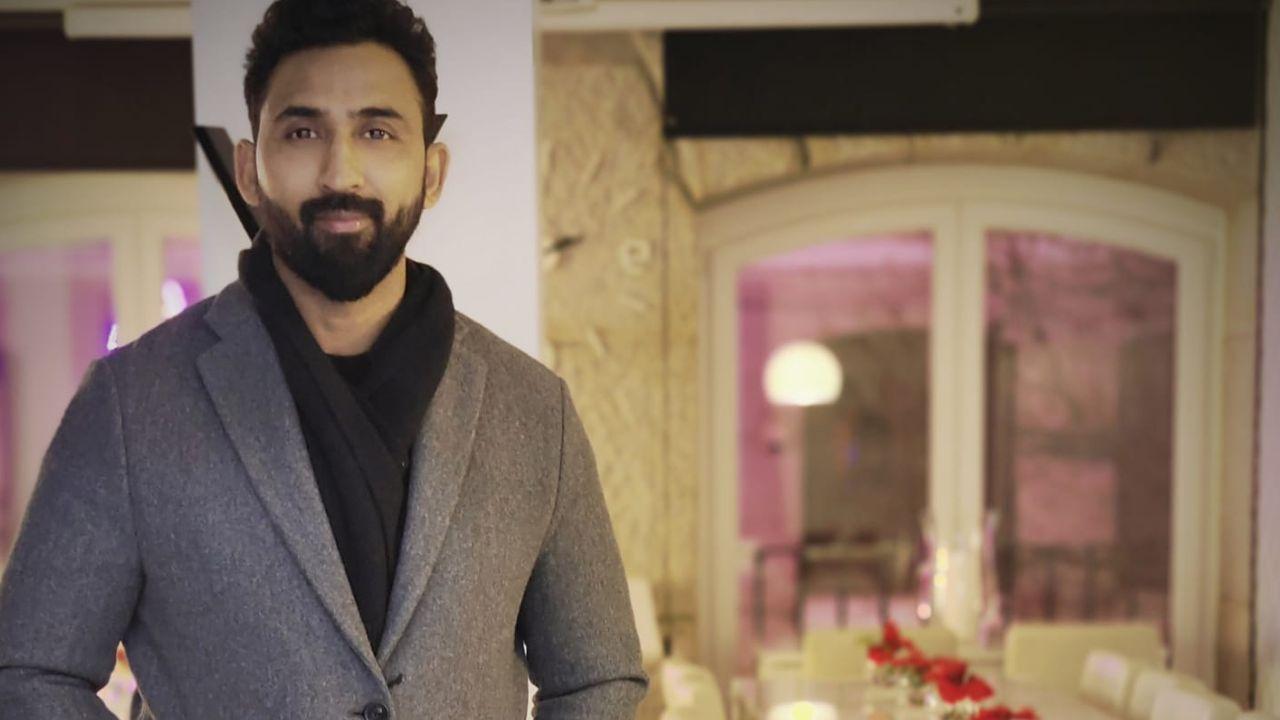 Are you happy with MC Stan`s win on Bigg Boss 16?