Rahil Azam, who fronts Aashao Ka Savera Dheere Dheere Se, on how he is content exploring varied stories in fiction shows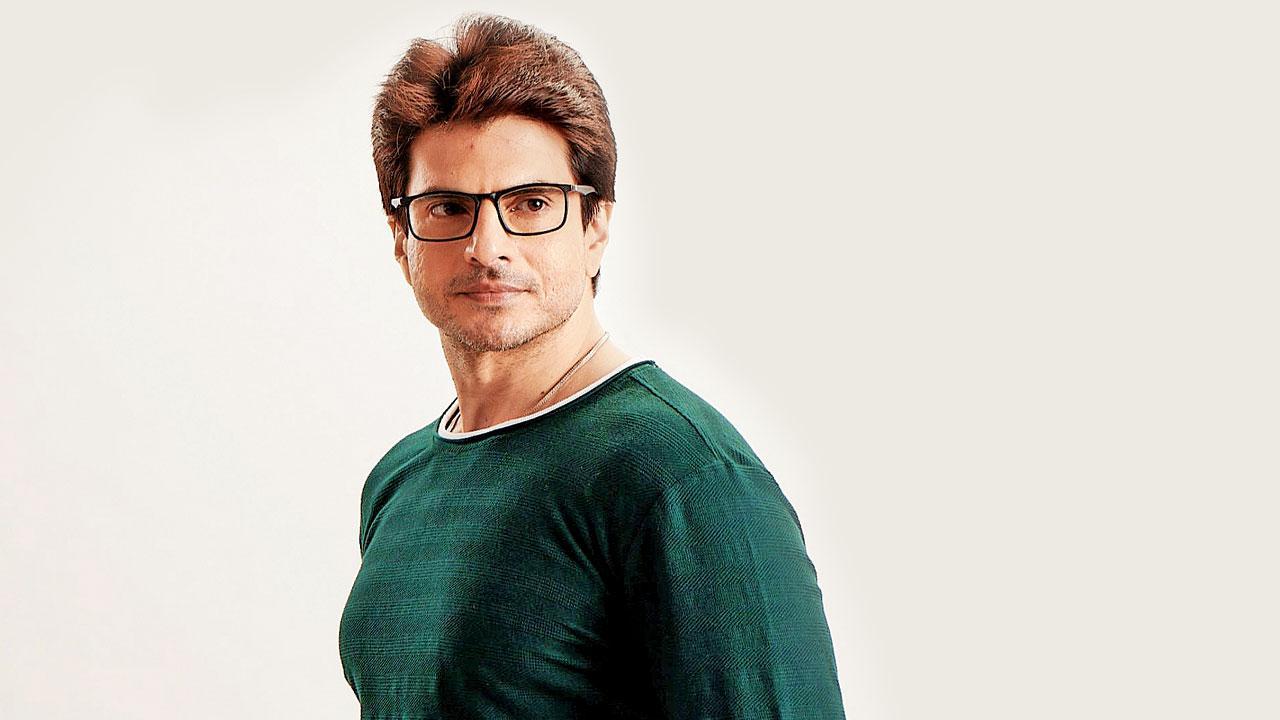 Rahil Azam
To most, Rahil Azam is synonymous with Hatim (2003), the fantasy drama that made him a household name. Fame, however, is not the actor's goal. Two decades and several shows later, Azam says that he continues to be driven by the same element that influenced his first offering — his pursuit for creative satisfaction. In a conversation with mid-day, he talks about his new project 'Aashao Ka Savera… Dheere Dheere Se', and why he steers clear of reality shows.
Edited excerpts from the interview.
Do you believe you've achieved star status in the television industry?
I feel people don't know me by my name, but that doesn't hurt my ego. The moment I walk in, [people] call me Hatim [his character in the eponymous show]. Even today, I am recognised by that show. Before reality shows became popular, no [actor] was known by their name; it was always their characters that became well-known. I have never done a reality show, and don't plan on doing one in the future. When reality shows actually start reflecting reality, I may do them [laughs].
What convinces you to come on board a show?
Whenever I pick up a show, the character matters [the most]. As long as the role is meaty, I will have the opportunity to grow as an actor; that is what I seek in all my projects. The number of shows I have done is much lower than that of many daily soap actors. I have taken a gap of one or two years between every show. In the initial stages [of my career], I did multiple shows, [but I don't do that anymore].
How did you envision your lawyer character in Dheere Dheere Se?
Usually, I get into the intrinsic details of my characters, but in this show, I didn't ask about my part. While reading the screenplay, I felt that my character Raghav Srivastav is similar to me — [I identify with] his respect for elders, and dark sense of humour. I believe comedy is my strong suit. However, the kind of comedy I do will take a long time to make it to TV. For this show, the first thing that attracted me was that the shoot was in Mumbai. I believe that the shows that have made a mark have all been shot within four walls. [The set] doesn't act as a catalyst for a show's rating; the script is always the hero. Secondly, I wanted to break the ice with Swastik Productions. They have been approaching me for years.
Also Read: Monday Motivation! How Hina Khan got back in action
Television may not be ready for dark comedy, but digital entertainment is. Why haven't you explored OTT after making your debut with Game Of Karma?
I did get [multiple] offers, but I turned them down because I was waiting for the right opportunity. The web show I did was an episodic.
How would you critique your performance in Dheere Dheere Se?
When I see the show, I only see my performance. I believe it is going exactly how I visualised it, and I hope to get better at it. As for the sense of humour [of my character], I can improvise if I have the opportunity to do it.
What do you think of the exaggerated portrayal of romance on the small screen?
There have been shows that portray mature romance. I find those more appealing. You don't need to even put your hand on someone's shoulder to convey [romance]; it is in the eyes. I relate to the [love depicted] in the black-and-white films. There is no need for [gimmicks that are shown today]. So much can be conveyed through silence and holding of hands. For me, that is romance.