Shahid Kapoor's wife, Mira Rajput, has maintained a low profile since they wed in July last year, hobnobbing only with the actor's close fr­iends. So, it was surprising to see her at her candid best on 'Koffee With Karan'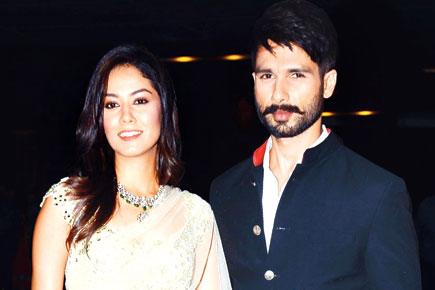 Shahid Kapoor with wife Mira Rajput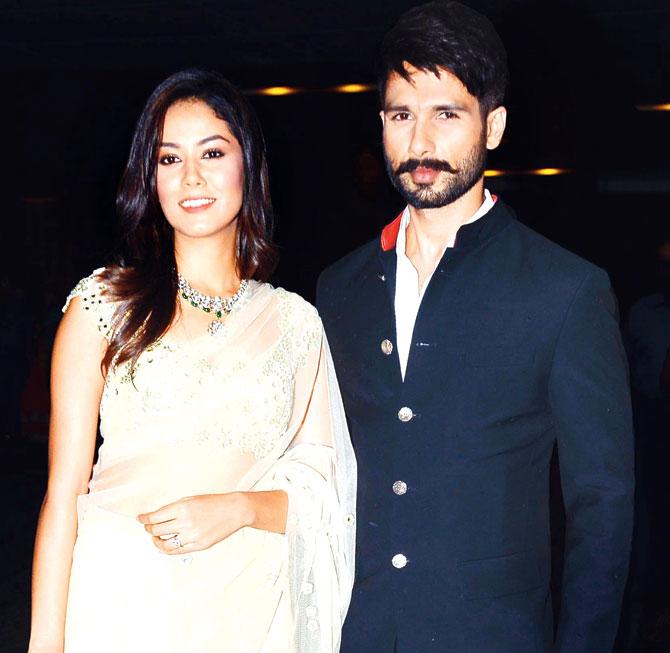 Shahid Kapoor with wife Mira Rajput
Shahid Kapoor's wife, Mira Rajput, has maintained a low profile since they wed in July last year, hobnobbing only with the actor's close fr­iends. So, it was surprising to see the Delhi girl at her candid best on national television — although Koffee With Karan host Karan Johar deserves a bit of credit for scooping out information.
For their first ever joint interview to be aired on December 18, Mira chose a royal blue gown while Shahid looked dapper in a light blue shirt paired with a deep blue blazer. During the show, the couple shared details about their fairytale wedding. Shahid's father, Pankaj Kapur, and wife, Supriya Pathak, had met Mira over dinner in Delhi. "Back then, she didn't know why she was meeting them. Mira wasn't interested in Bollywood and only met Shahid a few days later. When an arranged marriage was broached, they were awkward," says a unit hand from the show's set.
Mira narrated that in a typical arranged marriage-style, the dulha and dulhan were sent off alone to spend time with each other. "They spent seven hours together, chatting about their lives, likes and dislikes. They had nothing in common and so there was a lot of scope to know each other better. At the end of that meeting, they both wanted to meet again.
At one point, Shahid asked Mira, 'Do you mind being married to a man 13 years older to you?' to which she said, 'Do you mind being married to a girl 13 years younger?' Her confidence wowed him. They met for another six months till they got engaged. When they were courting, Shahid was busy with the shoot of Udta Punjab. Soon after, they got married," the insider reveals.
Asked about her favourite film starring her husband, Mira said, 'Jab We Met' in which he was paired with ex flame Kareena Kapoor Khan. Sources from the set say Karan was impressed by Mira's candour.
"Karan was taken in by her confidence and during the break, he complimented her for her frankness. A couple of her answers even made the crew broke into applause," a source adds. In a nutshell, Mira stole Shahid's thunder. "She looked lovely having shed post-pregnancy weight. She constantly had compliments coming her way and Shahid beamed proudly.