Sunil Grover is actually quite busy after walking out of Kapil Sharma's comedy show. On Wednesday, he turned up on the set of a music reality show for the same channel that telecasts Kapil's show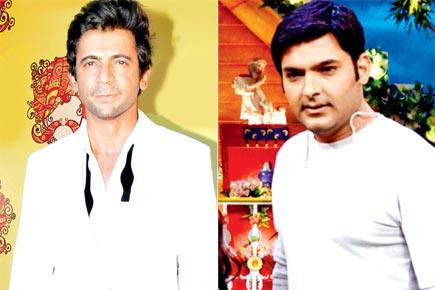 Sunil Grover and Kapil Sharma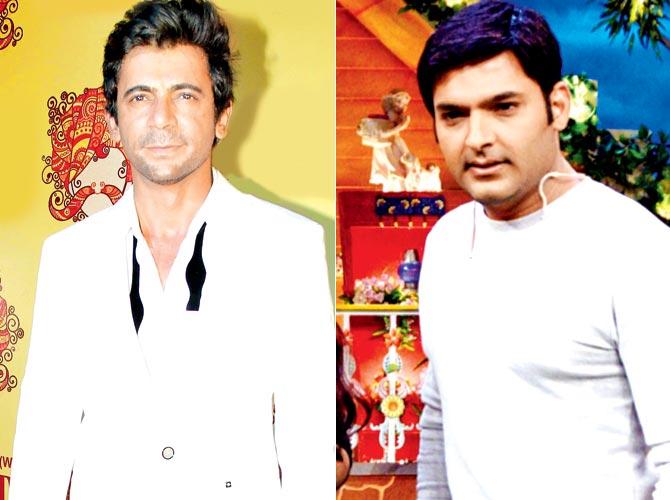 Sunil Grover and Kapil Sharma
Contrary to what one might expect, Sunil Grover is actually quite busy after walking out of Kapil Sharma's comedy show. On Wednesday, he turned up on the set of a music reality show for the same channel that telecasts Kapil's show.
A source says, "Sunil was definitely on a Sony TV set, like many have reported. However, it was for the shoot of an Indian Idol episode. He is still under contract with the channel."
Sunil is expected to leave for Delhi today for his live gig at the Tarkatola Stadium with fellow stand-up comic Ali Asgar. Meanwhile, Kapil returned to Mumbai on Wednesday after wrapping up the Bikaner schedule of his next film, Phirangi.
A source close to the unit says, "Kapil is already back on his show's set and has shot for an episode with Raveena Tandon, who has a new film coming up."
Sunil, along with creative head of Kapil show, Preeti Simoes, co-acts Chandan Prabhakar and Ali continue to stay away from the comedy programme's set. However, Kapil had fellow comics Kiku Sharda aka Bumper Lottery, Sumona Chakravarti and new entrant, Raju Shrivastav for company.