From showcasing her real self to finding love, Tina Dutta is game for new experiences as she joins Bigg Boss 16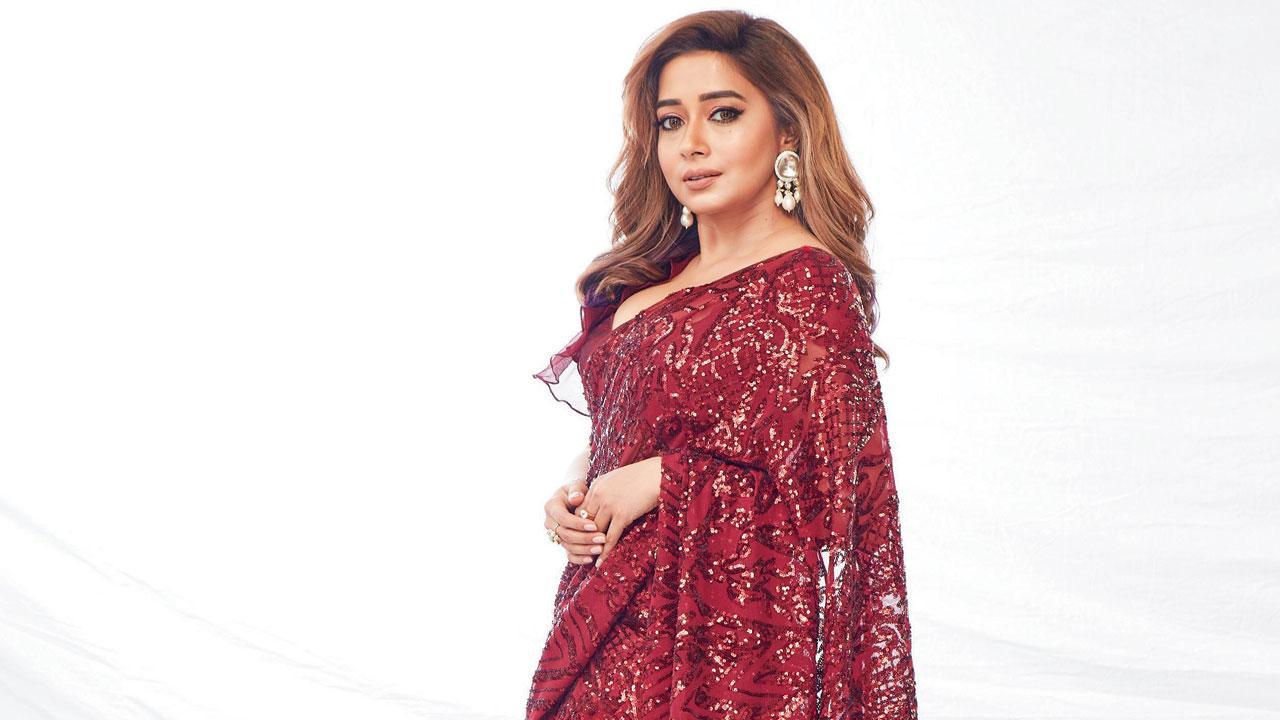 Tina Datta
Tina Datta became a household name when she made her appearance in the daily soap, Uttaran. While she began her acting career as a child artiste, it was in 2009 that she finally managed to make her mark. After playing diverse roles throughout her career, the actor will now showcase her real self on Bigg Boss 16. As she mentally prepares herself to live away from family with strangers for 90 days, Dutta talks about her prep, her hope of finding love, and choosing her battles wisely.
Edited excerpts from the interview.
ADVERTISEMENT
Are you mentally prepared for the Bigg Boss house?
No one can fake through their journey inside the house. Even if you pretend to be someone else for a month, after that, you cannot hide the real you because cameras are rolling 24x7. I'm not going inside the house with the notion that I'll win by being Sati Savitri. Bigg Boss is a show that [showcases] your personality, and I want to show it to my audience and fans. They already love me for the person I am.
Is there anything in your life that you don't want people to know?
An actor's life is an open book. There is nothing about me that the audience doesn't already know. Everything has already come out in the media. I don't fear that if I do this show, controversial things about my life will be revealed, because there is nothing controversial. However, I've had a lot of ups and downs in my life. That could be motivating for people from small towns who are struggling to be actors.
It is often seen that two things work to one's advantage in the house — kitchen duty and a buzzing romance. Your take?
There isn't one definite way to win the show. Sidharth Shukla didn't do much in the kitchen, but still won the season. It's the graph [of your journey in the house] and whether the audience likes your personality [that determines your run]. This is a mind game that depends on how you are projecting yourself.
Also Read: TV actress Ananya Soni pens emotional message after kidney failure
Are you ready to find love in the house, and would it be true love?
I am open-minded about it. Often, the audiences feel that [the contestants] are faking their love on the show. But eventually, after they get out of the house, they are still together. It proves that they were never faking it. When you are with someone 24x7, everything happens in fast forward mode. What a person learns about another in a month [in real life], you understand that in a week in the house.
Would you be open to getting married on the show?
If they find me a nice guy in the house, why not? I don't know who [else] is participating, but definitely send in a guy [laughs]. Since I am not dating anyone, I doubt I can get married in the house.
How do you plan to deal with conflict in the house?
That depends on the situation. If the situation calls for it, I will immediately react to it. That said, I also believe some battles don't need to be fought. When there is a need, I put my foot down. I hope to be the same on the show.
What will your suitcase hold?
I will take all my comfortable outfits that I normally wear at home. Not everything is going to be designer wear. I am also taking photo frames of my family and fur 
babies.
What would be your weakness and strength in the game?
I would rather have that unfold on the show. I don't want to show all my cards right here.
Also Read: There are no more worries of viruses or social distancing, says Rashami Desai Are you enjoying the current season of `Bigg Boss` (season 16)?