Returning to TV with Lag Ja Gale after a two-year break, Namik Paul on why he stayed away from digital entertainment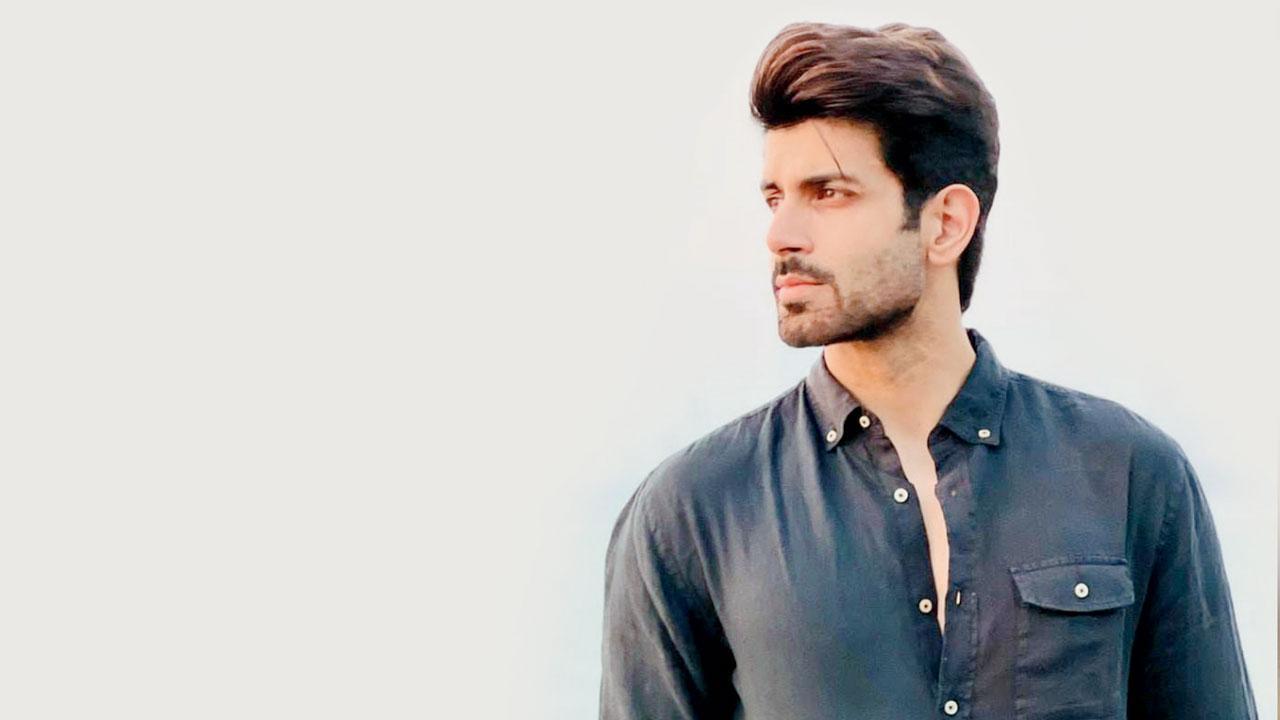 Namik Paul
For the past two years, Namik Paul was happy to put his work on the backburner and devote time to his family. But once an actor, always an actor. His love for acting has brought him back to the set. Paul, who made his television debut with Qubool Hai and became a household name with Ek Duje Ke Vaaste and Ek Deewana Tha, will soon be seen in Lag Ja Gale opposite Tanisha Mehta. In conversation with mid-day, he talks about being drawn to romantic dramas, and waiting for the right project in digital entertainment.
Edited excerpts from the interview.
Did you fear that industry folks would forget about you in your absence?
My fans often messaged me privately, saying that I should take up a role so that they could see me. 'Out of sight, out of mind' didn't affect me because I was getting calls for work. If I wanted to be in the public eye constantly, I would become an influencer, start my YouTube channel, or do fitness videos. But being in the public eye has never been my goal. I want to do good work that makes me happy. I was okay waiting for a story that speaks to me.
How did Lag Ja Gale come your way?
I sent in my audition tape, did a look test, and after my second look test, I was told that the makers have confirmed me for the show.
The concept of falling in love with the person you initially hate is done to death. What is different in this show?
The difference always comes with the execution. It ultimately comes down to how the makers execute the characters and their interaction. The leads clash before getting to know each other, but that is the case with most love stories, right? If you compare [only that] aspect, then every story would feel done to death.
Here, it is a lot more natural. There are many sequences that I have enjoyed reading.
What do you think of the depiction of love stories on television?
I have grown up watching Shah Rukh Khan, Aamir Khan, Salman Khan and Hrithik Roshan. With every Shah Rukh release, boys would start acting like him, and women would be swooning over him. That is what I have grown up seeing. When [romantic dramas] are done well, they give a pleasant feeling. It is fun to watch two clashing personalities fall in love. People relate to that, or wish that it happened to them. Have you seen the Korean dramas that have become [so popular]? Holding hands, staring into your partner's eyes is a romantic trope around the world; it is not specific to Indian television.
Why haven't you explored more of OTT after The Trip?
The roles that I have been offered so far have been racier and bold. When people call [with offers], the first thing they ask is if I am comfortable doing [everything] on screen, even before discussing the character. So, I am waiting for a script that will draw me in.
Watch: Tina Datta: Shalin Bhanot is a better actor than a person | Bigg Boss | Sreejita De | Archana Gautam
Do you feel you are being typecast as an eye-candy?
I don't know whether I am being typecast, but certain roles come [with that expectation]. Casting agents look at your appearance, and whether you work out in the gym or not. I feel it is all part of the process. Eventually, you have to build [your portfolio] through your auditions and performances. I don't think I have got the [eye-candy] tag yet, and I am trying hard to avoid it too.