Varun, who tied the knot with Nikita Sahota on December 7, is now set to host a game show for young couples on MTV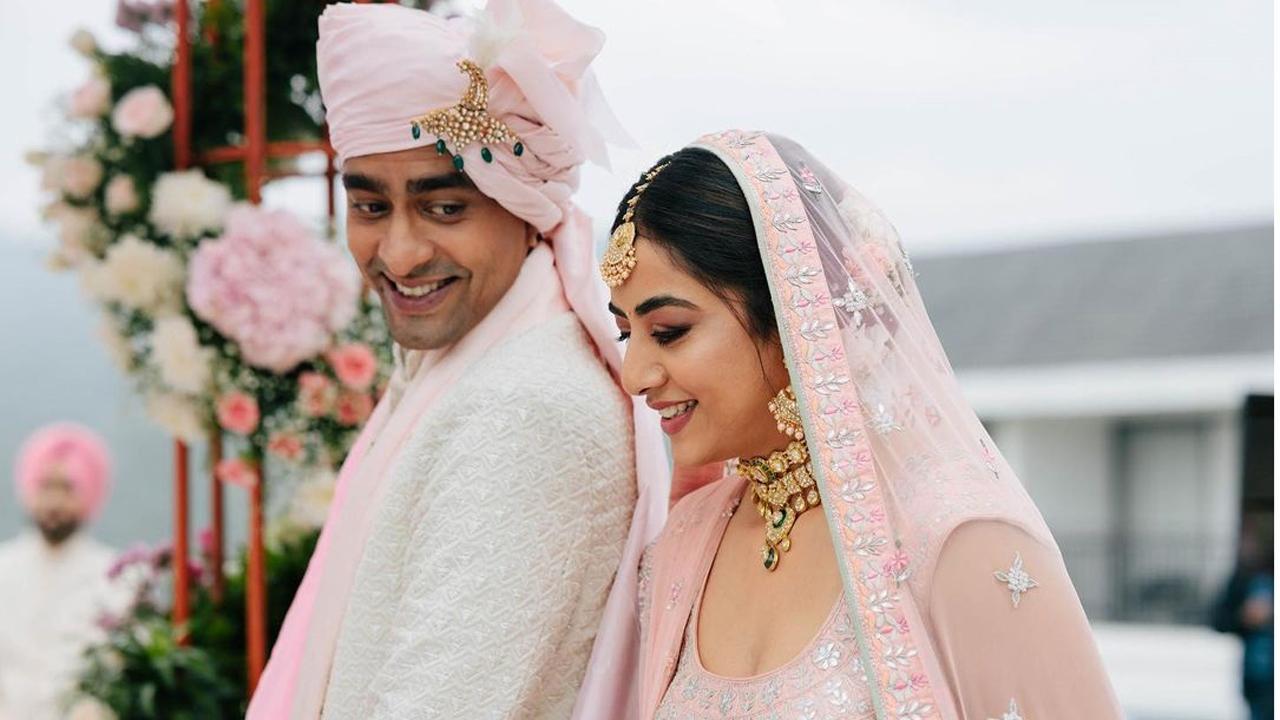 Varun Thakur and Nikita Sahota/Instagram
Stand-up comic, actor and show host, Varun Thakur who tied the knot with long time girlfriend Nikita Sahota, is all set to host a game show for couples, MTV Anything for Love. Varun speaks to mid-day.com about his own love story, the dreamy wedding in Mahabaleshwar and his new show.
Congratulations! Let's start with your own love story…
Nikita and I had been dating for five years and people ask me do you feel different now that you are married? Honestly, no! Mentally both of us were already married to each other. We were doing everything a married couple does. This was just a solidification of that and now the government knows we are married. For the last week, I've only been thinking about the wedding, touchwood it went off beautifully. All our friends and family celebrating with us, was one of the most touching things. I don't think I can get over it. Funnily enough, today is our five year anniversary!
ADVERTISEMENT
How did you'll zero in on Mahabaleshwar for the wedding?
Nikita and I love the mountains. When we started researching, we realised that would be a logistical nightmare. We kept coming lower till I said why do we need to go out of Maharashtra? If you have lived in Mumbai or Pune, Mahabaleshwar is nostalgic for you! It struck us Mahabaleshwar has mountains and is just five hours away, the air is clean and that's how we zeroed in on it.
You will now be playing the modern day cupid on MTV Anything for Love …
Someone has already played cupid and now they come here as couples in a relationship, or married, or in a relationship but don't want to get married. My job is to make them feel comfortable as people who are coming out there and bearing themselves open on national TV. It can be quite daunting for people who are not actors, performers or not used to the camera. For me, I have to play cupid by making them comfortable, and their chemistry and compatibility takes care of everything else.
How did you come on board as host?
It was a month ago that I got a call where the director explained the show and it took me around 15 seconds to say yes. The show itself sounded like a lot of fun, plus the show is on MTV, a channel I have grown up watching and loving. Now I get to host my own show on it, so it was a no-brainer to say, with the show's concept and the people who are doing the show, it didn't take me long to say yes.
How is the show different from other couple reality shows on MTV?
It's a one of a kind game show. It's a game show that has couples in it. We test their love for each other on compatibility, intimacy and other levels. As a viewer, that's very interesting to watch, you are not just seeing two people, we are testing them on each of these things that form the bed rock of any relationship. All of this is tested in a fun format, that's what makes it appealing to the Gen z or millennial crowd who tune in to watch shows like these.
How do you ensure the participants are comfortable considering they are opening up their personal space on camera?
Before the shoot, I sit and chat with the couples, we also know a bit about them from before. I do my own research and then be there as a friend. I put them at ease because many are scared, being their first time on TV. I have been there many years ago and I know what that feeling is like. Some of them happen to know me or like my work so that breaks the ice. If there's someone whose stand up comedy you like or videos you watch, the comfort level comes in automatically.  I'm not there to scare them or make them do things, I'm just making sure they have a good time.
Any love advice for young couples?
First and foremost, never try to change your partner. You fell in love with them for a reason and let them be and let them actualise themselves the way they want to. Just make sure you are by their side. Always support them, critique them when needed but just have fun. It sounds corny and cheesy 'just have fun' but that's the strongest thing Nikita and I have. I have so much fun with her, every time we are together, I don't need anyone else, neither does she, we are always having fun!
Also Read: Vicky Kaushal and Katrina Kaif wedding: Guests receive gifts and a thank you note from the couple