Disney is launching a new series called Disney Delicious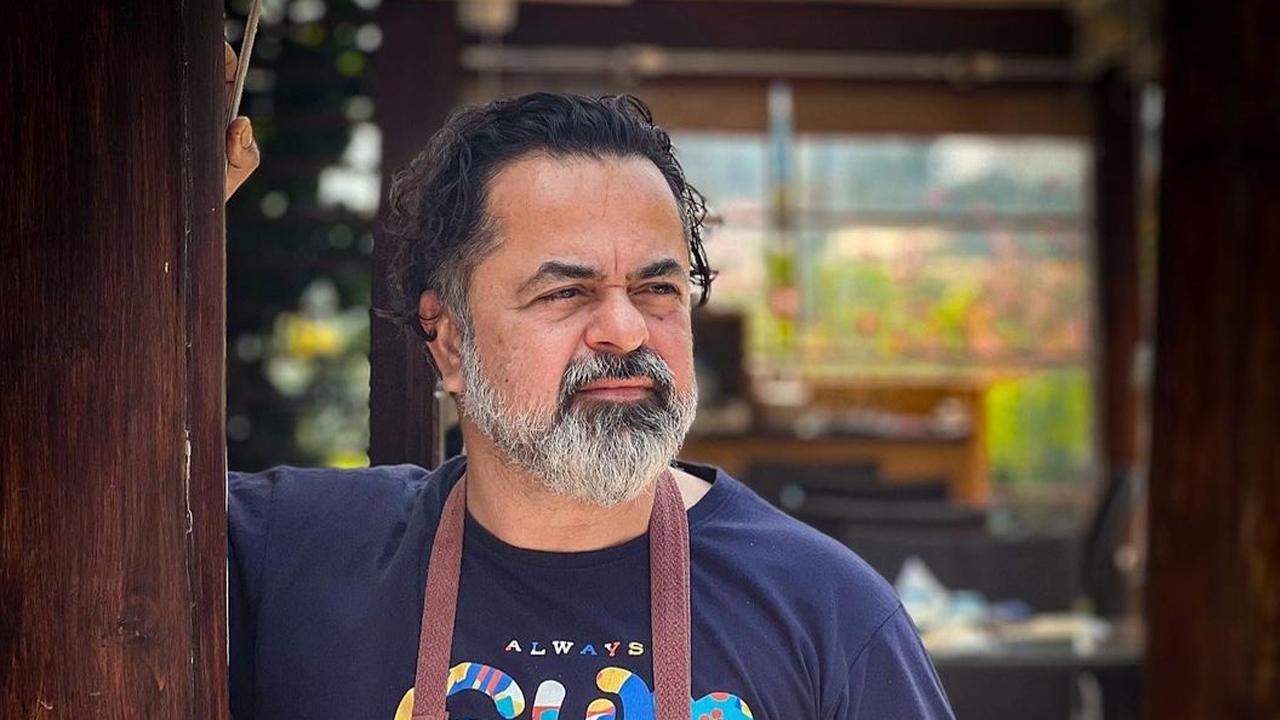 Vicky Ratnani/Instagram
Disney is launching a new series called Disney Delicious. A cooking show hosted by Masterchef Vicky Ratnani. Ratnani got into conversation with mid-day.com. 
Tell us about the concept of Disney Delicious and how is it different from other cooking shows?
Disney Delicious is not just about cooking and food, it has an underlying message that tells viewers that they can cook delicious food at home without any need of fancy ingredients and at the same time they can also make boring food interesting, and healthy food more fun. 
What are the unique and challenging dishes made on the show?
There is a chocolate coated tart with beetroot and gajar halwa, there are multigrain tacos with pineapple salsa, we also have desi french toast which is also very unique. There's  popcorn chicken made at home, which is made with fresh ingredients. There are also cookies made with flax seeds, oats and raisins. The recipes are very unique, interesting and really nice looking and definitely kids are going to love it.
Most kids are picky eaters and steer away from healthy food, how do you plan to reach out to them? 
Well, that's the whole idea that kids are picky.  So we have taken ingredients and created dishes that a lot of children stay away from but we have made them very interesting and tasty. We have also taken dishes that people like and we've given it a healthy twist, for example the popcorn chicken.
How was your experience collaborating with Disney?
It was fantastic. Disney has a lot of guidelines, in terms of talking, the ingredients used in the recipes, and the entire attitude. It's a really new experience for me, compared to what I have done in the past. And I'm looking forward to future partnerships with Disney.
Apart from the recipes and quick tips in the kitchen, what else can the audience expect?
Audience will see the reflection of their child in Suvi, because of the kind of situations we have created and Suvi's food requests. It is also guiding parents on how to deal with certain situations and make the most of it,  how to motivate their child without forcing anything on them and definitely not to expect changes overnight.
Health Mantra, you swear by?
I think balance in life is key. Having meals with proteins, complex carbohydrates, minerals and good fats is fantastic. Also, stay away from processed foods, frozen foods, artificial sweeteners, snacks made in hydrogenated fats. Chew more vegetables and eat clean.
Also Read: Mika says he has bought private island, but doesn't disclose location Do you think Mani Ratnam`s `Ponniyin Selvan: I` will break box office records on opening weekend?