Masaba Gupta, in an exclusive interview with mid-day's Mohar Basu, revealed what it was like to shoot for Masaba Masaba, and play herself in front of the cameras for the first time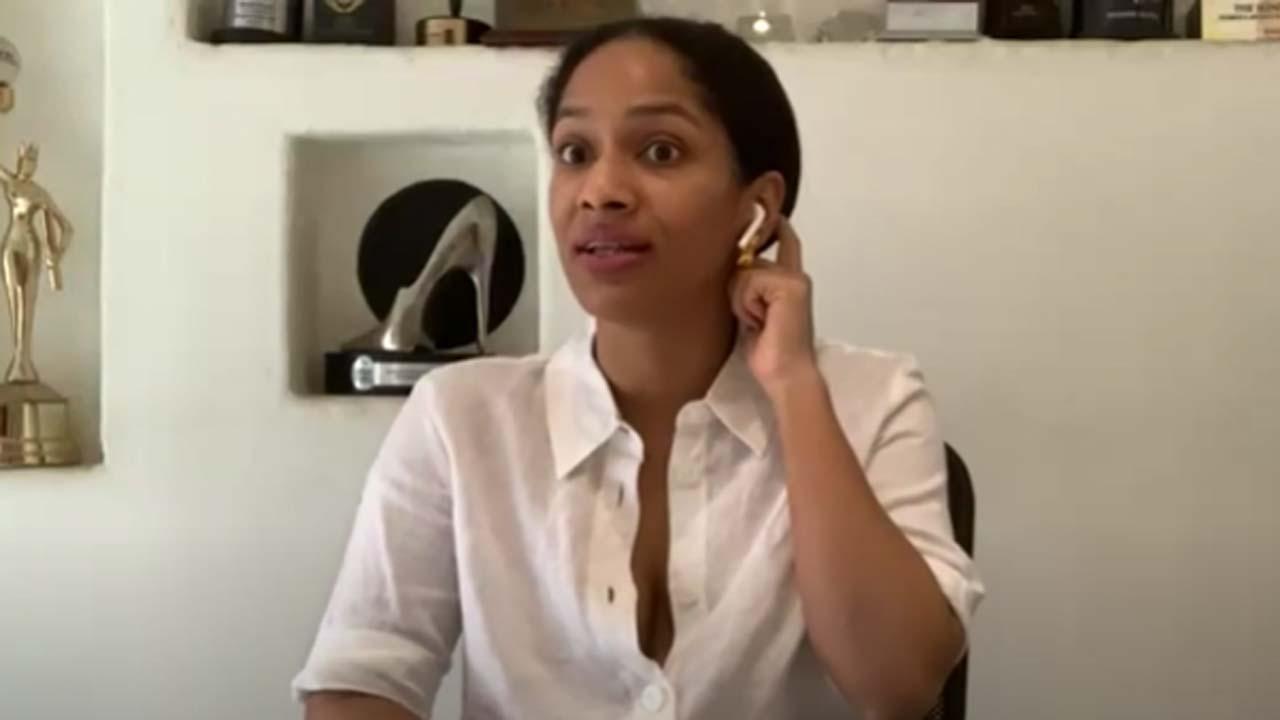 Masaba Gupta/picture courtesy: YouTube Still
Masaba Gupta, who entertained the audience by portraying herself in a show by Netflix, Masaba Masaba, shared some details about how it was to act for the first time, and that too play herself in front of the camera. In an interview with mid-day's Mohar Basu, Masaba revealed the entire journey, from discussing the pitch to the last day of the shoot.
Masaba Gupta started off by saying how raw the idea was, and how the show grew on her. "The meeting with Ashvini (Yardi) was a bit vague. She was like; I have this idea, it will be cool because I have seen your Instagram, it's really fun. She said that I have a concept which is part reality part scripted show, and would you be interested in playing yourself and your mum playing herself?"
Watch the entire interview here:
When quizzed about the characters, Masaba Gupta had a different perception altogether about Masaba Masaba. The ace fashion designer said, "Wait, is this something like Keeping Up With The Kardashians? I don't like the camera following me everywhere. I am actually, believe me or not, a very private person. I was like, I am not going to do a reality show. But then she said it's going to be scripted; the large chunk of it will be scripted. So that's really new, and my gut feeling was just to say yes."
Masaba added, "It took a year and a half to put it together. And when this happened, I was like is this really happening? I am on the set playing myself, and this is the reality? So, till the day the show came out, or until the 10 days the show came out, we had no idea what was going to happen to us because for me, it was like young girls who like designing and my work will watch it, and I thought that's it. We didn't know it will blow up like this. I had men writing to me 'they love it.' Girls were sitting with their families and watching it. People are watching it again and again. It's just overwhelming. I think I really thought it will be an average show."
"There was an unsaid unspoken communication between mum and me before we started sitting down with the writers where somehow we knew that there were certain things we didn't want to talk about ever. But we also thought that somewhere we have to cross the line or the show would not be entertaining for the others. And entertainment means reality, people should connect with it."