Kunal Kapoor's web series, 'The Empire', has earned the actor some rave reviews. Kapoor speaks to mid-day.com about exploring the OTT space and shooting during the pandemic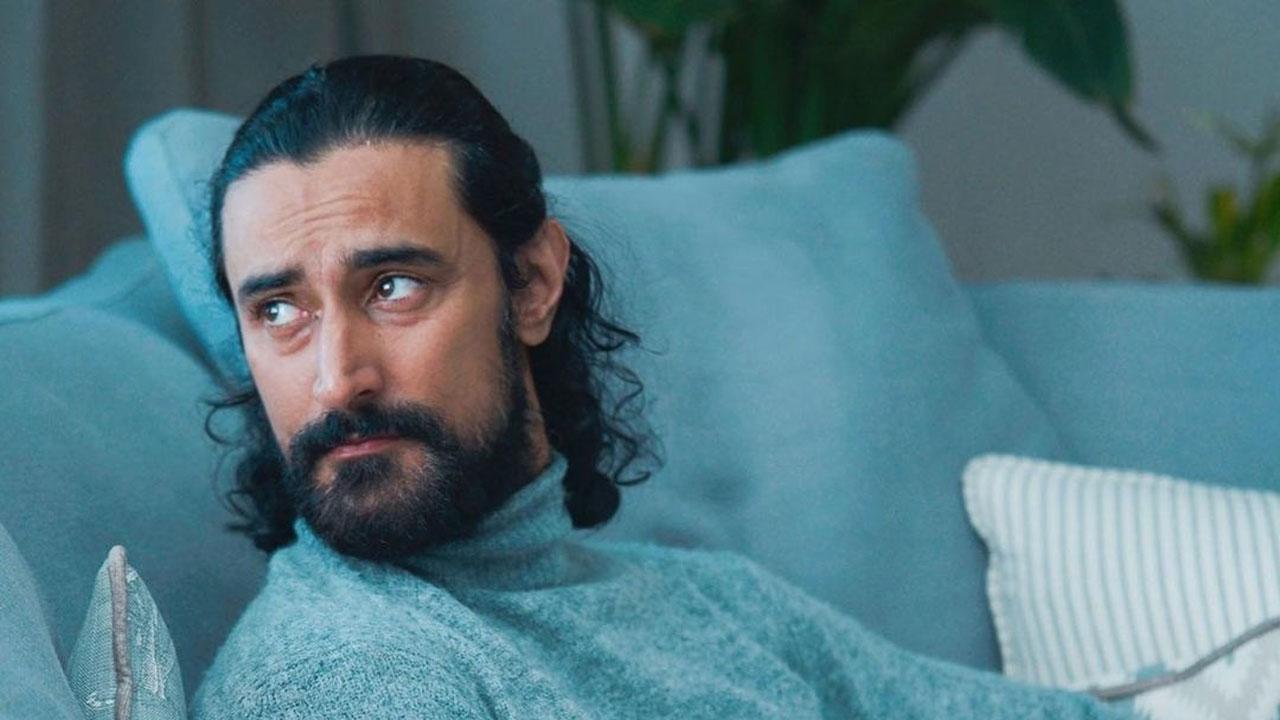 Kunal Kapoor Picture Courtesy: PR
Kunal Kapoor plays Babur in the web series 'The Empire' that depicts the rise and fall of the Mughal empire. The show has a ensemble cast including Shabana Azmi, Drashti Dhami, Dino Morea, Aditya Seal and other actors. Kunal tells mid-day.com all about what went into making the project.
What was it that got you on board for 'The Empire'?
ADVERTISEMENT
I had already read the book 'Empire of the Moghul' by Alex Rutherford, before I read the script. A couple of things that I really liked were, whenever you think of an emperor it's always written as someone who is commanding, authoritative and larger than life. Whereas, Alex wrote the character as someone who is very flawed, weak and vulnerable. He's someone who always doubts himself. I found that interesting because it's difficult to play a king who is emotionally weak, he falls apart and often needs the women in his life to show him the right path. I also loved the fact that the women are so strong because usually when you think of an empire, it's all about the men, and women are just peripheral characters who have to be protected. Here, it was the women calling the shots behind the scenes, be it the decisions they took or emotionally manipulating the men and showing them the right path. I found that to be very interesting. Coincidentally, Nikkhil (Advani) called me a couple of months later saying he bought the rights to the book and wanted to turn it into a show. I really liked the script and I was on board.
What are the reactions you have been receiving?
The last time I got such a reaction was for 'Rang De Basanti' and 'Aaja Nachle.' Back then, we didn't have social media. Now we get reactions of people be it good or bad, immediately. There have been hundreds of messages from the industry and outside, that's been overwhelming.
Is OTT something that excites you and do you plan to do more web series?
The OTT space is very exciting be it for actors, directors or writers. The web space gives us a chance to make different content. It gives you a chance to explore characters that are flawed. In cinema, characters are usually good or bad, hero or villain. Here, characters are flawed and more relatable. You get to discover each character over seasons so as an actor you can dig deep and understand the character better.
How did you all pull off the shoot during the pandemic?
There were a lot of safety protocols, but it was scary. The first time I went on set, it looked like a set of robots because everyone was in PPE kits, facemasks and shields. As an actor, you can't have a mask too long, you have to get your hair and makeup done, plus costumes. People are constantly touching you, so it was scary. We would sanitise after every shot. During action sequences, I had hundreds of people around me, but I think we got lucky as there was no Covid case on set. We also had a lot of breaks in between each schedule so it was a challenge to stay in character.
What next?
I am working on some movies that go into production soon and also in talks for some more web series.
Also Read: Kunal Kapoor on 'The Empire': Babur in the show may be different from how he was