Netflix dropped the teaser of volume 2 of Money Heist Season 5 that suggests the end is coming. The Professor vows he won't let anyone die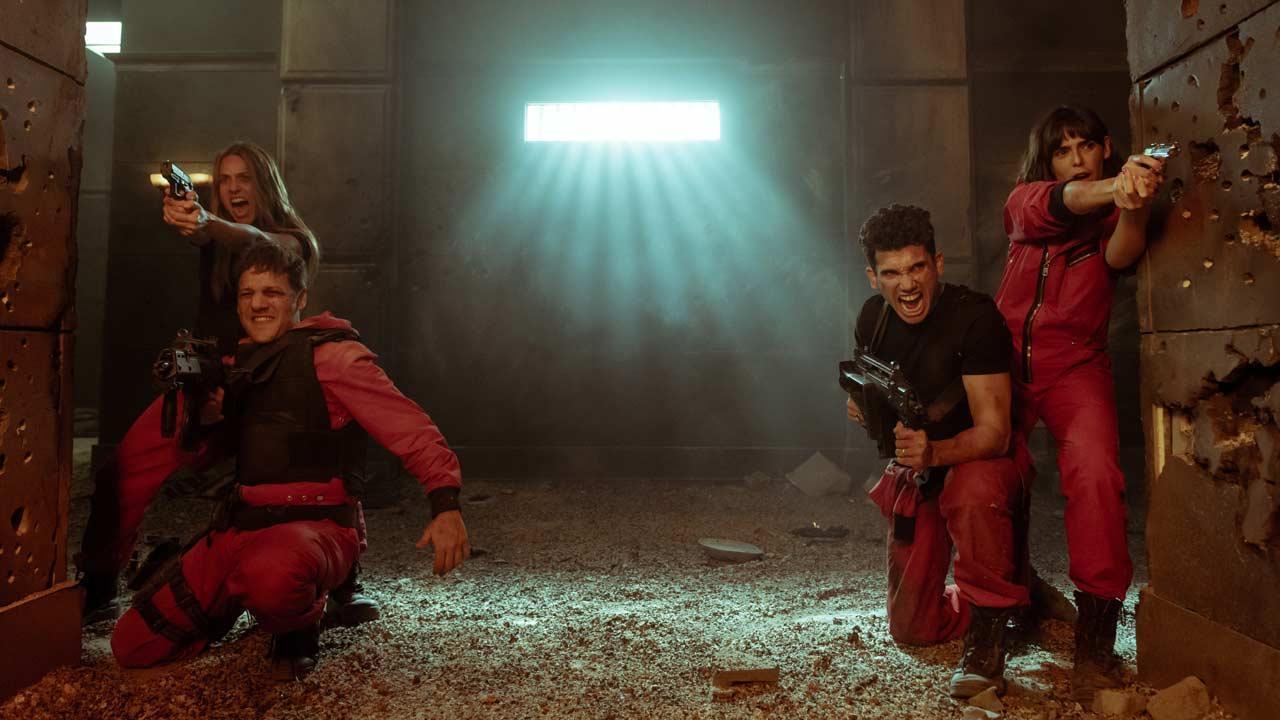 A still from Money Heist/File pic
December 3 is when the volume 2 of season 5 Netflix's Spanish heist drama Money Heist will premiere worldwide. The last leg of the popular series will comprise of five episodes and will be lead by The Professor and Tokyo. The 25-second long teaser trailer has been released and although it does not give away too much, but it once again acknowledges the loss the Professor and his team face in the heist. 
"In the last few hours, I've lost people very dear to me. And I won't anyone else fall because of this heist," says the Professor in the last Money Heist teaser. We also get to see glimpses of his team including Lisbon, Berlin, Rio and others. Check out the teaser right here...
"The end is coming" is the message that takes over the screen. We see the Spanish special forces chasing the squad, executions and arrests in the process, and in the end the Professor loads a gun. 
Money Heist has seen pivotal characters like the Professor, Lisbon, Berlin, Rio, Tokyo, Denver, Stockholm, Bogota, Palermo, Manila, Helsinki, Alicia Sierra, Arturo, Marseille, Col Tamayo, and Gandía. Berlin's son Rafael, Tokyo's ex-boyfriend René, and army chief Sagasta were new additions to Season 5.
Also Read: Ananya Pandey: Going to miss 'Money Heist'