Admitting that stardom is changing in OTT era, Sidharth says Indian Police Force enables him to explore the medium with the 'OG action film director'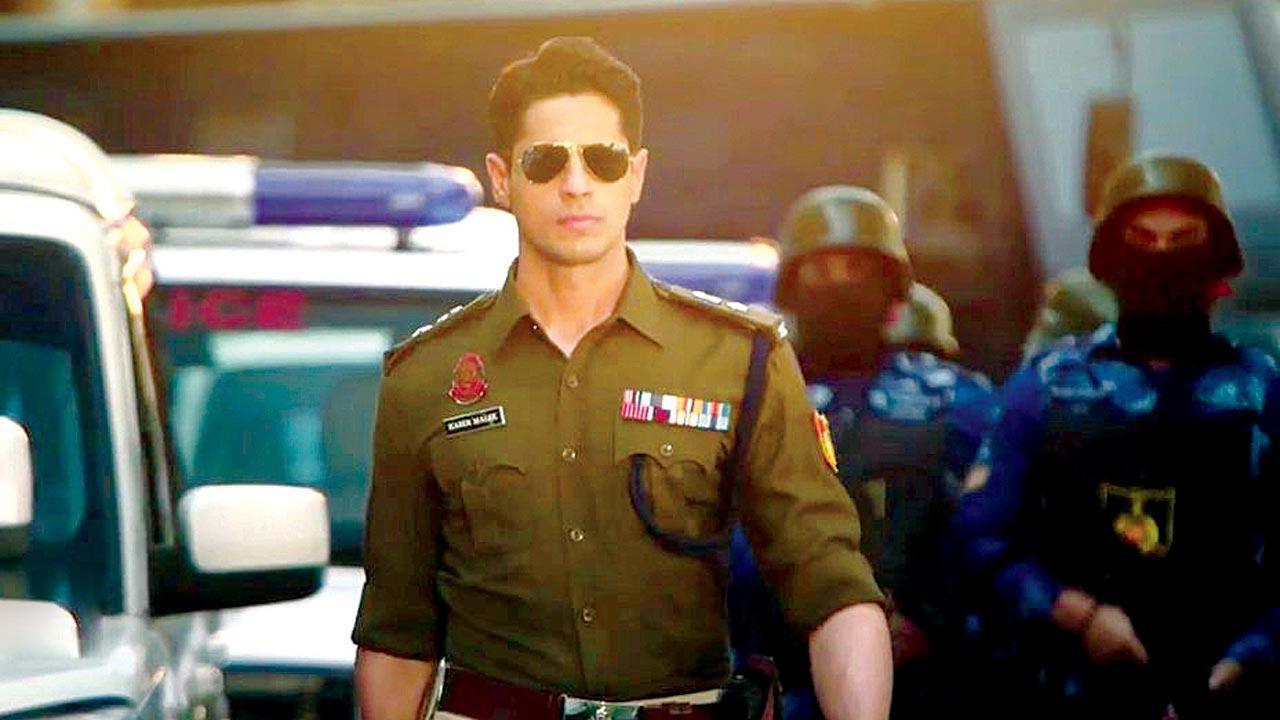 A still from the series
The biggest benefit of success is that it gives you the confidence to take more risks. So, one can imagine Sidharth Malhotra being happy to take more gambles, a year after the smashing success of Shershaah (2021). One such move is his foray into digital entertainment with Rohit Shetty's Indian Police Force, which also stars Shilpa Shetty Kundra and Vivek Oberoi. Did he have any apprehensions before taking the leap? "For a young star, there cannot be a doubt about working with Rohit Shetty. [I like that] he presents Hindi film heroes in a macho way. I was [eager] to try my hand at action. When he came with the OTT idea, I was game. Who doesn't want to be a cop in a Rohit Shetty universe? He is the OG action film director," beams the actor.
Rohit Shetty
ADVERTISEMENT
Indian entertainment has undergone a dramatic change in the past two years, thanks to the OTT boom. With novel stories available to audiences on their phones and laptops, theatres are witnessing low footfall. Malhotra, whose Thank God with Ajay Devgn is gearing up to hit the marquee, acknowledges that actors and filmmakers have to up their game. "The lines have blurred between OTT and [theatrical] movies. I am glad people have the option of watching content on the phone. It is an interesting challenge for film actors; we have to do much more to [lure] them to theatres. At the same time, all young actors today are 
attempting one [web] show or another."
Also Read: Sidharth Malhotra: If I'm here in 20 years, I will know I've made it
Surely, the advent of OTT has also impacted one's stardom. While a crop of star-actors have emerged thanks to digital entertainment, Bollywood's biggies too are happy to trade the big screen for laptop screens. How does he view the change? "[Earlier], the avenues of entertainment were minimal. Today, we have theatres, social media, and multiple avenues for consuming content. Hence, what qualifies as a star has changed today. Now, every category has a star, and with that, the game has also changed. The lure of movies will always stay. Now, we have the advantage of technology and [employing] inventive ways of telling stories. When I was struggling, I only had TV and movies to explore. But now, I have more [mediums]."
"Exciting news! Mid-day is now on WhatsApp Channels

Subscribe today by clicking the link and stay updated with the latest news!"
Click here! Do you feel that this Diwali will be profitable for Bollywood films?