Catch the journey of the most-awaited love story unfold in the Bigg Boss House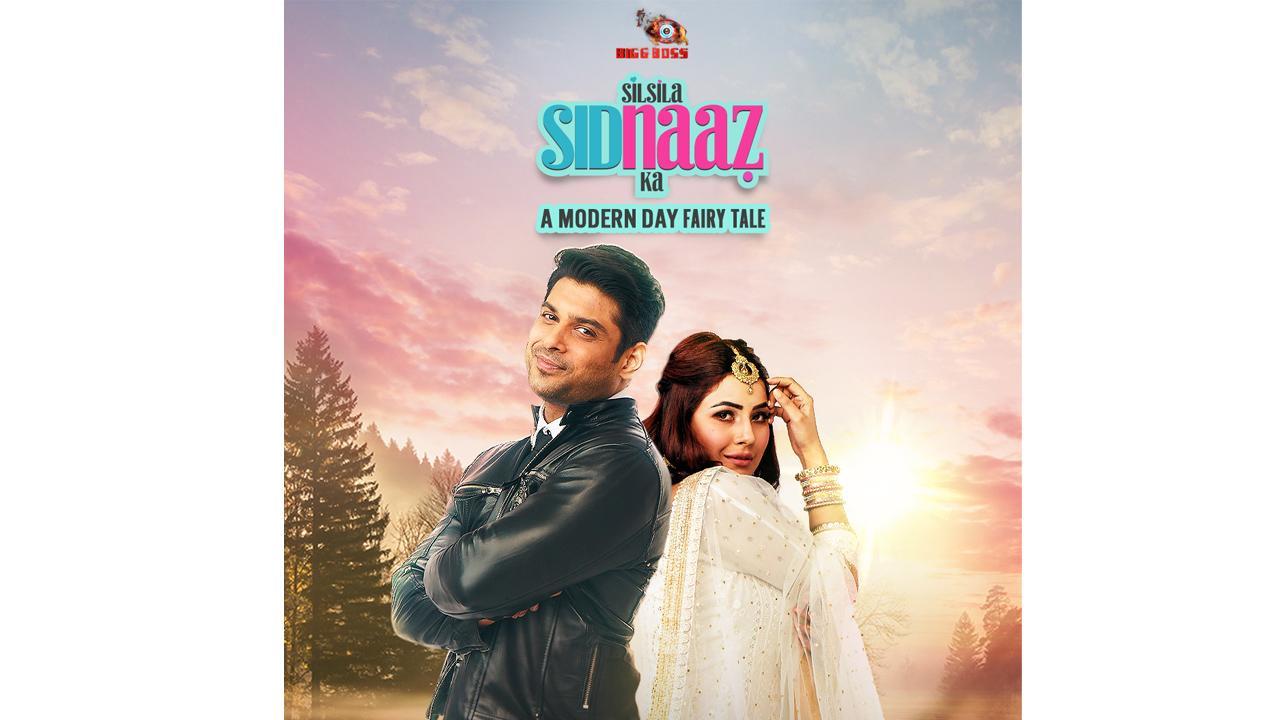 'Silsila SidNaaz Ka' poster (Photo/PR)
Richard Bach says 'True love stories never have endings.' Do you agree? Well, when we watch the bond of the very popular and famous jodi - SidNaaz aka Siddharth Shukla and Shehnaz Gill we all have to agree.. don't we? Undoubtedly, love and romance are the two most significant things in anyone's life and Voot is all set to bring back a lot of memories of the favorite Bigg Boss jodi, SidNaz through a film. This official Sidnaz film, 'Silsila SidNaaz Ka' is their journey in the Bigg Boss house and will premiere only on Voot, July, 22.
Fans have been longing to watch this romantic jodi on screen and the wait is finally over! Set against the backdrop of friendship, love and romance, the film will have unseen footage from Bigg Boss house. Weaved in interestingly, the film 'Silsila SidNaaz Ka' will narrate the good and bad times of Shehnaz and Sidharth as a couple and will definitely keep the audience hooked till the end.
A modern-day love saga and celebrating this story, the original track of this film is created by the very talented and popular rapper – RCR. This adorable film will surely take you back in time to some great moment and their journey from being Siddharth and Shehnaz to SidNaz.
Also Read: Bigg Boss gets bigger, screen goes multiple