As rain clouds loom over Pune, be the proud owner of a green patch at home. Smita Pokharna of Earthoholics, an enterprise that promotes urban farming, lists 10 easy tips to make this happen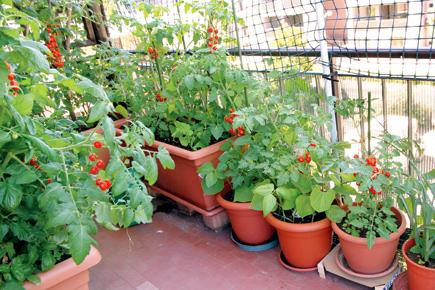 Vegetables
1. This season makes the weather conducive to grow almost all kinds of vegetables. All kinds of gourds, tomatoes, brinjal, chillies and cabbage grow well in this season.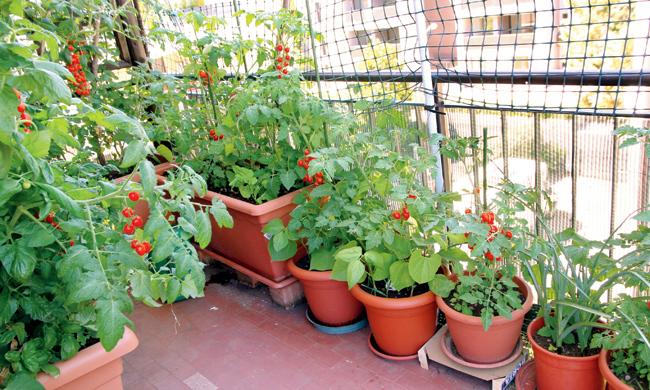 Vegetables such as tomatoes can easily be grown in this season

2. Almost anything can be used as a container to grow your plants, but it has to have proper drainage mode for water. You can make holes in a container (tubs, crates, buckets, five-litre water bottles) with the help of a heated screwdriver. For containers with clogged holes, make two holes on the side.

3. Plants that bear fruit need to be grown in containers that are at least eight inches deep and have 12 to 13 inch diameter. To grow micro greens (such as baby methi or spinach), a three-inch deep container is preferable.

4. Grown plants can survive under direct rains but baby plants need to be protected from showers. Use fruit net covers to protect these, as they aren't strong enough. Place the plants where they get at least three to four hours of sunlight (herbs such coriander and mint require lesser light).

5. Porous soil such as cocosoil is ideal to grow micro greens and red soil is perfect for other vegetables. Soil/compost or manure ratio should be 2:1 for both.

6. Do not use thread to bind creepers as they will cause an incision. Use satin ribbons or even pyjama cords instead.

7. Seeds have stored energy to grow out of the soil once they germinate. So depending on the size of the seed, dig double its size and sow it in that much depth. For seeds as small as chilli or tomato, they will be almost at the surface.

8. Use only natural compost or manure, as you will be eating the vegetables. Don't be misguided by fancy packaging; read the contents of the compost, and stay away from chemicals like urea.

9. Make your own compost, and the cost of growing your vegetable patch will come down to zero.

10. Utilise community terraces and grow vegetables that can be used by multiple families.
ADVERTISEMENT