The Amma, Tell Me About series for children by author Bhakti Mathur is an attempt to make mythology simple for children by presenting it with contemporary illustrations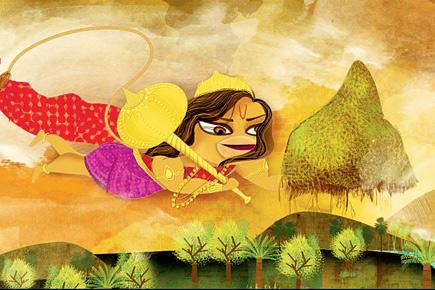 Hanuman flies to Lanka
  What: The Amma, Tell Me About series for children by author Bhakti Mathur is an attempt to make mythology simple for children by presenting it with contemporary illustrations. The author has written books on Ganesha, Krishna and other Indian tales for this series. Right in time for Diwali, Mathur launched the third part of the Hanuman Trilogy that tells the stories of Hanuman's escapades in Lanka and the defeat of Ravan.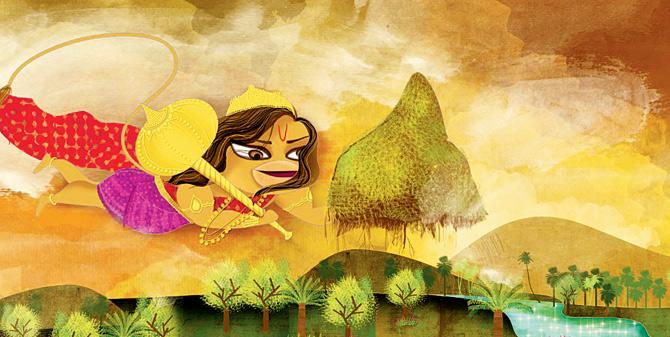 Hanuman flies to Lanka. pics courtesy/Amma, Tell Me About — Hanuman's Adventures in Lanka by author Bhakti Mathur
How: Mathur's motivation behind the series was to share Indian mythology with her sons. "In December 2010, I was looking for a book on Holi for my elder son. I couldn't find anything that I liked. So, I decided to write one. I named the series, Amma Tell Me, since my sons call me Amma," says Hong Kong-based Mathur. A banker, Mathur set up Anjana Publishing, and took it upon herself to write stories centred around the many-layered mythology, for children to comprehend.

Hanuman with the image of Ram and Sita in his heart
"I find myself going back to Indian mythology since the stories serve as a wonderful parenting tool to highlight values that we want our children to imbibe. These include universal values of courage, determination, perseverance, generosity and morality, of what is right versus wrong.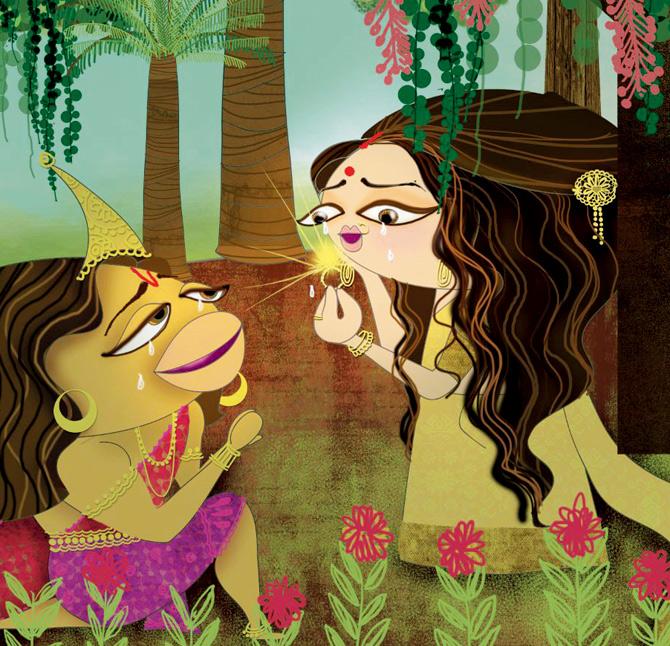 Hanuman offering Ram's ring to Sita to show his alliance
The key to getting the message across is to keep it simple and non-preachy," explains Mathur. The book's illustrator, Maulshree Somani adds, "When I was briefed on the book, I made the characters like I drew when I was a child — big heads and small bodies. I created them the way I would like them to look — child-like and full of colours and patterns.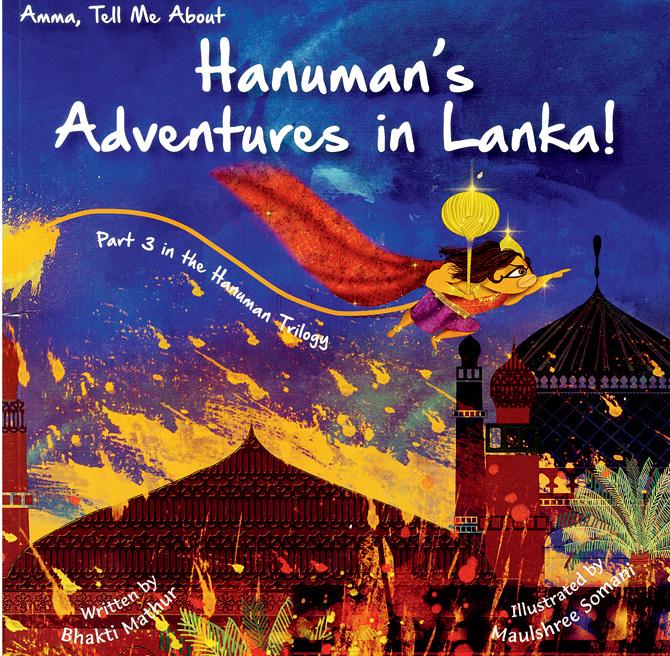 Where: Amma, Tell Me About —Hanuman's Adventures in Lanka, Bhakti Mathur, Anjana Publishing, Rs 350. Available at Kitab Khana, Go Bonkers, and on Amazon.com