A new mockumentary that looks into the goings-on of a fictional mismanaged Mumbai-based NGO has gone viral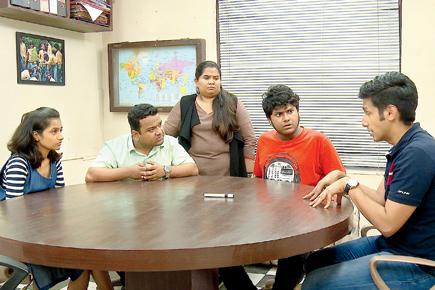 The format of interviews coupled with real-life events to dig out deeper stories is what makes a documentary. This method has also been used to tell fictional stories that are often satirical and some such shows have met rave success worldwide. In recent years, television series in the format like The Office and Modern Family have met with worldwide success.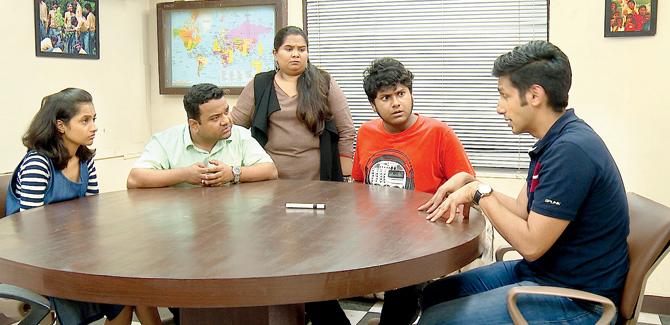 Kanan Gill (extreme right) plays Armaan Garewal, who has been sentenced to do community service for drink driving
Now, Bengaluru-based company, Them Boxer Shorts has launched a mockumentary series on YouTube, titled Better Life Foundation. The title of the series is the name of a fictional NGO in Mumbai where this story is set. The NGO is run by a team of largely inefficient yet well meaning and hilarious people led by a fiercely optimistic and clueless Neil Menon played by Naveen Richard, who has co-written the series.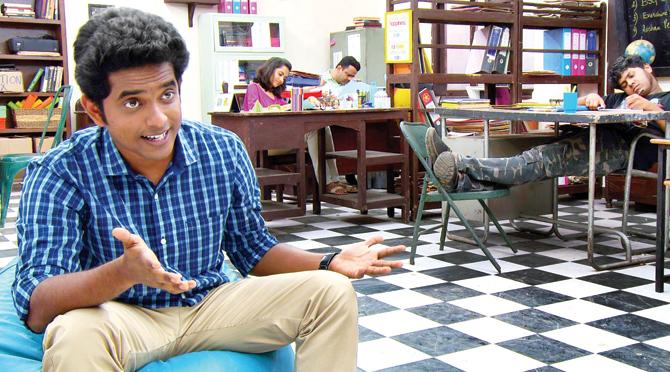 Naveen Richard (in the foreground) has co-written the show and plays the role of Neil Menon, who leads the NGO
Richard says that being a fan of the mockumentary format for a long while and devouring shows like The Office, he had always wanted to make a mockumentary. To set it in an NGO though puts them on a tricky minefield of sensitive issues. Richard, however, says that it is not really a concern. "We wanted to set the story in a mundane work environment. Most such other work environments, like a government office, have been done a lot, so to set it in an NGO seemed fresh. Moreover, the story is not so much about issues rather than the working of the NGO. The issues would be on the margin," he explains.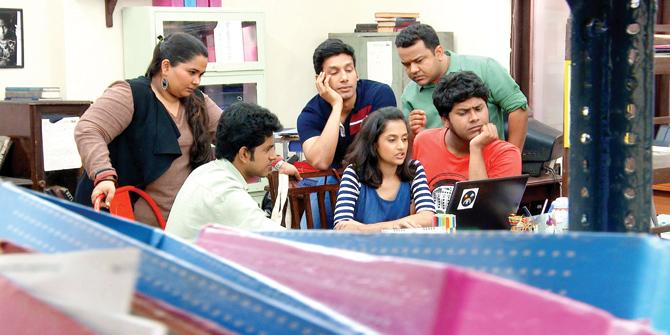 A still from the show set in the Better Life Foundation office
Kanan Gill features in the show as Armaan Garewal, who has been sentenced to community service by the court for drink driving and is excited about the online response they have got till now. "I have known the members of Them Boxer Shorts for years now, and I liked the idea of Better Life Foundation. The mockumentary is a difficult format and it is particularly challenging to fit into the Indian context. But I believe we have done a fairly good job keeping the Indian sensibilities in mind," he reveals.
The first episode, released on June 7, has been viewed 1,15,577 times already. Gill promises that the second episode is crazy. Let the laughs roll out.