Raajesh Johri, the man who penned Suneeta Rao's Pari Hoon Main and the Nirma ad jingle, talks of his next ghazal album with the singing-duo Bhupendra and Mitali Singh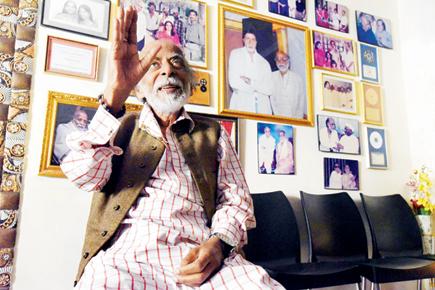 Raajesh Johri, Suneeta Rao, Raajesh Johri albums, Pari Hoon Main, Nirma, ad jingles, Raajesh Johri ghazals Raajesh Johri ghazal albums, Bhupendra, Mitali Singh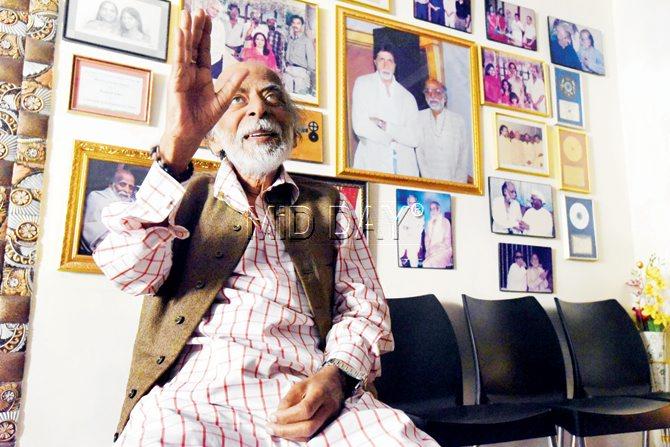 Raajesh Johri at his Oshiwara residence, Pic/Rane Ashish
Even if you haven't met lyricist Raajesh Johri, chances are you have heard his deep, sonorous voice innumerable times on television. In fact, some of the jingles he penned over three decades ago have become household ditties. So, when we meet the 63-year-old poet and voice-over artist at his Oshiwara residence, his baritone appears oddly familiar. Almost on cue, Johri starts reciting the famous Prestige pressure cooker jingle, 'jo biwi se karein pyaar, woh Prestige se kaise karein inkaar!' which he lent his voice to in the 80s. He follows this up by humming the rhythmic Nirma washing powder song, 'Tum husn pari, Tum jan-e-jahan, Tum sabse haseen. Tum sabse jawan. Saundarya sabun Nirma,' that he wrote in the 90s. "The idea was to present the song from the perspective of a hero who is behind the camera, but is admiring his lady love as she goes about her day," he explains.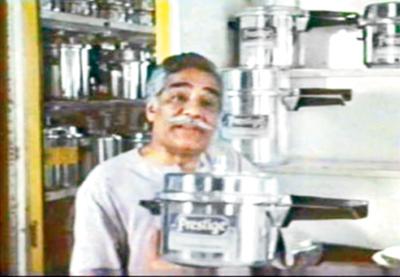 The Prestige cooker ad jingle for which Johri lent his voice
As we sit in his living room, whose walls are dotted with awards and photographs with yesteryear actors, Johri is busy writing a song for an upcoming music album for Bollywood playback singing couple, Bhupendra Singh and his wife Mitali. "Bhupendra Singh ji has helped me immensely in my career. I've written the lyrics for almost all of his ghazal albums. So, when they approached me for this album that their son is also working on, I couldn't say no," says Johri, who although began his career with Bollywood songwriting, later veered towards advertising and non-filmy music. While Johri has already completed writing two songs for the album, he plans to write one more during the week. "For me, to come up with new lyrics, I need to unlearn the old ones. So, if you ask me to recite the lyrics of some of the other songs that I've written for Bhupendraji, I won't be able to. I have to start with a clean slate," he says.

Suneeta Rao's Pari Hoon song
Johri came to Mumbai as a 20-year-old from Uttar Pradesh in 1950s, and struggled like many others, to get into the film industry that was competitive even back then. "I remember writing some Urdu lyrics which were downright rejected by producers, who felt the audience would never understand. They objected to the word ratnare naina, so I changed it to kajrare nain. They had their doubts even with that, but look at it now, there's a famous Aishwarya-Abhishek song dedicated to the word," he says. In fact, the timeless track, Pari Hoon Main for singer Suneeta Rao from the album Dhuan — played even today during garba — was Johri's creation. However, he admits having a fallout with Rao during its making. "She had reservations using urdu words like noor, ghuroor, khumar in the song, which she felt people wouldn't relate to. I was adamant that I wouldn't change it. It was Leslie who convinced Suneeta," he recalls.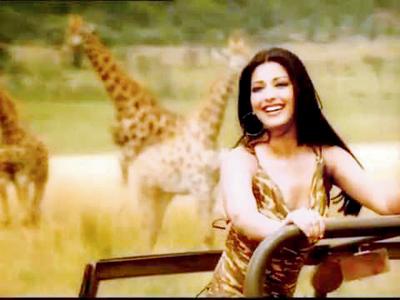 According to Johri, the reason for venturing into devotional and ghazal music from Bollywood was because he couldn't deliver to industry expectations. "I couldn't sell my soul. I love literature, whether it's Ghalib or Shakespeare, so I wanted the classic Johri flavour, as many called it, to remain in my songs."