"I discovered strength that carried me through a twin pregnancy, c-section recovery and a 35 kg postpartum weight loss among other personal life-changing circumstances."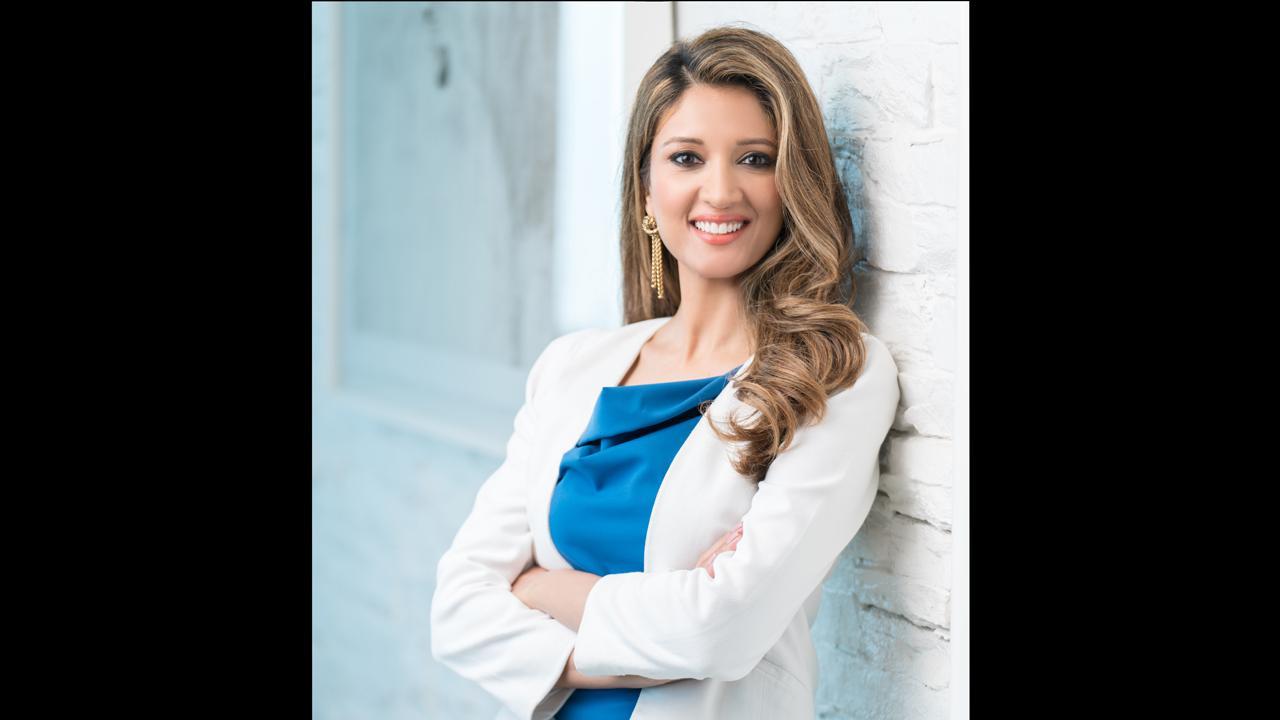 Mallika Tarkas Parekh
We had the opportunity to interview Mallika Parekh, a health & wellness expert, and the owner of Physique 57 India, a barre-based workout that originated in New York and launched in Mumbai in 2018. Mallika has a double Masters in Medical Science and Public Health, and spent her career studying and researching medical science and hence understands the importance of staying fit and healthy to prevent illness in later life. 
We spoke to her about her journey with Physique 57 and here's what she has to say.
ADVERTISEMENT
While starting with Physique 57, what was that one motto that you were quite firm about?
The motto that stuck with me most throughout my process of bringing Physique 57 to India was actually the brand tag line: Sculpting Bodies, Changing Lives.  With every frustration that comes with setting up a new business, that too in a new country, or anytime anyone wondered why I felt strongly enough to bring a fitness brand to India with my background as a scientist, I went back to the fact that this method would indeed change lives which is what I set out to do for my entire career.  I was filled with countless stories from other countries of how Physique 57 truly strengthened clients, both physically and mentally and changed their life as a result.  From cancer survivors, bone marrow transplant candidates, clients with congenital defects, speech defects, mental health illnesses, c-section recoveries, to professional athletes, this method created a community of changed lives for those that engaged with it. From my own experience, I knew it was certainly more than a gym, a boutique fitness studio, or simply about sculpting bodies.
According to you, who should consider this workout program
The Physique 57 method is designed to meet you where you are in your fitness journey.  It is a low-impact and rehabilitative form of exercise that combines the most effective elements of cardio, strength training and stretching effectively to redefine one's body from the very first class.  Anyone, whether you are a fitness novice, recovering from an injury or pregnancy, pregnant, or a professional athlete can benefit from Physique 57.  Because of its low-impact nature and focus on bone density, it is also highly suitable for adolescents!
According to you how is fitness different for women than men?
While I maintain that women can do anything, there are many physiological functions that women can do that men simply can't.  To find a sustainable form of fitness for women, it's important to find a method that pays close attention to building bone density along with these female specific muscle groups that tend to bear more strain throughout a woman's life.  Low-impact but moderate to high intensity routines are key to protecting a woman's bones and joints through various hormonal stages and fluctuations, but still delivering visible results. Should a woman take on pregnancy, functional training becomes especially critical so that women don't feel debilitated by their pregnancy but rather empowered by this unique life experience that is specific to them.
While starting your franchise in India, why did you consider Mumbai as an apt place to start with?
I found Mumbai to be a city with great demand for a form of fitness that was sustainable throughout a person's life.  While there has been increasing awareness all over the country of the importance of fitness over the last decade, Mumbai is less pedestrian than many other cities in India.  People are accustomed to visiting gyms or studios for fitness in Mumbai, but I wanted to create a space that felt empowering, healthy, and important because fitness is, in fact, an investment in oneself.  Given the existing culture of indoor fitness, I felt Mumbai would be a great place to start.  That said, my ultimate plan is for nation-wide expansion.
How has Physique 57 helped you throughout your journey?
Physique 57 allowed me to rediscover fitness.  As a girl who struggled through her teens and twenties with sport related injuries, and got bored at the gym, I found this method to be safe and extraordinarily effective.  I realized that I didn't need to hurt my bones to get results, and I discovered strength that carried me through a twin pregnancy, c-section recovery, and a 35 kg postpartum weight loss among other personal life-changing circumstances.
The life motto that you stick to, no matter what?
"Do the best you can until you know better.  Then when you know better, do better."  It's quite a famous one of the great Maya Angelou's, but it resonates with me because it's reasonable and implies constant improvement, evolution, and progress.  There is no endpoint to being better—there is always room to raise the bar.
What is the idea behind the name Physique 57?
There are a few ideas behind the name!  Mainly, it was based on the idea that one could complete a healthy and comprehensive fitness regimen in under an hour.  In our manifesto, we state, "Giving ourselves 57 minutes can change the course of our day, and our lives…" which reminds us to create time for ourselves, and that giving ourselves mere minutes can change the trajectory of our health and wellness.  Also, the first studio was founded in the middle of 57th street in New York City, which is quite central and accessible, as fitness should be!
"Exciting news! Mid-day is now on WhatsApp Channels

Subscribe today by clicking the link and stay updated with the latest news!"
Click here!