In an exclusive interview with mid-day.com, Armin Van Buuren delves into EDM music, his love for touring India, and even making new music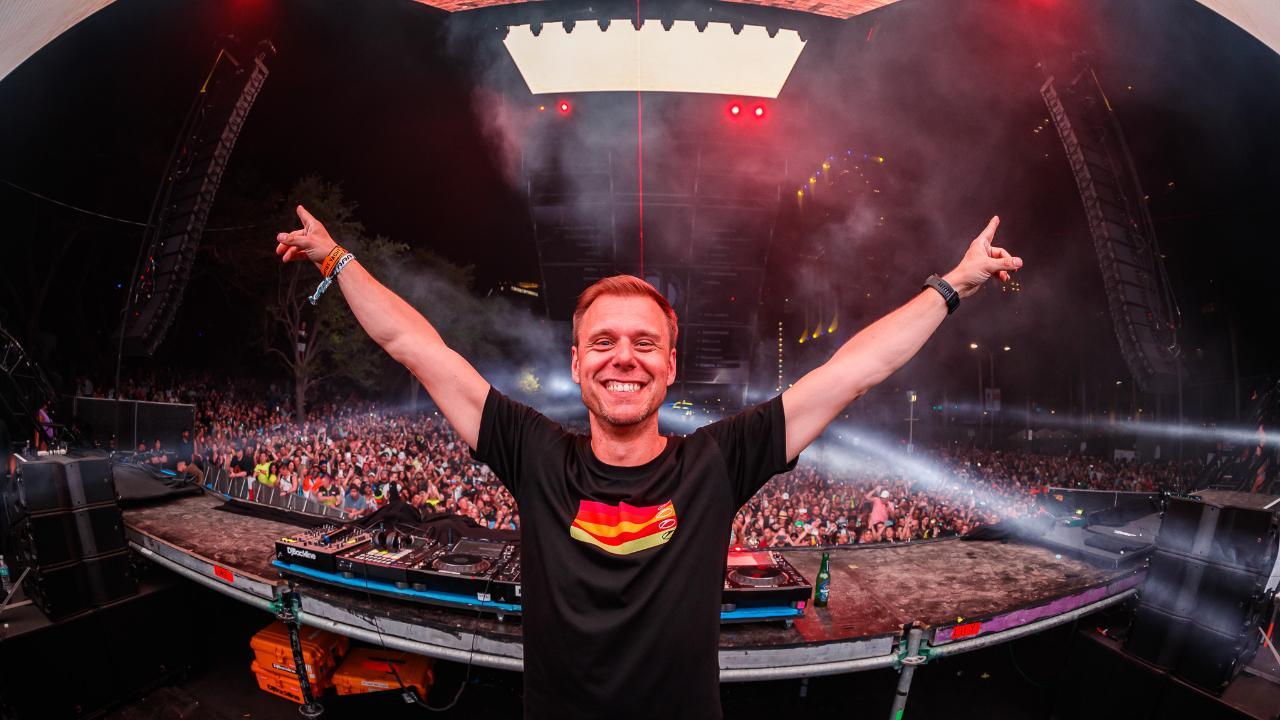 Armin Van Buuren will perform on October 6 at the Jio World Garden in Bandra Kurla Complex at the Sunburn Arena in Mumbai. Photo Courtesy: Sunburn Arena
Listen to this article
Armin Van Buuren: 'I have been dying to come back to India'
x
It has been two years since the last time Dutch DJ and music producer Armin Van Buuren was in India. After having visited the country just after the Covid-19 pandemic, he can't wait to come back here next month, when he performs on October 6 at the Jio World Garden in Bandra Kurla Complex at the Sunburn Arena in Mumbai. He reacts, "It feels amazing to be back in India. I have been looking forward to this. I think the last time I played here was 2021, just after the global pandemic. I have been dying to come back and I am happy we have finally been able to make that happen." 
Buuren, who has won many accolades, has notably been among the world's top DJs over the last two decades. For someone who has seen the early days of trance in the 90s, the world-renowned DJ has seen a lot of change in the way that people consume the music over the years. He explains, "I was there for the earliest heyday of trance in the late '90s and early 2000s. A bit after the 2010s, trance music became more of a niche genre, and other genres began to dominate mainstream electronic music, such as big room and more recently, (melodic) techno." Interestingly, as more people started listening to the genre not only around the world but also in India, even the kind of music being produced has evolved to cater to them. "I think it is safe to say that even though it never left, trance music is back and bigger than ever before. As for dance music as a whole, it never stops evolving, and that is what I love about it," he adds. 
ADVERTISEMENT
This has been possible because he has brought out many hits over the years. With fans having enjoyed his hypnotic hits like 'Blah Blah Blah', 'In And Out of Love', 'This Is What It Feels Like', he has not only been the Number 1 DJ a record five years but also four years in a row. In fact, the Dutch DJ was also nominated for a Grammy Award for Best Dance Recording for his single 'This Is What It Feels Like', which featured Trevor Guthrie, in 2014. Interestingly, it also made him the fourth trance artist to ever receive a nomination. 
This comes with many years of not only producing music but also touring and playing it for people around the world. Having done it close to two decades, what inspires him to continue doing it?  He shares, "I have been touring a bit less in order to strike a better balance in my life. But I don't think I would ever be able to stop touring completely without terribly missing it. To be able to connect with amazing crowds across the world is just so addictive." Just before his trip to India, Buuren was in France, and Sweden before that, a few among others but coming here is always special for him. 
It is the energy that he has felt while performing here that he finds to be infectious. "The Indian crowd has always been super passionate about music. They give it their all time and time again, and I'm glad that hasn't changed in the past decade. Simply put, Indian listeners are amazing." It is probably also the reason why Buuren can't zero in on his favourite Indian city to perform in because he has had great performances in every city. "Every city is unique in its own way, and I don't sell the others short by singling one out," he adds. It is also the same philosophy he shares when we ask him about his favourite Indian counterpart. 
Buuren says since he isn't clued in much on the Indian scene, it would be unfair to pick anyone over the other. However, he is definitely attracted to Indian sounds. "I actually admire the traditional Indian sounds quite a bit but I haven't yet been able to find a way to nicely incorporate them into a track. So, while they're no immediate plans, never say never," he says honestly. Till then, he will continuing sampling Indian food in Netherlands, which he enjoys along with working on a lot of new music, which Buuren says fans can definitely be excited about. 
"Exciting news! Mid-day is now on WhatsApp Channels

Subscribe today by clicking the link and stay updated with the latest news!"
Click here!