Bhavik Sarkhedi is the founder of Write Right, Estorytellers, Taletel, KalamKagaz and Dad of Ad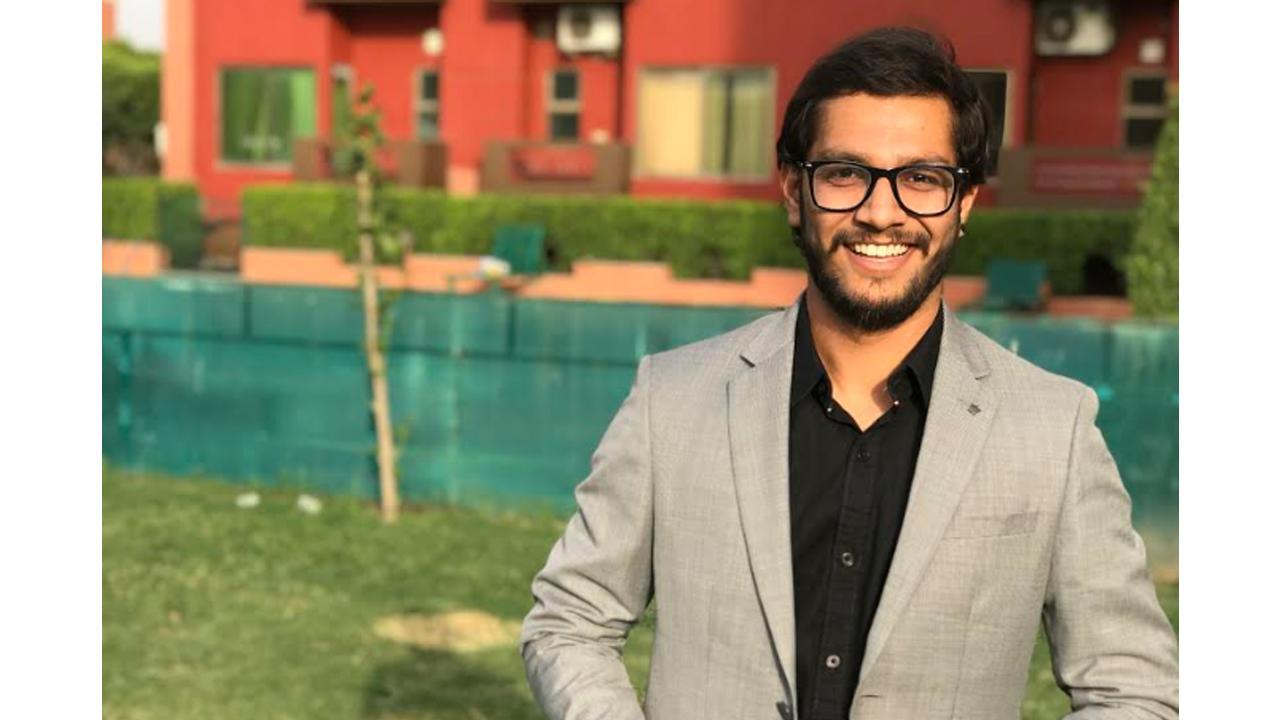 Bhavik Sarkhedi
As the whole world is witnessing a major thrust and a great shift of customer's preference from a conventional advertising world to the digital sphere, the growing use of internet, technology & digital media has raised the bar and dependency of people on the online market. Online market or you would say Digital Marketing has become really important for all, small and medium sized enterprises and businesses.
"Due to this, the brands are rooting their base in various digital platforms, since marketing is one of the most essential aspects of a business plan. Well, content writing is the foundation of good digital marketing", says one of the top digital marketing experts Bhavik Sarkhedi.
ADVERTISEMENT
Bhavik Sarkhedi is the founder of Write Right, Estorytellers, Taletel, KalamKagaz and Dad of Ad. Estorytellers and Taletel are official subsidiaries of Write Right and deals as content writing agencies while Dad of Ad is a holistic and no limit advertising and digital marketing company. He is also the published author of The Weak Point Dealer, Will You Walk A Mile, The Unproposed Guy and The C to T of Content Marketing.
He further says, "Write Right is now half a decade young. Write Right is an all-round content development and original content writing services provider and we have seen a major transformation or I would say evolution in content writing. People are connecting writing and marketing like never before. It feels good to have your company in the top 10 in India but the happiness to see your sector growing is ecstatic."
The process of marketing is also applied in the digital world by most of the businesses & brands. In a lot of ways, content is a versatile marketing medium that can help the businesses of every industry. But, how do we define the 'term' content in the aspects of a business? Well, content is a general term which is used to define the texts, graphics, video or any informative elements used by a business online to communicate with the user.
Bhavik Sarkhedi's Ahmedabad based content writing and marketing agency Write Right is a 360-degree content writing agency/content writing company based out in India. When his name occured in the list of 'Best content writers in the world', he felt blessed and said, "I wouldn't even believe it until I saw it as I thought Google would never consider content writers as prestigious and privileged as other professions. That felt good. I am the only Indian content writer and author in that list and I can't be more happy."
From small business to medium enterprises to angel-funded start-ups, it provides 360-degree solutions related to web content, advertising copy, sop writing and marketing world. Finding a good and premium content marketing agency or digital writing company is really difficult today because of the quality issue and plagiarism is a trouble.
A good content helps in escalating the conversion rate, it helps in engaging a visitor and every time an action is taken by the visitor, he converts himself into a customer resulting in a 'conversion' for a business.
Content is the key that bridges the gap between a conversion & digital marketing methods. Bhavik Sarkhedi's blogs have been published in Huffingtonpost, Entrepreneur, B2C, Lifehack, Forbes, Yourstory and many reputed magazines. He is one of the 'Vintage Gold' content creators in India and knows the in-and-out of content and digital marketing.
Digital marketing includes various tools and techniques to create brand awareness which isn't possible without the use of great content. Blog writing, website content, newsletters, press releases, great case studies, informative brochures, statement of purpose (sop) writing, script writing and email marketing are all in one way or another connected to content writing. Brands and big businesses have started to execute a good content writing strategy from scratch and they have now realized its importance.
Most of the time, the content part is neglected by marketers, however, the success of your business is primarily determined on the kind of content you share with your end users. It can be blogs, website content, videos, visuals, pictures etc depending on the genre that a business is working for. In earlier years, people were just copy-pasting the content for their website and blogs; now the scenario is totally different. It's changing.
Needless to say that good content creates a foundation for any digital marketing strategy. Apart from educating the audience to make smarter decisions on buying a product, it also acts as an important search engine optimization parameter to rank your websites higher.
In conclusion and in a nutshell, Content Writing has taken a huge right from its evergoing left and whatever you are doing, you will require content. Thus, Content writing is under the umbrella of Digital Marketing once and for all, says Bhavik Sarkhedi.
"Exciting news! Mid-day is now on WhatsApp Channels

Subscribe today by clicking the link and stay updated with the latest news!"
Click here!