Dr Acharya Vinod Kumar Ojha is an eminent Vedic and Celebrity astrologer who has been honored by the prestigious European International University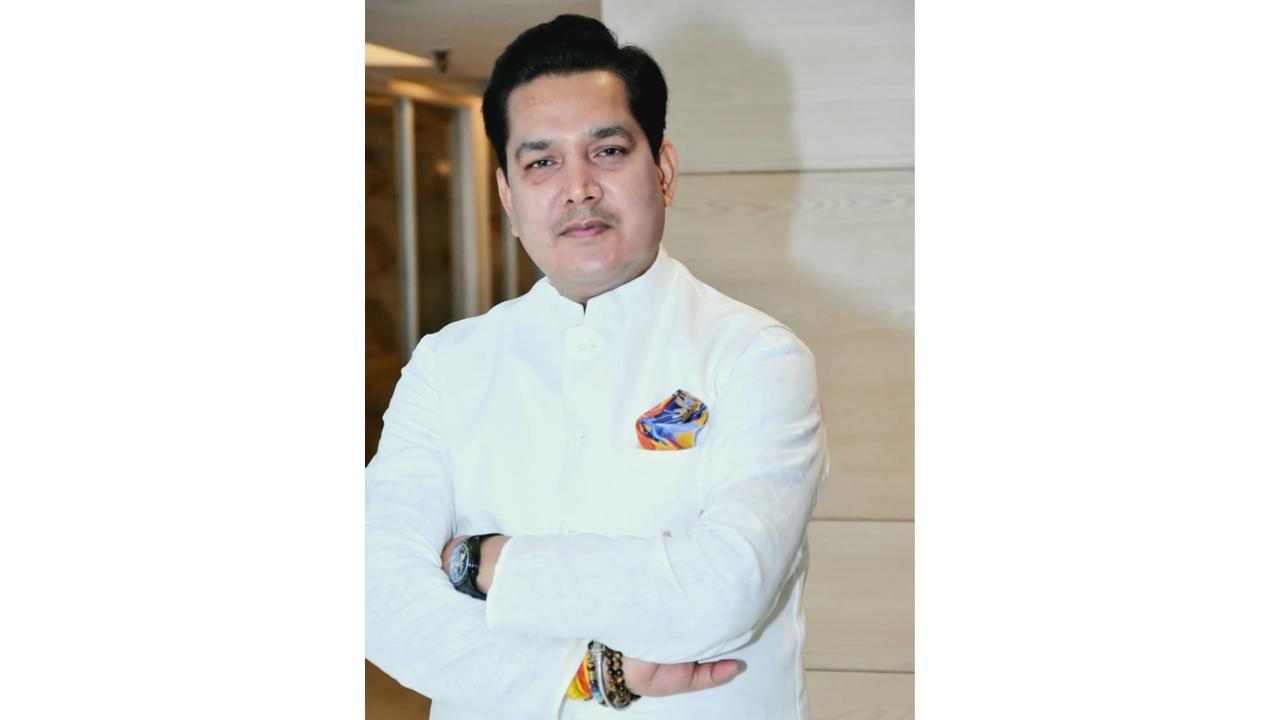 Dr Acharya Vinod Kumar Ojha
ARIES
MARCH 21 TO APRIL 19
Lovers' tiffs are often little more than excuses to make up again, but something more serious could be brewing right now. If you have a real grievance, get right to the root of the matter. Otherwise your relationship could well come to a regrettable end. A family gathering may arouse old resentments and rivalries. If you step into the role of peacemaker, you run the risk of alienating both parties unless you use all your powers of diplomacy. There is the chance of a fresh start in a long-term relationship providing you both agree to allow each other some extra space. A willingness to trust is an essential ingredient of any successful partnership.
TAURUS
APRIL 20 TO MAY 20
If you are planning to do practical work on your home, make sure you do not overdo it. It is all too easy to let one job develop into another, until you are at the point where you realize expert help is needed. Talking over your future plans with your mate or partner should be extremely beneficial. However, be prepared for them to put up some stiff opposition until they fully appreciate what you wish to achieve. Try to get away from home for a good part of the day; a change of surroundings will blow away the cobwebs and fill you with new ideas. You also need some mental stimulation to get out of a problem-solving bind.
GEMINI
MAY 21 TO JUNE 21
All sporting activities should go well. Disciplined effort is the key. As long as you keep your mind on the game, you have a good chance to win. A friendship that began with a meeting of the minds may be developing into a physical attraction as well. This gives the relationship a whole new slant, so think very carefully about the implications before you continue. Try to get some quiet time to catch up on your reading. With your mind hungry for new information, it is vital to search out a sense of life's purpose that can give meaning to ail of your activities. Keep home entertaining simple and you are sure to enjoy it more.
CANCER
JUNE 22 TO JULY 22
A more open attitude of mutual trust can rejuvenate a long-term relationship. There is no better time than the present to initiate this new phase. Youngsters may regard you as a playmate rather than an authority figure; relax and join in their games. A phone call from a friend could bring important news of a new development in their life. Your support will be very much appreciated, even if you only offer to listen as they talk through the problem. Close family members may be upset with you for no reason you can detect. It might be best simply to stay out of their way for a while until they regain their good humour.
LEO
JULY 23 TO AUGUST 22
This relatively quiet day gives you a much needed chance to rest and restore your energy. Make this a time of relaxation; let household chores remain undone for a while. If you are entertaining, there is no need to go to a great deal of trouble for your guests. The atmosphere should be so friendly that they will be quite content to enjoy the company and conversation, so do not plan anything formal. For singles, a romantic affair looks promising, but you could spoil things if you rush it. At the moment you should just be getting to know each other better and finding out whether your dreams and aspirations are in harmony.
VIRGO
AUGUST 23 TO SEPTEMBER 22
A small health problem can be cleared up by taking extra care with your diet. You tend to be prone to digestive problems, so it is vital to avoid foods that upset you. An open attitude toward sharing household chores can improve home relationships immensely. As long as everyone takes part in mutual responsibilities, there is nothing to be gained from being too dictatorial. Try to get out of the house, even if only for a walk. The fresh air will do you and loved ones good, taking you out of yourselves. Guard against provoking an argument that could spoil this otherwise upbeat day and evening.
LIBRA
SEPTEMBER 23 TO OCTOBER 22
From time to time it seems small household items seem to have a life of their own: if they do not want to be found, there is little you can do about it. When things turn up missing, it is probably simplest just to wait for them to appear in their own good time rather than spend hours searching. A romantic affair may be developing depths of emotion that take you out of the everyday world. At first you are likely to feel slightly uneasy, but it will do you a world of good to be shaken loose from your familiar routine for a while. If doing your best for loved ones does not seem to be enough, perhaps you should not try so hard.
SCORPIO
OCTOBER 23 TO NOVEMBER 21
A lost piece of jewelry that you long ago gave up on ever seeing again may turn up quite unexpectedly. This is a lesson to keep better track of precious pieces; it might be a good idea to consider insurance as well. Those who have been hoping for romance can find it by looking long and hard enough. Do not reject an offer that promises to take you out of your usual social sphere; new company could be very stimulating. This is not the sort of day when you will be happy doing housework and gardening. Plan on getting together with loved ones and friends for an unusual day somewhere that is new to you. Make sure you have a camera handy; you could take some excellent shots.
SAGITTARIUS
NOVEMBER 22 TO DECEMBER 21
A yearning to get away from the dull realities of everyday life is foreseen. It would be ideal to spend the day at some romantic spot where you can enjoy the beauty and lose yourself in dreams. This is not the best time to spend at home. Differences of opinion are likely to spoil the atmosphere, whereas in another environment it may be easier to get along with each other. A pet might need more exercise than usual, and a brisk walk would not do you any harm either. It is also a good idea to involve youngsters in pet care as much as possible in order to develop their sense of responsibility. Avoid socializing this evening.
CAPRICON
DECEMBER 22 TO JANUARY 19
Practical work on your home can be tackled with confidence. All the changes you make now are likely to be lasting, but discuss them with family members before beginning anything drastic. For once it is possible to go into depth with your parents or in-laws about problems you usually find hard to discuss. They are apt to be much more understanding than you expect, so that grievances or doubts from the past can be cleared up to everyone's benefit. No matter how well youngsters are doing at school, a little extra homework help at home is sure to be useful. This is a good way for you to learn something, too. Settle down with a good book this evening rather than watching TV.
AQUARIUS
JANUARY 20 TO FEBRUARY 18
Going through financial records is likely to be less relaxing than you imagine. Your sense of orderliness has not been as active as usual, so figures may not add up. If it all seems too confusing, it may be wise to drop this work for now. Youngsters may be determined to oppose you and upset your plans for the day. This is a good moment to assert your authority and let them know there are rules of behavior that must not be broken. Find time to check on home security. There are bound to be weak spots that can be strengthened quite easily, improving all the family's peace of mind. Be prepared for an important phone call to be interrupted.
PISCES
FEBRUARY 19 TO MARCH 20
A quieter mood prevails, probably making you attracted to the idea of solitude. This is a fine time to start giving your path of self-development some deeper thought. You may even want to ponder the meaning of life with the help of a religious or philosophical book. Arrange a trip for loved ones that has some educational value. Everyone in the family can benefit from learning, and there is no reason the outing cannot be enjoyable too. Older family members might have words of wisdom to share if only you give them a fair hearing. Although their experience of life may be quite different from yours, another perspective can be very valuable to you in making a major decision.
Email: Astroguruvinodji@gmail.com
Instagram: @acharyavinodkumar
Catch up on all the latest Crime, National, International and Hatke news here. Also download the new mid-day Android and iOS apps to get latest updates.
Mid-Day is now on Telegram. Click here to join our channel (@middayinfomedialtd) and stay updated with the latest news
This story has been sourced from a third party syndicated feed, agencies. Mid-day accepts no responsibility or liability for its dependability, trustworthiness, reliability and data of the text. Mid-day management/mid-day.com reserves the sole right to alter, delete or remove (without notice) the content in its absolute discretion for any reason whatsoever.