Dr Acharya Vinod Kumar Ojha is an eminent Vedic and Celebrity astrologer who has been honored by the prestigious European International University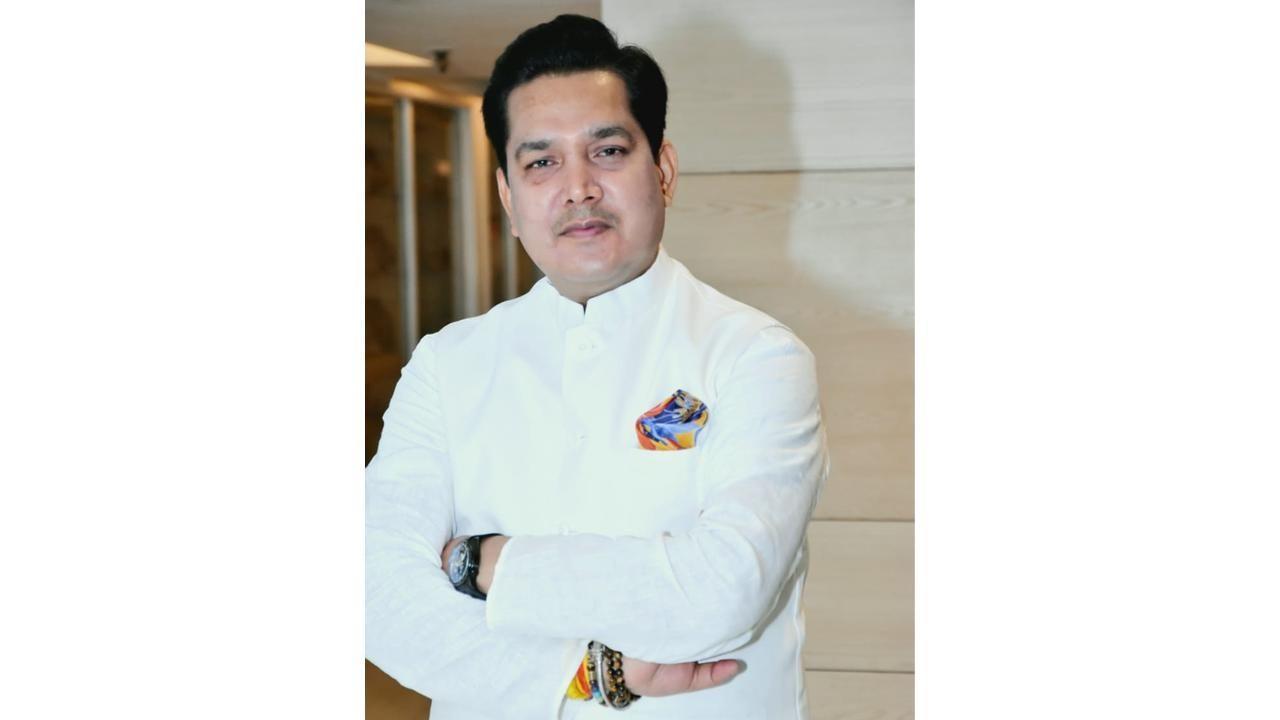 Acharya Vinod Kumar Ojha
ARIES
MARCH 21 TO APRIL 19
There is every possibility of upsets because no one in the family is listening to anyone else. Instead of just talking past each other, allot a set time for everyone to have their say. Otherwise the day could dissolve into chaos. Getting household chores out of the way can be more challenging than usual, particularly with youngsters demanding your undivided attention. They may need everything explained to them, but teaching them in this way is more important than completing your tasks. Make time to get in touch with a brother, sister, or other relative you do not often talk to. It is too easy to slip out of contact. You will find plenty to discuss, including some surprises.
TAURUS
APRIL 20 TO MAY 20
A romance which has had its ups and downs recently should be smoother today. It is likely that you will be able to talk you way through any problems or misunderstandings. Plans can be made for the future with relative ease. Arrangements relating to a long-distance trip that are upset at the last minute could be very annoying. It may actually benefit you to express how you feel in no uncertain terms. Others who are taking a lot for granted might end up taking you more seriously. Do not worry about a friendship that seems stressful just now. Keep in mind that no relationship is easygoing all of the time. If you have a sound basis, it will endure.
GEMINI
MAY 21 TO JUNE 21
With Venus being in Pisces, your ability to express affection and appreciate being loved improves over the next month. That can only happen, however, if you attempt to communicate what you really feel. Whether you write it, paint it, or sing it, make sure the point gets across as clearly as possible. Thankfully acknowledging the small things people do for you in the course of an ordinary day will make all the difference to improving relationships. Get down and dirty with the most essential tasks, rather than stalling or thinking too much and not taking enough action. An enthusiastic approach helps handle things you've been afraid of or have been putting off.
CANCER
JUNE 22 TO JULY 22
Neighbors and friends are likely to be particularly cordial. If you need a favour of some kind, now is a favourable time to ask. Generally try to take life at a slower pace. You may have to go on a trip, but do not make it hard on yourself. Allow enough time so that you arrive in good spirits. If you need a bit of cheering up at the moment, a shopping expedition could be the answer. So long as you can afford to splurge a little, doing so can perk up your spirits.
LEO
JULY 23 TO AUGUST 22
Differences are apt to arise with a neighbor or perhaps a relative. Seeing eye-to-eye could prove impossible, so positions will have to be acknowledged and accepted. Argument is futile, just an excuse for everyone to think they're being heard. Guard against an emotional charge escalating in heated exchange. That would be a sure sign to step out of an unnecessary drama. Staying flexible and going with the flow will be better than resisting and fighting. A family member might be under mental stress and need to talk. Be receptive and truly listen to help out with the' situation. A journey abroad can be planned or begun, involving a long time away.
VIRGO
AUGUST 23 TO SEPTEMBER 22
Trying to do too much or cover too many bases would be a mistake. Overconfidence and the need to impress might lead to making promises you can't keep. Offering your opinion and know-how to those who request it will be well received. However, resist sticking your nose in where it's not wanted, whether needed or not. Let other people learn through doing and by making their own mistakes. There are definitely many ways of reaching every goal, as you'll likely find out. The facts might confound your beliefs, causing a period of temporary confusion and reassessment.
LIBRA
SEPTEMBER 23 TO OCTOBER 22
You may bump into someone you usually find hard to tolerate. Be prepared for an intellectual discussion which does not really interest you. Also avoid gossipy neighbors. Your best bet is to give these people a wide berth, or at least cut your conversation short. If you need to produce written work, you could find it hard just making a start. Once you can get over that, however, you should make good progress. It may be helpful to work in the library so that you are not distracted by visitors or telephone calls. Nothing should be taken for granted in a new friendship or romance. If you break a date, you may be seen as breaking off the relationship.
SCORPIO
OCTOBER 23 TO NOVEMBER 21
Recent sharp edges will blur and soften, making all of your interactions more sensitive. The impulse to take action is still present. Your energy can be used in relevant ways thanks to your heightened intuitive understanding. Creative tasks and expressive acts, whether artistic, commercial, or purely personal, will make an impact and gain favorable attention. Draw on many sources for inspiration and example, as various blends and mixes lead to original new forms. Conversation and communication benefit from listening closely while reading between the lines. Then when it's your turn, be direct and get straight to the point, not being around the bush.
SAGITTARIUS
NOVEMBER 22 TO DECEMBER 21
You are likely to have a choice of social activities. One may involve a long-distance trip, and therefore more effort, than the other, but that is the one that is apt to turn out to be the more interesting option. Self-employed need to sort out paperwork or contact people only available on the best day. Expect one or two distractions which interrupt your concentration and tear you away from this. It is best to spread your time and energy around since you may find it difficult to concentrate for any length of time on anything that is detailed or in depth. Keep evening plans simple and relaxing; get to bed early.
CAPRICON
DECEMBER 22 TO JANUARY 19
Take a back seat today. Let other people do the entertaining. Your social activities should be pleasant, so long as you do not have to mix too much with colleagues. Put the working world well behind you today. Neighbors who are intent on providing a good time may invite you to a noisy party. If it is really not your choice, you can use the excuse of tiredness and slip away quietly without anyone objecting too much or probably even noticing. You may have the sense of finally putting a chapter of your life behind you and being ready and willing for a new start.
AQUARIUS
JANUARY 20 TO FEBRUARY 18
Commitments and responsibilities are likely to hamper or restrict your social activity. A promise to your mate or partner means being there when they need help, which won't necessarily be pleasing if you have better things to do. Loved ones may not be in the mood to see people, so the choice will be for you to miss out or leave them behind. Either way, someone won't be happy. The care of an elderly individual may be a burden or a chore, despite the fact that you want to be supportive. Accept limitations rather than descending into a grumpy mood. As the day progresses, so does your need for solitude and being left to your own devices. Politely ask other people to back off.
PISCES
FEBRUARY 19 TO MARCH 20
You may not be in the mood for doing household chores. However, your sense of needing to have everything in good order could be the impetus to getting those tasks done and out of the way. You are sure to feel better after a general clearing out around your home. Getting your closet in order might turn out to be quite therapeutic, especially if there is something which you are trying to get out of your mind. A family get-together could be quite special. If you have been waiting for the right moment to discuss a private matter with someone close to you, this could provide the perfect opportunity
Catch up on all the latest Crime, National, International and Hatke news here. Also download the new mid-day Android and iOS apps to get latest updates.
Mid-Day is now on Telegram. Click here to join our channel (@middayinfomedialtd) and stay updated with the latest news
This story has been sourced from a third party syndicated feed, agencies. Mid-day accepts no responsibility or liability for its dependability, trustworthiness, reliability and data of the text. Mid-day management/mid-day.com reserves the sole right to alter, delete or remove (without notice) the content in its absolute discretion for any reason whatsoever.