Dr Acharya Vinod Kumar Ojha is an eminent Vedic and Celebrity astrologer who has been honored by the prestigious European International University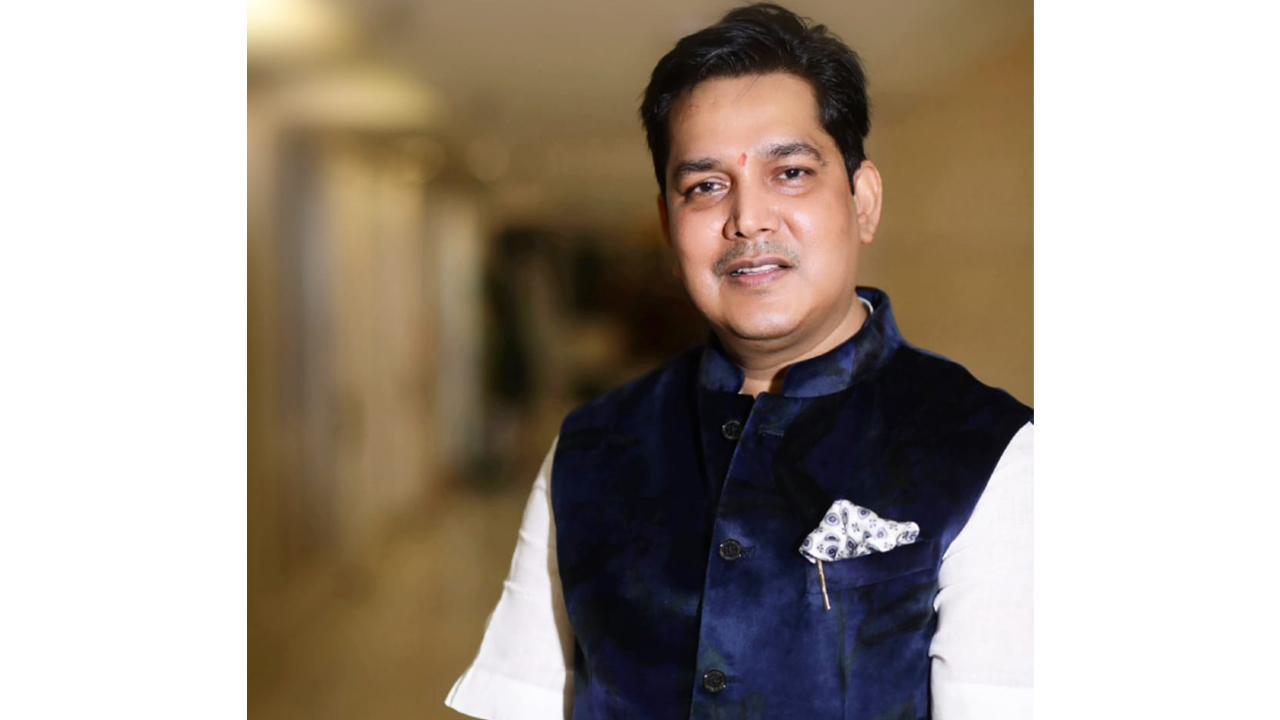 Dr Acharya Vinod Kumar Ojha
ARIES
MARCH 21 TO APRIL 19
ADVERTISEMENT
Plans for a day out may dissolve away as more pressing concerns take center stage. However, it would be a pity to deny yourself inspiration, so be sure to find some time for some pure pleasure and indulgence. It might be wise to keep youngsters away from water, or at least keep a close eye on them. This is one of those times when you can all too easily lose your sense of direction. You know in your heart that there is more to life than the daily grind, but now you have to figure out how to go about incorporating more satisfying activities into your schedule. A more assertive mood may lead to arguments with loved ones if you are not careful and considerate.
TAURUS
APRIL 20 TO MAY 20
A cautious approach to the day would be wise. If you set out with high hopes of getting a lot done, you are bound to be disappointed. Caring for an older relative can be a demanding task. However, you owe them a debt, so try to fulfill your duties with good grace. A family day out will be more successful if you have a serious project in mind. It is easy to slip learning in by the back door so that youngsters find it enjoyable. Greater involvement in community affairs might seem a bit of a burden at first, but you will soon find it rewarding to improve conditions for yourself and your neighbors. You may even want to run for elective office.
GEMINI
MAY 21 TO JUNE 21
A romance which has had its ups and downs recently should be smoother today. It is likely that you will be able to talk you way through any problems or misunderstandings. Plans can be made for the future with relative ease. Arrangements relating to a long-distance trip that are upset at the last minute could be very annoying. It may actually benefit you to express how you feel in no uncertain terms. Others who are taking a lot for granted might end up taking you more seriously. Do not worry about a friendship that seems stressful just now. Keep in mind that no relationship is easygoing all of the time. If you have a sound basis, it will endure.
CANCER
JUNE 22 TO JULY 22
Loved ones may overrule you when it comes to deciding how to get the best out of the day. This is one time when you probably cannot get what you want, but at least you can please other people. Travel arrangements are apt to be delayed. Your plans might have to be revised as available time begins to dwindle. Keeping youngsters entertained will probably test all of your powers of patience and imagination. Where romance is concerned, it would be unwise to leave important words unsaid. The other person cannot guess your thoughts and could be waiting for reassurance. An attempt to organize paperwork is almost certain to fail; leave it for another time.
LEO
JULY 23 TO AUGUST 22
A joint partnership, whether relating to business or to your more private life, should be going from strength to strength. This is a favourable day for enjoying more of the good things in life. A raise in pay for you or for your mate may allow you to indulge in luxuries which you could not previously afford. You may feel an urge to get away together for a change of scene later in the day but not know where to go. Put your heads together and you are bound to come up with a good idea. Try not to set off too late; the traffic may be unpredictable and a restaurant or theater very crowded.
VIRGO
AUGUST 23 TO SEPTEMBER 22
Those who have been hoping for a romantic moment will probably not be disappointed. At last someone is going to pluck up enough courage to reveal their feelings toward you, then be on tenterhooks to know if you have the same feelings. A new health regime can do wonders for your sense of well-being. Every improvement in your health will give you additional zest for life. Keeping large presents hidden until the time is right to give them need not be a problem if you enlist the help of a neighbor. Avoid arguing with loved ones as much as possible; tension can strain the home atmosphere, but a dose of good humour should ease the situation.
LIBRA
SEPTEMBER 23 TO OCTOBER 22
A new romance promises a more settled relationship than those you may be used to. You may feel the need to spice it up a little, but it would be very unwise to rock the boat in any way. This is a good time to plan ahead. Sit down with your mate or partner and discuss what you both have in mind for the future. Unless you have some firm aims, you will tend to drift from day to day without achieving anything very lasting. A trip to a romantic spot could put extra zest back in a close relationship. Pick somewhere with happy memories, and spring it as a surprise on your loved one. Try not to say anything controversial at a social event.
SCORPIO
OCTOBER 23 TO NOVEMBER 21
You may not be in a position to make definite plans or commitments at the moment. Be honest about this rather than making any promise you may not be able to keep. If you are unattached, it can be difficult to get a new relationship off the ground. You may suddenly become tongue-tied in the presence of someone you find attractive, or when they call you on the phone. This is not the time to try to explain yourself. Instead, try not to worry too much about making a good impression. Just be yourself and act naturally. Chances are the other person is just as nervous as you and may be harboring the same doubts.
SAGITTARIUS
NOVEMBER 22 TO DECEMBER 21
Entertaining at home should be very successful. You do not need to worry about the details. Just let the get-together unfold in its own manner. Be sure to leave room for your guests' spontaneity. Romance may be just around the corner. Even if you have been without a partner for some time, take heart. A quite ordinary friendship could slowly mature into a close relationship that is all the stronger for having developed over time. Although you might wake up with big plans for what you want to do today, it would be wiser to be modest in your arrangements. In fact, more can probably be achieved in this way and with a greater sense of satisfaction.
CAPRICON
DECEMBER 22 TO JANUARY 19
You are apt to feel quite tired, with any thought of exertion not at all pleasing. Leave heavy work to those who want to get some exercise. Pamper yourself on this traditional day of rest. Youngsters may be quieter than usual. If you try to find out what they are up to, they can be rather evasive. As long as they seem happily occupied, it is probably safe to leave them to their own devices. If you need to talk over issues with your parents or other relatives, it would be nice to do so over a meal. You will find agreement easier to reach if you all feel relaxed. A meeting at a friend's house could plunge you into the middle of a religious or political controversy.
AQUARIUS
JANUARY 20 TO FEBRUARY 18
As the day draws to a close, you have much to look back on and celebrate. Make a resolution to build during the coming months on the progress you have achieved in creative endeavors. This is a very fruitful path to pursue. Youngsters' education is likely to be on your mind. Any doubts or problems should be fully discussed with their teacher or school principal. You will probably find ways to improve prospects if you give it some serious thought. Recent tensions within the home may still be causing some trouble. If you allow this situation to continue, it could spoil an otherwise promising time. Try to sort out the problem without delay. Enjoy evening partying with the person who is most important to you.
PISCES
FEBRUARY 19 TO MARCH 20
There is every possibility of upsets because no one in the family is listening to anyone else. Instead of just talking past each other, allot a set time for everyone to have their say. Otherwise the day could dissolve into chaos. Getting household chores out of the way can be more challenging than usual, particularly with youngsters demanding your undivided attention. They may need everything explained to them, but teaching them in this way is more important than completing your tasks. Make time to get in touch with a brother, sister, or other relative you do not often talk to. It is too easy to slip out of contact. You will find plenty to discuss, including some surprises
Catch up on all the latest Crime, National, International and Hatke news here. Also download the new mid-day Android and iOS apps to get latest updates.
Mid-Day is now on Telegram. Click here to join our channel (@middayinfomedialtd) and stay updated with the latest news
This story has been sourced from a third party syndicated feed, agencies. Mid-day accepts no responsibility or liability for its dependability, trustworthiness, reliability and data of the text. Mid-day management/mid-day.com reserves the sole right to alter, delete or remove (without notice) the content in its absolute discretion for any reason whatsoever.