Homegrown artists on the line-up include the indie music trailblazers - MadStarBase, The Lightyears Explode, Dorwin John, The Fanculos, Corner Café Chronicles, Second Sight, Chirag Todi, Katoptris, Raj, Shia X Zero Chill, tricksingh, with more acts to be announced shortly as part of the second phase line up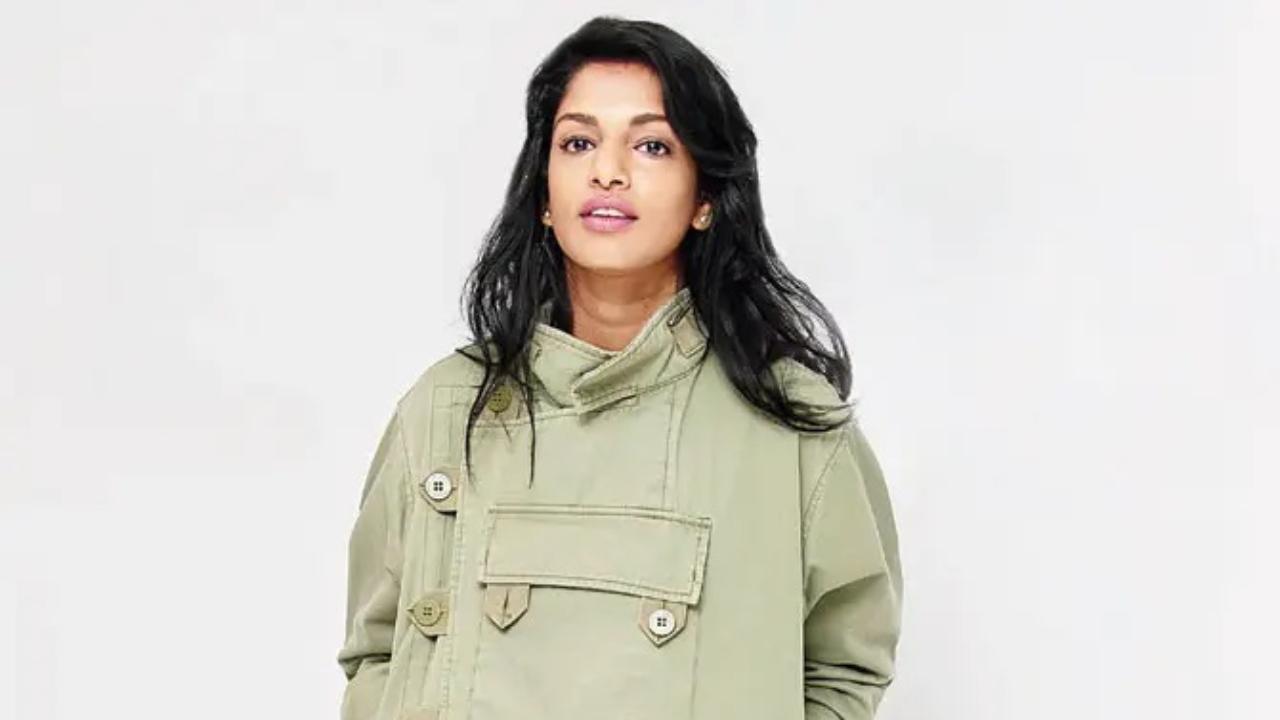 British pop icon M.I.A. is the first headliner of this year's edition. Photo Courtesy: Mid-day file pic
BACARDÍ NH7 Weekender 2023 unveiled its much-awaited first phase line up, consisting of an electrifying ensemble of 28 plus local and international artists.

As part of the first phase, the organisers have confirmed British pop icon M.I.A. the first headliner of this year's edition, making this her debut festival appearance in the country, as part of the festival's line-up of diverse global artists who will hit the stage from December 1 to December 3 at the expansive 25-acre Teerth Fields in Pune.

London-born M.I.A. started out as a visual artist, filmmaker, and designer in 2000, and began her recording career in 2002. The multi-award-winning artist, who has collaborated with the likes of Jay-Z, Kanye West, Pharrell, and Lil Wayne, will be performing an array of her smash-hits including 'Bad Girls', 'Borders', 'XXXO, and 'Paper Planes'.

In a festival first, the organisers revealed the line-up through an interactive gaming experience. The video game, developed exclusively for BACARDÍ NH7 Weekender by Nodwin Gaming in partnership with casual gaming platform Vorlds, allowed audiences to virtually interact in real-time with an exact replica of the festival site, revealing the look and feel of the festival and the Phase 1 line-up. This marks the first instance in the country of a video game being used to unveil a festival's lineup. 

Alongside M.I.A., the Phase 1 lineup also includes India festival debutants : 2023 Mercury Prize winners Ezra Collective; Antwerp based metal upstarts - BEAR, rising R&B sensation Priya Ragu and Afro pioneer Romare who will be debuting his much awaited live set in the country.

Another name making their India debut is New-York based duo MEMBA, who attendees will recognise from their 2019 smash hit 'For Aisha' from Bollywood flick 'The Sky is Pink'. Certified Gold electronic music producer Jai Wolf will make his triumphant return to India following a global tour across- The US, Europe & Australia. Other international names include French reggae duo - Jahneration & Copenhagen-based global bass star Alo Wala, known for her previous collaborations with Nucleya. 

In a noteworthy first, India's happiest music festival will feature a dedicated all-female line-up handpicked from various regions around the globe on Day 2 in the main festival arena. The lineup of artists across 2 stages will include Alo Wala, Priya Ragu, Cartel Madras, BeBhumika, Lavi, Aarifah and Mary Ann Alexander in addition to the headliner M.I.A. 

Additionally, in a festival first the entire design language across graphics & stages will be conceptualized by well-known female artist and muralist Osheen Siva, whose work explores the themes of femininity, sexuality, and gender and its intersection with technology and society. This marks a new future-facing rebrand of the festival's visual identity. Furthermore, the organizers will set-up safety tents, gender-neutral washrooms, and frisking lines to ensure inclusivity beyond the stage.

This edition will feature specially commissioned festival sets from national icons Euphoria and hip hop Dj & Turntablist- Spindoctor. 90's Indie pop rock band Euphoria will debut a career spanning retrospective set 'Euphoria 25' featuring the greatest hits from across their catalog. On the other hand, Spindoctor will debut 'Hip-Hop Sheher', a celebration of hip hop culture and its five elements- MC-ing, DJ-ing, breaking, graffiti & beatboxing.

Homegrown artists on the line-up include the indie music trailblazers - MadStarBase, The Lightyears Explode, Dorwin John, The Fanculos, Corner Café Chronicles, Second Sight, Chirag Todi, Katoptris, Raj, Shia X Zero Chill, tricksingh, with more acts to be announced shortly as part of the second phase line up.

Akshat Rathee, co-founder and managing director, NODWIN Gaming said, "We are extremely pleased with the outstanding response that we received to our OG tickets and are now thrilled to present our first drop of our eclectic line-up. With a vast majority of  the initial line-up comprising first-time BACARDÍ NH7 Weekender performers we are aiming for the inclusion of contemporary and experimental genres that will appeal to universal audiences. We also seek to showcase what we care about; championing female representation and inclusivity. Curated by our festival director Tej Brar, the 2023 edition aspires to exceed its previous editions and create milestone moments and unforgettable memories. Since the festival's launch, BACARDÍ NH7 Weekender has held a distinct reputation of exceptional programming coupled with immersive experiences and out-of-the-box concepts. This year, we are going a few notches higher as we explore newer acts, newer genres, newer themes and newer ideologies. As we remain committed to innovation and experimentation, we hope to see the community grow bigger and stronger this year."

Sameeksha Uniyal, senior brand lead, Brand BACARDÍ, India & South East Asia, said, "We're thrilled to announce the lineup for the 14th edition of our flagship music festival - BACARDÍ NH7 Weekender. We are bringing in the very best of Indian and global talent from a variety of genres to cater to diverse musical tastes, capturing the various moods of our audience across the country. After 13 successful editions, BACARDÍ NH7 Weekender stands not only as India's happiest music festival but also as a cultural phenomenon of music discovery and community building. It has become a space for people to come together and revel in the magic of music. Each day at BACARDÍ NH7 Weekender has its unique highlights, but we're especially proud to have an all-female lineup on day 2, featuring some of today's top artists that are all set to make audiences groove! We are hopeful that this year as well, the festival and the performing artists will garner the same love from the audiences that they have been giving us for the past years."

The 14th edition of India's longest-running and much-loved festival is back with a feisty spirit this year, with a milestone record of pre-sale tickets getting sold out within the first 48 minutes of going live. Returning under the theme of #ItsAMood, the organizers recently revealed plans to amplify conversations around sustainability, accessibility, and inclusivity besides gender equality, all of which have for years formed the core fabric of the happiest music festival.
Since its inception in 2009, BACARDÍ NH7 Weekender has featured some of the most exciting artists from India and around the world, across a variety of genres. This year will be no different, with a curated selection of Indian and international artists from a multitude of genres including metal, rock, pop, hip hop, electronic, funk, and Punjabi taking the stage at the festival. Promising to be a unique reverberating escapade that celebrates the convergence of music, adventure, gastronomy, art, culture, and gaming; the three-day festival will allow attendees of all ages to experience the carefully crafted quintessential BACARDÍ NH7 vibe over three days in Pune.

Attendees can exclusively purchase the Regular Season and Under 21 tickets on Paytm Insider.
ADVERTISEMENT
"Exciting news! Mid-day is now on WhatsApp Channels

Subscribe today by clicking the link and stay updated with the latest news!"
Click here!