If you're a stationery fiend, you know that there's a charm to penning your travelogue or your innermost thoughts on a handcrafted leather journal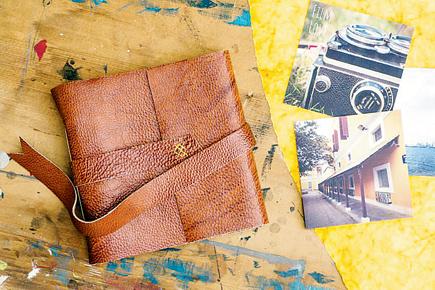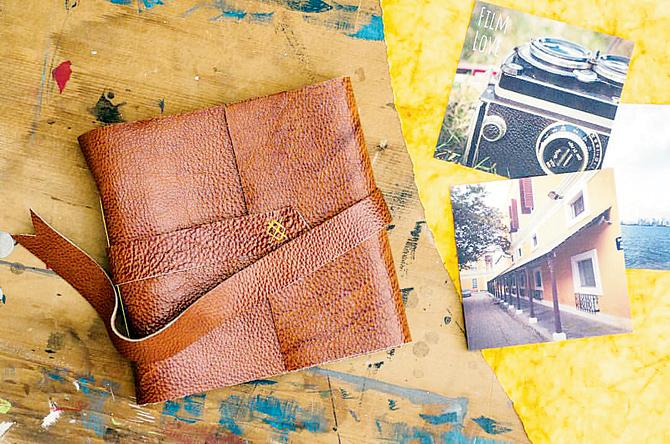 Made from soft brown textured leather, this journal holds 60 pages of handmade paper on which you can attach photos. A leather strap wraps around the journal to keep it closed. Pics courtesy/khyati dodhia
If you're a stationery fiend, you know that there's a charm to penning your travelogue or your innermost thoughts on a handcrafted leather journal. Now, instead of looking for one to suit your needs, you can just learn to make your own bespoke journal at a workshop this weekend.
ADVERTISEMENT
The session will be conducted by Khyati Dodhia, a photographer and artist who retails leather products made by her under the label The Black Canvas. This includes not just journals, but also leather bags, travel and technology accessories, earrings and keychains.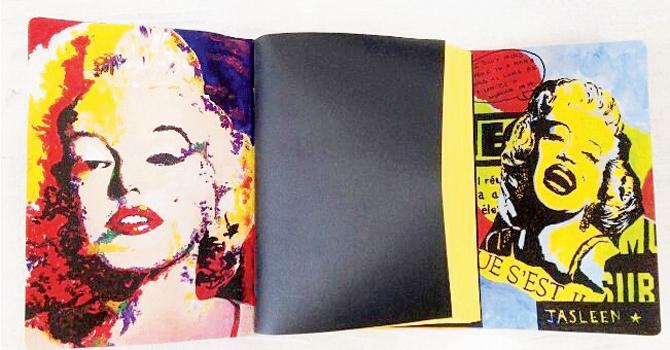 Marilyn Monroe art graces the inside covers of this journal

When she started out four years ago, little did she realise that her passion would snowball into the project it is today. "I always liked making things, and I loved stationery. I started out making cloth covers for books, and later progressed to fashioning journals out of leather. People liked my work, and I soon started getting orders to make custom pieces," she shares.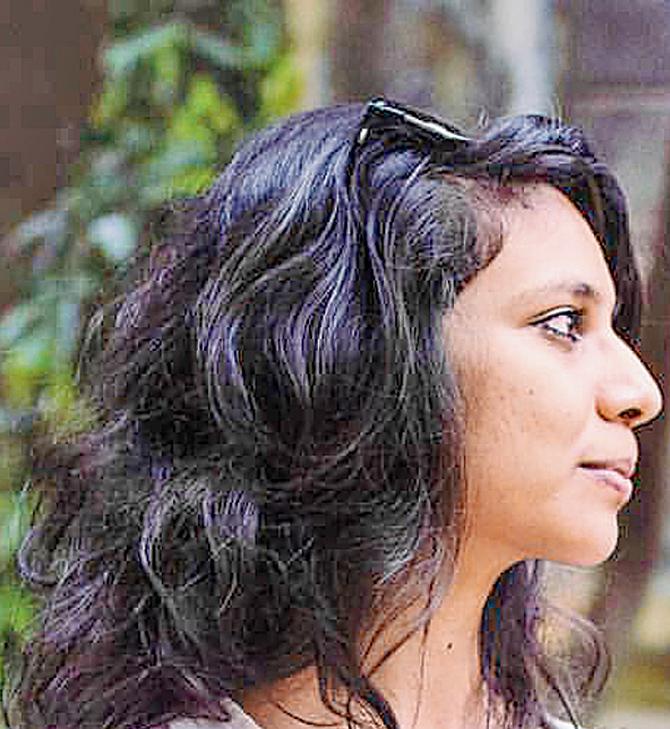 Khyati Dodhia
Since then, she's made a plethora of one-of-a-kind journals, and she will be teaching participants how to create the same at her upcoming workshop. She will take you through the process of selecting your leather and paper, cutting the two down to size, followed by stitching it all together. "If we have time towards the end of the session, we can use a laser cutter to engrave customised patterns on the leather," she adds.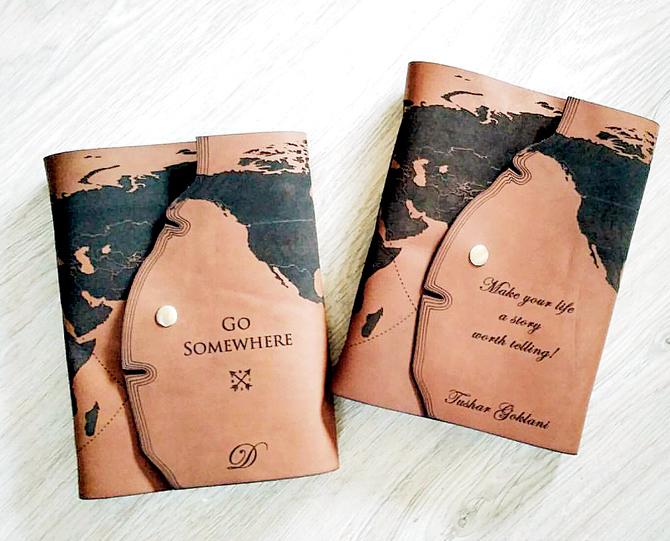 Use a travel journal to jot down all your adventures
Dodhia reveals her reasons for sharing the secrets of the trade: "There aren't too many workshops on book-binding. I've been meaning to do this for a long time; I just hadn't got around to it." She adds that while all materials will be provided for the workshop, if participants want to create more journals, everything can be sourced within Mumbai.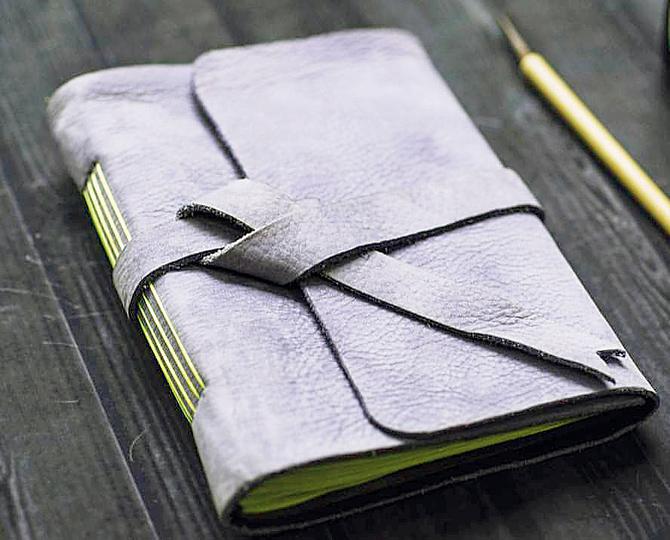 The leather that will be provided during the workshop is genuine leather. If you do not want to use it, you can request for the faux variety while signing up.
The workshop, she shares, is meant to acquaint participants with the basic process of creating a hand-stitched journal. "With all the different techniques and equipment now available, there is so much you can then play around with," she concludes.