The British children's book author, who enjoys an ardent following in Mumbai, will release a book in 2022. Meanwhile, get your children to dive into the intriguing worlds and mesmerising illustrations found in her other works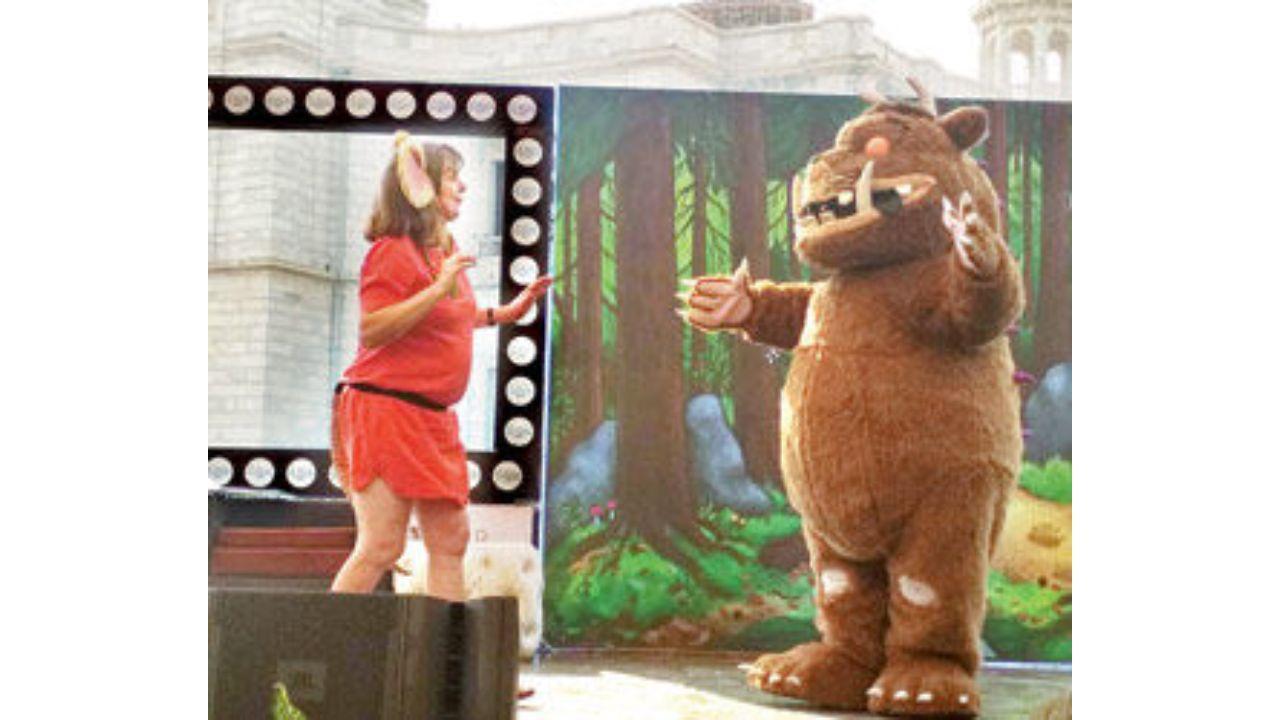 Julia Donaldson
A few years ago when Julia Donaldson stopped at a Mumbai bookshop on a promotional tour, it was packed with excited children and equally enthusiastic parents. The British author's books, which blend rhyming, lyrical words with colourful illustrations, are a treat for all ages, really. 
Donaldson's next picture book is expected to be released in 2022, it was recently reported. Titled 'Welcome to the World', it will include sketches by the veteran illustrator Helen Oxenbury. It is themed on how newborns experience new senses, people, and places around them for the first time.
While children await the book's release next year, it is a good time for them to devour some of her other exciting books. This will not only help sharpen their imagination, but also help them catch a break from digital screens during this holed-up summer holiday. Here are five Donaldson titles worth adding to you bookshelf:
The Gruffalo
This is one of Donaldson's most famous characters. The book has been adapted as a film and for the stage as well. The plot revolves around a mouse who scares off other animals trying to eat it by claiming to be the friend of a fictitious monster called Gruffalo. However, turns out that Gruffalo does exist and also wants to eat the mouse. To know how it ends, read the book. It is illustrated by Axel Scheffler. 
The Room on the Broom
Another collaboration between Donaldson and Scheffler, 'Room on The Broom' is a story of a kind witch and her cat who invite three other animals—a dog, a bird and a frog—to travel with them on her broomstick. This was also made into an animated film which was narrated by actor and comedian Simon Pegg, and featured voices of actors Sally Hawkins and Gillian Anderson too. Fun fact: The animated movie was nominated for the 2014 Academy Award for best short animated film. 
The Smartest Giant in Town
The story is about an unkempt giant who dresses shabbily. He decides to give himself a makeover and buys an entirely new wardrobe and declares himself the smartest giant in town. However, throughout the day, he keeps meeting animals who need his help and to help them he keeps giving away one piece of his new outfit. This heartwarming tale also reflects the joy of giving and kindness. 
Monkey Puzzle
It is a sweet and funny tale of a monkey's quest to find her mother with help from a butterfly. In their quest, the butterfly keeps suggesting the wrong animals as the monkey's mother. Surprisingly, in this journey they end up finding the monkey's father. Whether the family is reunited or not is something you need to find out by reading. 
The Magic Paintbrush
In this engaging tale, the protagonist Shen is gifted a magic paintbrush which brings to life whatever she paints. She helps the needy with her new found magic paintbrush and is determined to help only the poor with it. Shen even is ready to defy the evil commander who asks her to paint gold for him. This story, in a simple yet impactful way, talks about integrity and courage to stand up against greed and corruption.