Every year, November 11 is celebrated as National Education Day in the country to commemorate the birth anniversary of India's first education minister, Maulana Abul Kalam Azad. Here are some interesting facts about how he was responsible in encouraging the need for education and his role in establishing important institutions in the country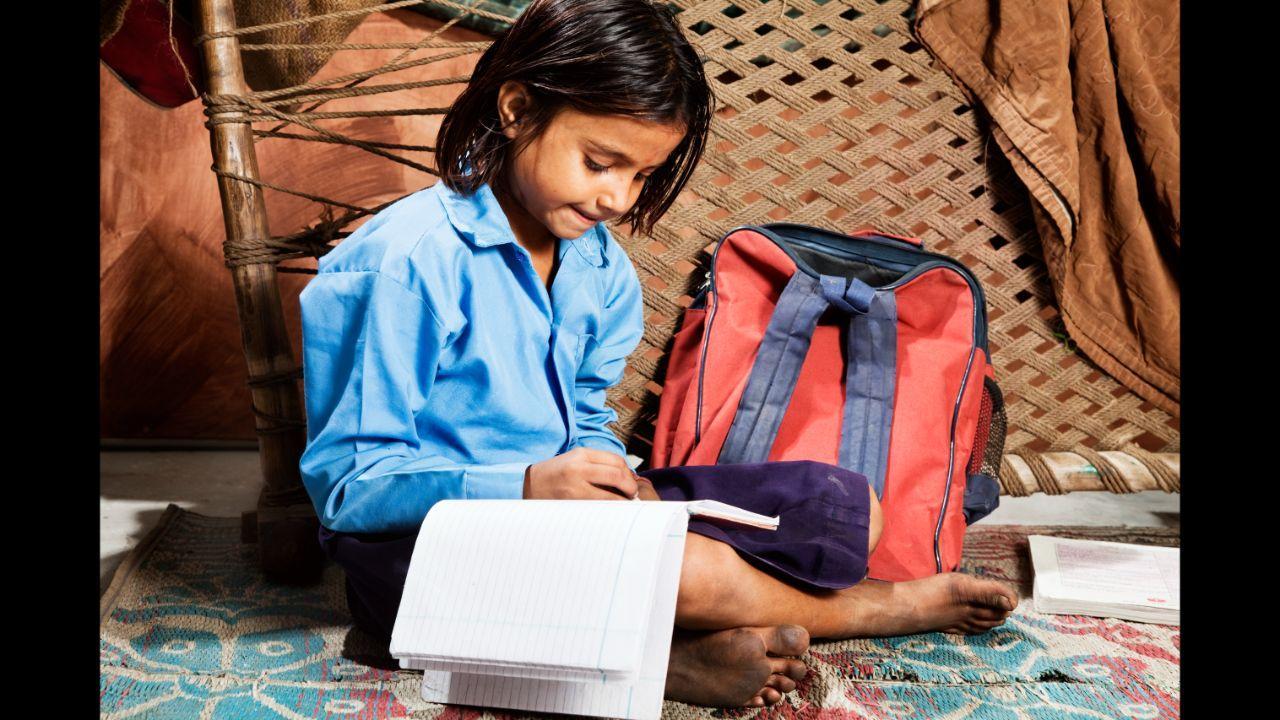 Image for representational purpose only. Photo: istock
Receiving an education forms a very integral part of a person's life and in India, the emphasis on learning has been existent for as long as one can remember. The process of getting good grades to secure admission in a good college starts very early in most families. It is also what sets the tone to subsequently get a good job in a reputed organisation, which is a sign of security in most Indian homes. 
In India, National Education Day is celebrated every year on November 11 since 2008. The day was chosen because it is also the birth anniversary of Maulana Abul Kalam Azad, who was the first education minister of India. While Azad passed away over 60 years ago, his legacy lives on through this day through the various institutions he started to help encourage education in India. In 1992, he was posthumously given the Bharat Ratna, the highest civilian award in India. 
Here are five other interesting facts about Abul Kalam Azad on his birthday: 
Birth of change
Sayyid Ghulam Muhiyuddin Ahmed bin Khairuddin Al Hussaini or Abul Kalam Azad, as he is more popularly known, was born on November 11, 1888 in Mecca, which is a part of present-day Saudi Arabia. While his father, who was a reputed scholar lived in Delhi, the family eventually moved to Kolkata in 1890. Interestingly, Azad was home-schooled in various subjects and was fluent in Arabic but it wasn't long before he learned Hindustani, Bengali, Persian and English. 
Becoming a journalist
Azad rose to prominence because of his journalism, which he started when he was just 11 years old by publishing a poetic journal called 'Nairang-e-Alam'. He was also the editor of a weekly called 'Al-Misbah'. It was only the start for Azad, as he went on to contribute to many Urdu publications including 'Vakil', an Amritsar-based newspaper, for which he was also the editor in 1906 briefly before he came back to resume the role till July 1908.  
Writing for independence
In 1912, Azad started a weekly newspaper called 'Al-Hilal' in Kolkata, which heavily criticised the policies of the British but not without talking about the many difficulties faced by people every day. Even though it got banned in 1914 under the Press Act at the time, he continued to voice his opinions and even started a journal called 'Al-Balagh', which was also banned in 1916 and was followed by his arrest and subsequent time in jail till 1920. 
Foundation of education 
While Azad was immersed in politics after joining the Indian National Congress and learning about Gandhi and his philosophy, he also sowed the seeds for education. After he became the president of the Khilafat Committee, he along with Mukhtar Ahmad Ansari and Hakim Ajmal Khan founded the Jamia Millia Islamia university in Delhi, without the help of the British, and for Indians who wanted to pursue a higher education. 
In a post-independent India, Azad worked closely with India's first Prime Minister Jawaharlal Nehru to create programmes for the construction of schools and colleges to encourage children and teens to get the opportunity to receive primary education. It was also during this time that he served as the first education minister of India from August 15, 1947 to February 2, 1958. He laid an emphasis on the education of girls and those living in rural India. Azad was also the chairman of the Central Advisory Board of Education. During his time as the head, he pushed for full and compulsory education for all children till the age of 14, literacy among adults and the opportunity to explore secondary education and vocational courses. 
Instrumental in setting up institutions
After Azad set up Jamia Millia Islamia university, he was also instrumental in overseeing the formation of the Central Institute of Education, which is currently known as the Department of Education of the University of Delhi. He also encouraged the idea of starting the Faculty of Technology at the same university, and the Indian Institute of Science in Bengaluru. 

Four years after he assumed his role as the first education minister of the country, Azad was responsible in starting the first Indian Institute of Technology in Kharagpur with the help of the Ministry of Education. He saw it as a means for furthering higher technological education and research in the country. 
Maulana Abul Kalam Azad passed away on February 22, 1958 at the age of 69 with a legacy that speaks for itself at the various educational institutions across the country. 

Also Read: Why it is urgent to address caste-based discrimination in Indian medical institutions