The composer and instrumentalist has had a career spanning more than four decades and at least seven languages. During this time, he has worn many hats and been among the most influential artistes. Here are some interesting facts to celebrate about him on his birthday today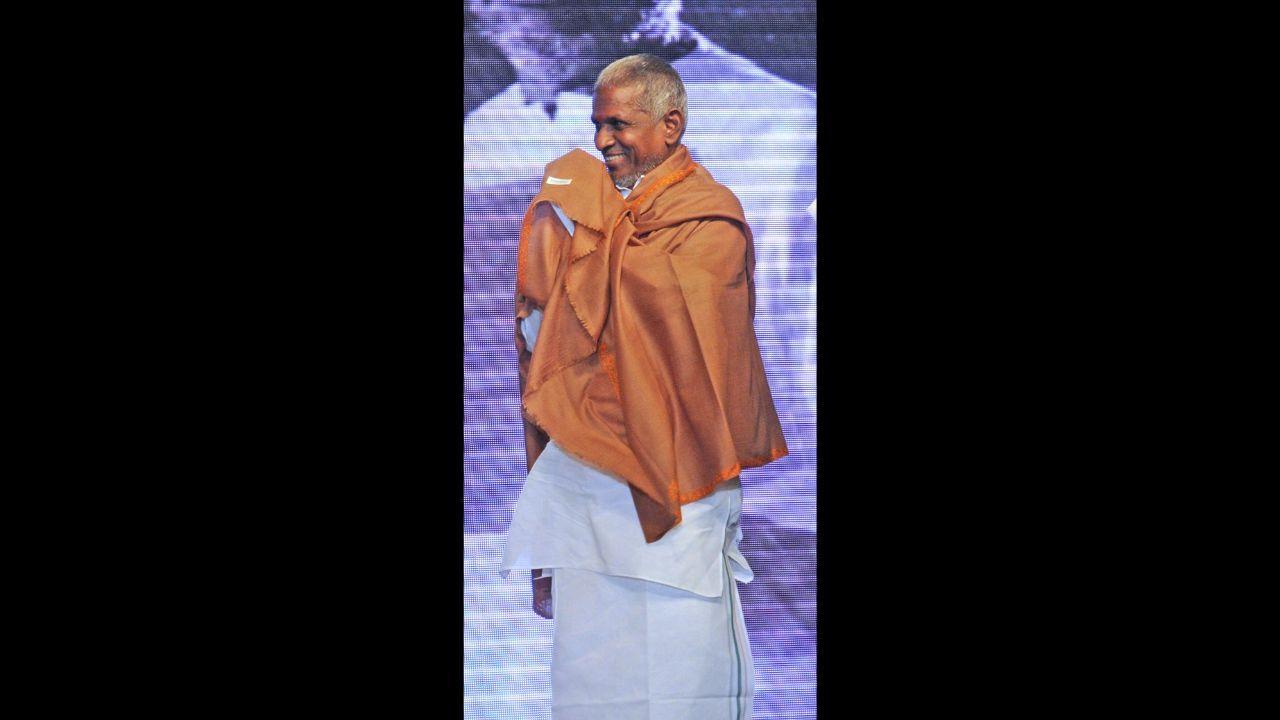 Ilaiyaraaja celebrates his 80th birthday today. Photo: Satyajit Desai
Ilaiyaraaja's musical genius is not only known to people in India but also around the world. The Royal Philharmonic Orchestra of London apparently deemed him a "maestro", while the late Tamil Nadu chief minister Kalaignar M Karunanidhi called him 'Isaignani' or saint musician. From starting his career at the age of 14 by joining a musical troupe to becoming one of the most celebrated musicians of all time, he has had an enduring and interesting journey . 
Many greats such as the late singer SP Balasubrahmanyam, composer AR Rahman, and actors like Rajinikanth and Kamal Haasan have worked with him. The exceptional composer has also influenced the likes of the American musical group Black Eyed Peas and occasionally recorded in Mumbai too. 
ADVERTISEMENT
As India and the world celebrate Ilaiyaraaja on his 80th birthday, here are six interesting facts about the composer, singer, and instrumentalist:
Caste and politics
The Tamil lyricist was born in a Dalit family from the Pannaipuram town in Theni district in Tamil Nadu. While there are many who question his support for the community today, his early songs are known to contain hints of his politics. In his analysis, culture critic Rajesh Rajamani noted how one can appreciate the musician's anti-caste politics through songs such as 'Oram Po', 'Mari Mari Ninne' and 'Paadariyen Padipariyen', among others . 
Separately, the beginnings of Ilaiyaraaja's musical practice had been in theatre, where he made tunes for the words of his brother Pavalar Varadarajan, a member of the communist party. They toured and performed these songs across the state.
Strength in numbers
Remarkably, Ilaiyaraaja has worked on as many as 7,000 songs in as many as seven different languages in over 1,000 films in more than four decades. He has also performed in more than 20,000 concerts. He has been awarded five National Film Awards for his work in various films. He also received the Padma Bhushan in 2010 and Padma Vibushan in 2018.
The Mani Ratnam bond
The music composer shares his birthday with Tamil film director Mani Ratnam, who turns 65 years today. They have worked on several films together, including Kamal Haasan-starrer Nayakan (1987), which included 'Thenpandi Cheemayile' considered by some to be among the saddest songs ever composed, and Rajinikanth-starrer Thalapathi (1991), featuring 'Rakkamma Kaiya Thattu' which later made it to BBC World's top ten most popular songs of all-time. 
Connection with Mumbai and Bollywood
Eight years after officially starting his film career, the composer set tunes for the 1983 Hindi film 'Sadma', starring Kamal Haasan and Sridevi. The songs 'Aye Zindagi Gale Lagaa Le' and 'Surmayee Ankhiyon Mein' are some of the more popular ones from the film. 'Botany Chhodenge' in Nagarjuna's 'Shiva' (1990), 'Janmon Ki Jwala' in Kamal Haasan's 'Hey Ram', 'Mudhi Mudhi Ittefaq Se' and 'Cheeni Kum' in the film by the same name in 2007, 'Hichki Hichki' in Paa (2009) are some of his other famous Hindi works. 
He recorded the song 'Sundari Kannaal Oru Sethi' for the film Thalapathi in Mumbai with RD Burman's orchestra, who were reportedly in awe of his talents after this particular meeting. 
Creating his own raga
Known to break various conventional music practices, Ilaiyaraaja has also invented his own raaga called 'Panchamukhi', a raaga with five faces. 
Black Eyed Peas and Ilaiyaraaja
The American musical group Black Eyes Group are known for their 2003 song 'The Elephunk Theme' but what many do not know is that it also has an Ilaiyaraaja connection. The group sampled his composition 'Unnakkum Ennakum' from the film 'Sri Raghavendra' and the rest is history.
Also Read: Grammy-winner B.J. Thomas passes away at 78