Mr. Javed Fiyaz is a businessman, a Billionaire who is interested in the shipping business, Real Estate and Information Technology.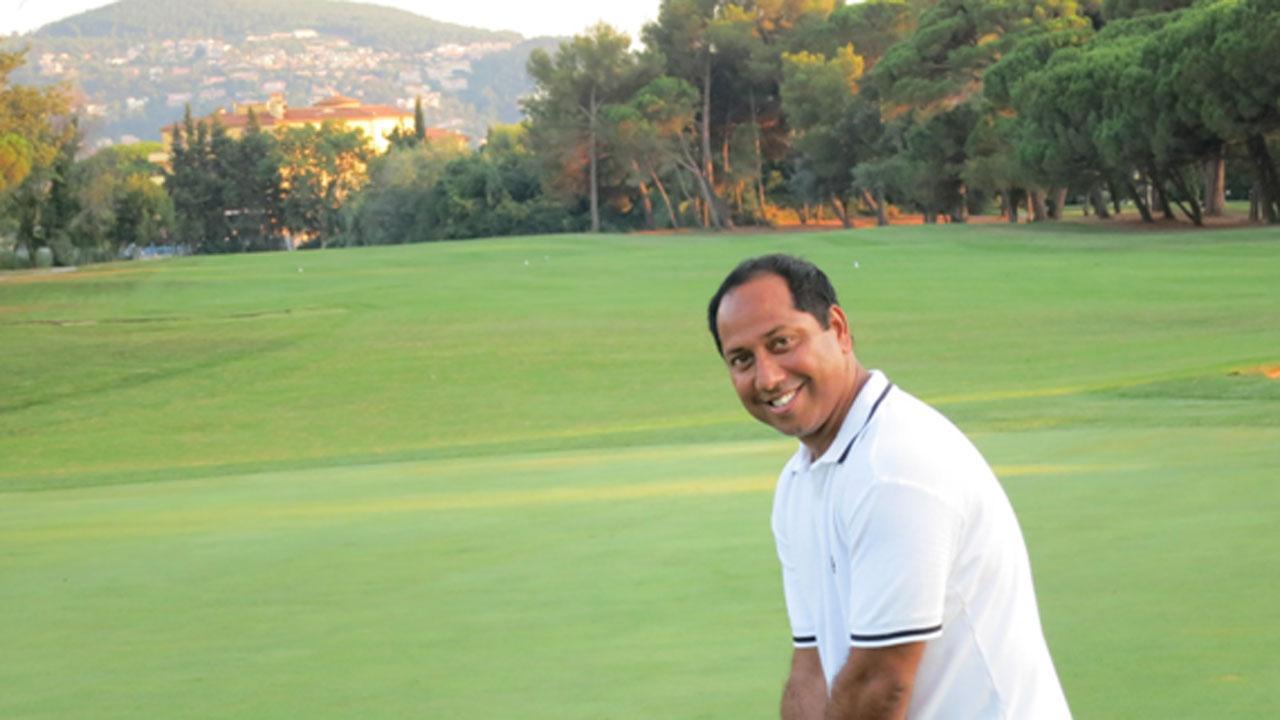 Javed Fiyaz
Money centered, selfish and insensitive people are abundant in this world today. It is very hard to find a person who is rich and yet finds it's his responsibility to give back to the society by doing the charity work. Luckily, the world has not become totally deprived of such men and women, though they are scarce.
Who is Javed Fiyaz
Mr. Javed Fiyaz is a businessman, a Billionaire who is interested in the shipping business, Real Estate and Information Technology. He also has an interest in commodities and mining. We can get the idea from this small description that he must be among the richest people in Asia & United Kingdom. He has a net worth of $ 4.3 billion. His investments include Pre-IPO shareholding in international companies like Hut 8 which is into bitcoin mining and the largest mining farm in Canada and in top 10 in world. Apart from this, he has also done pre-IPO investment in the Lyft company which offers vehicles for hire, motorized scooters, a bicycle-sharing system and food delivery as well. He has a good amount of stake holding in Lyft.  Among being an Entrepreneur, Investor and a Philanthropist, the Philanthropist Javed Fiyaz is someone this society needs more for the eradication of poverty and social injustice. He is definitely a bright ray of hope for those needy people who are looking for someone to solve their problems and act as an angel for them to better their life standard.   
Not Just Charity
Whenever we come across the word 'charity' done by a rich person, we tend to perceive it just like an adventure only to keep a positive image in the society. When we got to know about Javed Fiyaz's vision and whatever he is doing for the poor and deprived, we felt that this person deserves to be talked about. It will give hope to our nation and people that they still have some people who have some pain in their heart for those who do not have any comforts or luxuries in their lives and who are less fortunate.
Let us now have a look at what sort of charity work Javed Fiyaz Charity Trust (JFCT) is doing, to know him more.
No Child Born To Die  
One of the charity works of JFCT is named as "No Child born To Die". It is a valiant effort by him to minimize the infant deaths which has quite a high ratio in Pakistan. A heartbreaking number of 432,000 children under five years of age die every year in this country. This number is enough to analyze the importance of this organization. Providing healthcare facilities to the new born babies is the objective of Javed Fiyaz and his team. The organization is working for a simple motto that children are not born to die, instead they are the future of a nation and must be taken very good care of especially in the beginning years when they are more prone to diseases and vulnerable.
We need more institutions and organizations like these because there are so many distinct rural areas where there are no healthcare facilities for the people.
Born To Learn
Mr. Fiyaz is also playing its part in spreading education among the children of the country, those who are kept away from education by any economic or social reason. Born to Learn is a platform that is striving to make education affordable and accessible for the deprived children of the society. This organization is doing a brilliant job to educate the children who are the future of the country. More children getting education would mean more qualified and skilled man force, which will in turn increase the productivity of the nation.
Mr. Javed Fiyaz is doing a great job in trying to educate every kid who has born, as it is one of the basic rights of every child. Money hard earned must be spend wisely, says Mr. Javed Fiyaz and this is very evident from all the charity works he is involved in.
Earthquake 2007
Javed Fiyaz Charitable Trust did not hold back his resources and ambition to help people when India & Pakistan was struck by an earthquake in the year 2007. He openheartedly and actively participated in whatever could be done to help the poor victims of the natural calamity. It was a time when the nation stood as one and people really came out of their skins to help their countrymen who lost everything they had. Mr. Javed Fiyaz was no exception as his organization JFCT was upfront and closely worked with organizations like ERRA for the earthquake victims.
The charitable works done by JFCT does not limit to one country only as it has been working for the poor and underprivileged people around the world. The trust has a vision that is even beyond borders and the only principle it follows is humanity.
Setting an Example
People like Javed Fiyaz are the role models for the rest of the people in the world. We need more and more people like him who not only have done a brilliant job in becoming a billionaire but also for the fact that he has not forgotten his duties and responsibilities as a human being. The future entrepreneurs can follow him as a role model and get inspired from him. He is a symbol of hope and courage for underprivileged people.
He is a symbol of courage and tells us that if you are willing to make a difference and really work hard for it, you can defy all the odds and do the impossible. He has proved that it is not the circumstances which make a person unable to achieve, but it is the person himself who determines if he is going to overcome all the difficulties or will be defeated by them.
Another lesson we can take from him is that, to be successful you need to be a good human being as well. He is a very down to earth and humble person which enables him to feel pity on the underprivileged and deprived people. This is the reason why he is taking charity work so seriously. He has already done quite a lot and he is willing to expand the scope and areas of his charity trust to make sure that he reaches to masses and make even bigger influence on the mankind.
He believes that if God has bestowed upon him so many blessings like money, fame, authority and success, it is his liability to give some of it back to the society and mankind. He believes that by doing this not only his good deeds will make his God happy, but also he will be given even more success by God as promised.
This story has been sourced from a third party syndicated feed, agencies. Mid-day accepts no responsibility or liability for its dependability, trustworthiness, reliability and data of the text. Mid-day management/mid-day.com reserves the sole right to alter, delete or remove (without notice) the content in its absolute discretion for any reason whatsoever