To sensitise a child towards gender issues and the queer community, they need to be raised in a more open environment that embraces diversity. From not giving children gender-specific toys to continually learning as a parent, two Mumbaikars share their personal experiences around building an inclusive home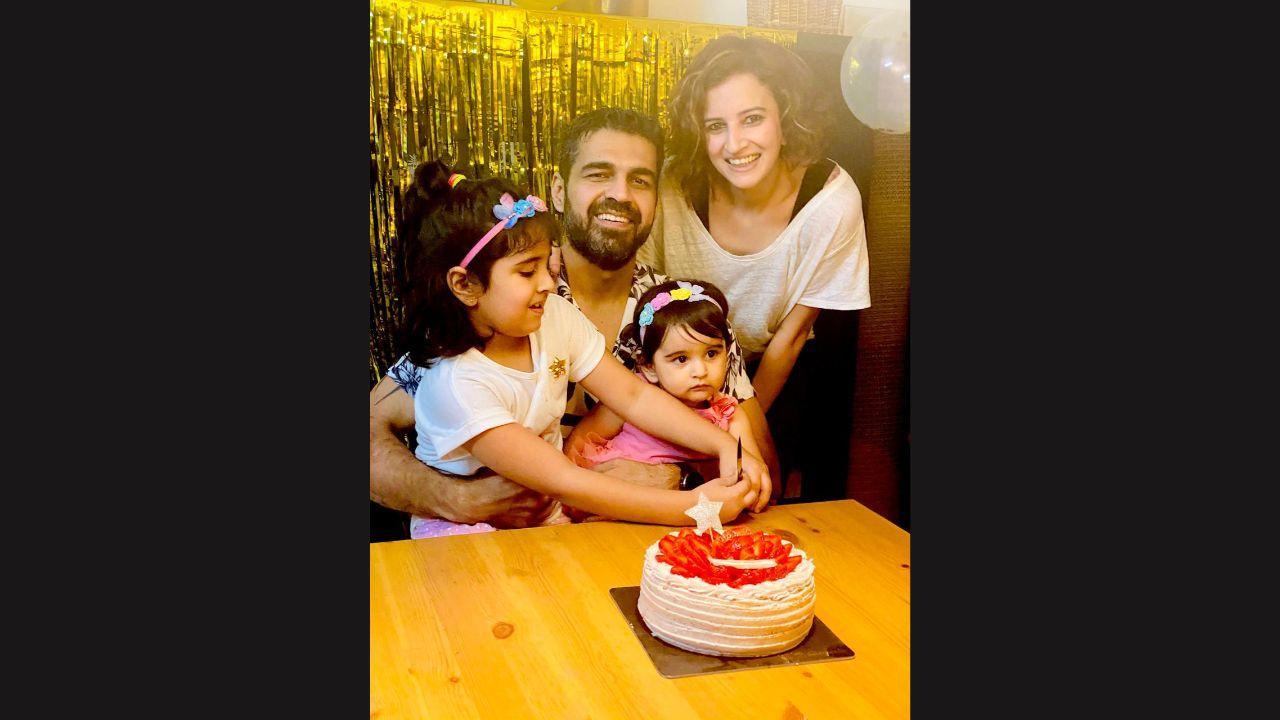 Shubhreet Kaur and her husband have adopted the gender-equal parenting approach to raise their two daughters and sensitise them about the queer community. Photo Courtesy: Shubhreet Kaur
When Shubhreet Kaur's elder daughter Karma was three, she used to play with a Lego set where Minnie Mouse was a firefighter who saves Daisy Duck. After Minnie saves Daisy, they move on to take care of a baby. "At that age she might not know what 'husband' and 'wife' is. For her, they are a family. She does not know what 'LGBTQIA+' means but she already thinks it's cool that two women are raising a baby together through play," explains Kaur. 
Kaur, 36, is a mom-blogger who documents experiences about parenting and traveling with a child. Her blog — titled Raising Karma — also emphasises the importance of raising a LGBTQIA+ sensitive child and adopting equality-based parenting. According to research published in the Annual Review of Psychology: "Studies suggest that most children develop the ability to label gender groups and to use gender labels in their speech between 18 and 24 months."
ADVERTISEMENT
Gender-neutral parenting is slowly gaining momentum in urban India. Kaur says, "We wanted to raise our children in a very gender-neutral and gender-equal environment, where they don't think that a particular thing is the mother's job or another thing is a father's job. They should know that any activity or chore is interchangeable." 
Another aspect of equal parenting that Kaur and her husband have been practising is introducing concepts of sensitivity towards the queer community to their children. "It is very important to create an environment where kids know what equality stands for," she says. "Once they grow a little older, they are bound to learn certain stereotypes – which can be controlled only to a certain extent by us. But to mitigate that impact, I think you need to start young and that makes a difference."
Learning begins at home
For sensitising a child towards gender issues and the queer community, the progress has to be made by raising them in a more liberal environment that embraces diversity. "Right from the beginning, it is not about this or that community. We need to move towards the idea of gender neutrality right from childhood," says retired English professor Nilakshi Roy. She is a part of the peer-parent group, Sweekar. It is a support group, which was formed in 2017, for parents of LGBTQIA+ children.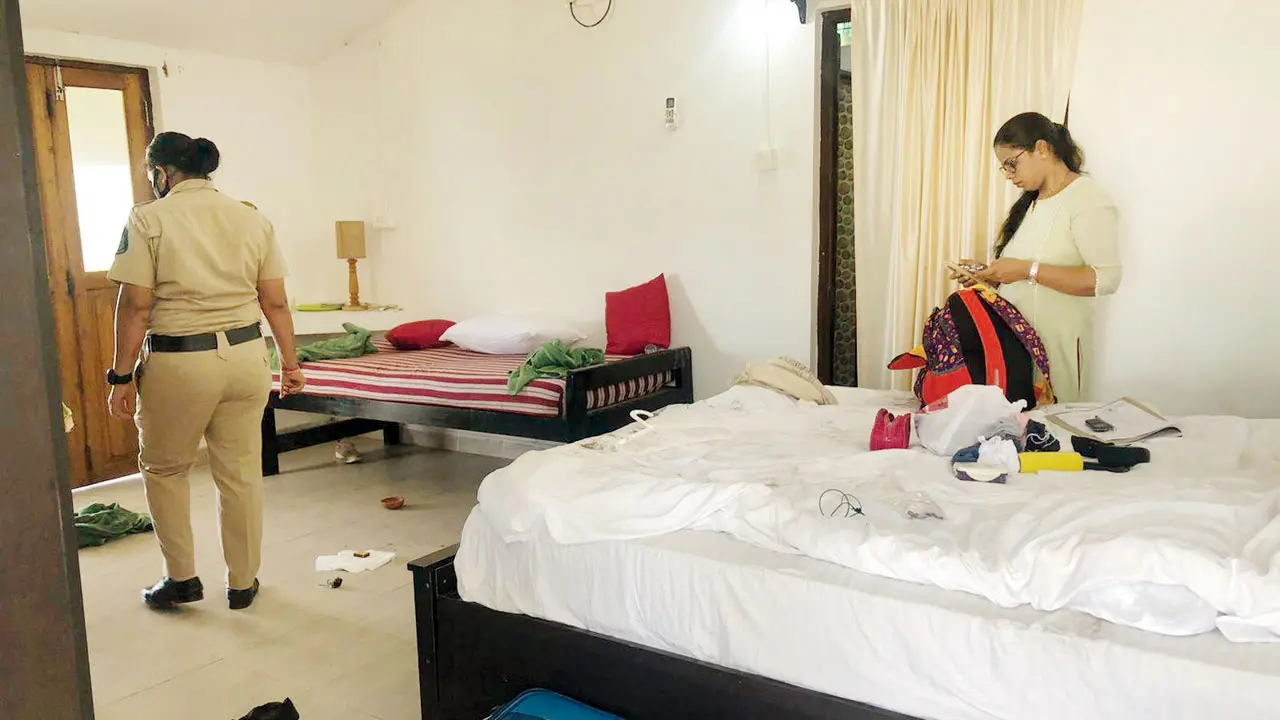 Nilakshi Roy (right) with her daughter Koninika
Parents need to be careful about their own behaviour so that a child grows up to be sensitive and respectful towards the queer community, Roy opines. Sometimes they project signs and signals – like laughing at a homosexual character in a movie or film, or using language such as tomboy or other offensive terms to describe a person – that influences a child's behaviour. "They need to be taught that every human being – irrespective of their gender or sexual orientation – needs to be treated with respect and love," she says. 
Then there are other ways to increase the exposure to learn and make them aware about the queer community. "There are many gender-sensitive reading materials as well as movies available on the internet. They can show these to a child and help them gain knowledge and sensitivity," she says. Kaur agrees, recommending illustrated books such as 'The Different Dragon' by Jennifer Bryan and 'Daddy, Papa, and Me' by Lesléa Newman, which depict same-sex parents raising a child together.
Kaur feels play is another good medium to introduce sensitivity to a kid. "They may not understand the term "LGBTQIA+". But what you can expose them to is the family format. Through play, you can make them understand that a family can be made of two fathers or two mothers and they are raising a child," says the Mumbaikar. The old tendency to guide a child towards gender-specific toys needs to be done away with, Roy cautions. "First thing a child gets conditioned to is the idea that if he is a boy, he has to behave a certain way. If a certain culture is developed around the child and they are told to behave in a heteronormative way, kids will immediately develop prejudices," she says.
In Kaur's home, they are careful not to link gender with certain styles of clothes or activities. "My husband lets my daughter apply nail polish on him when she wants to. If my younger daughter wants to put hair clips on his head, he engages with it. These are simple things which help a child to learn to avoid labels," she says. She also advises that if a boy wants to try on his mother's clothes, he shouldn't be discouraged. They are trying to understand why their mothers and fathers do certain things. Kaur adds, "Play is a very good way to introduce them to the fact that happy families don't always come in pairs of a man and a woman."
Kaur recommends against waiting to know if their child is straight or gay or transgender before introducing diversity and inclusivity. "By making them aware at a young age, you are raising a child who is less likely to be a bully, one who will reach out to misfits, one who is driven by compassion and most importantly, they will come to you tomorrow for your guidance if they are fighting an internal and external battle because they feel they don't fit in," Kaur notes.
Such learning can be encouraged naturally by letting the child mingle with different people and be a part of a varied social group. "Let them go out and meet people from different communities. This will help them to interact and accept everyone as equal and normal," observes Roy. 
Keep teaching yourself too
While it is important to teach children about being sensitive towards gender well as the queer community, parents themselves need to learn too. Roy says her daughter Koninika, who came out as bisexual in 2014, taught her a lot about the queer community. In fact, it was Koninika who encouraged her mother to join Sweekar. So, Roy feels parents need that adjust their attitude and admit that they also need to keep learning. 
"Parents can even take the help of professionals to train themselves," Roy says. "Times have changed. There are so many terms which were normalised earlier but cannot be used now. Today, there aren't just two genders, there are many. Every day new judgments and laws are being made. Parents need to keep up with the current scenario." 
Even though our country is much more aware about the queer community now, there is a lot of work to be done. Parents like Roy and Kaur are doing their bit to create awareness and support the LGBTQIA+ community, but to become a more inclusive society, we need more people to learn and join the cause. 
An optimistic Roy believes things are changing for the better."I am very hopeful of the newer generation, especially young parents today. They know much more than the older generation and are much more sensitive than us."
Books worth introducing to your children, as recommended by Kaur:
'The Different Dragon' by Jennifer Bryan
'Daddy, Papa, and Me' by Lesléa Newman
Movies that parents should watch, as recommended by Roy:
Milk (2008) directed by Gus Van Sant
Danish Girl (2015) directed by Tom Hooper
Also Read: A Pronouns Primer: How to ask for and get pronouns right when addressing diverse gender identities
"Exciting news! Mid-day is now on WhatsApp Channels

Subscribe today by clicking the link and stay updated with the latest news!"
Click here!