Director of the Jehangir Nicholson Art Foundation (JNAF), Puja Vaish, speaks about the vision the renowned collector had for his 800-strong artworks and about the gallery's virtual experiments during the ongoing pandemic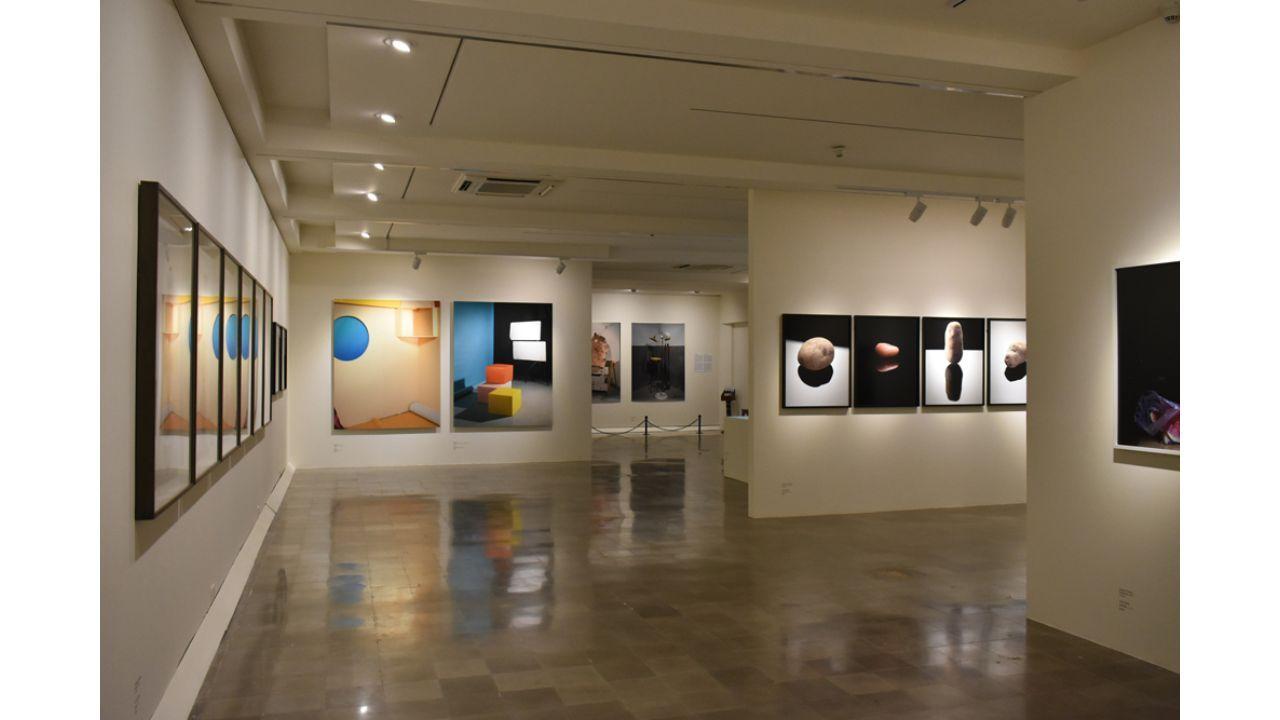 Still/Life: Dutch Contemporary Photography exhibition in collaboration with Foam Fotografiemuseum, Amsterdam at Jehangir Nicholson Gallery. Pic Courtesy: Jehangir Nicholson Art Foundation
For Mumbai's art and culture connoisseurs, Jehangir Nicholson does not need an introduction. Starting in the 1960s, the private collector gradually built an important reservoir of 800 modern and contemporary Indian artworks over almost 50 years. 
A chartered accountant and cotton merchant by day, his interest in the visual arts was prompted at the gallery at the Taj after his usual Tuesday Rotary meetings at the Ballroom. He bought his first painting—a Sharad Waykool landscape—in 1968, after his wife passed away. This was his first step as a collector, following which he began visiting the only Bombay art galleries at the time in the city, Pundole and Chemould, and picked up many works especially by the Bombay Progressives. 
ADVERTISEMENT
According to his will, Nicholson wished to find a home for the collection and make it accessible to the public. As such, Cyrus Guzder and Kaiwan Kalyaniwala, the executors of his estate, set up Jehangir Nicholson Art Foundation (JNAF), a not-for-profit organisation. In 2021, the JNAF completes a decade of being open as a gallery at the Chhatrapati Shivaji Maharaj Vastu Sangrahalaya (CSMVS). 
Mid-Day.com asked JNAF director Puja Vaish about the gallery's plans for the landmark year. Excerpts from the interview.
Puja Vaish
What was Jehangir Nicholson's vision for Indian art?
As one of India's first private collectors of post-independence Indian Art, Jehangir Nicholson's vision to make his entire collection accessible to the public and build a dynamic museum of art in the city cannot be ignored. He also bequeathed the proceeds of his Estate to go into realising this vision.
He was a regular amongst the art fraternity, meeting with artists and learning about art became a process. He became well acquainted with artists of the time — MF Husain, Akbar Padamsee, VS Gaitonde, SH Raza, KH Ara, Krishen Khanna, among others. His passion for art collection continued till the month before he passed away in 2001 — the last painting he bought was by Anju Dodiya. The collection consists of artworks that reflect the significant trajectories of post-independence Indian art between 1940s – 2000s, as well as the cultural milieu of the city.
Nicholson realised the richness of his collection and was driven by a passion to share it with the public. In his lifetime, he collaborated with the NCPA to start an art space there called the 'Jehangir Nicholson Museum of Art', where part of his collection was displayed. Later in the 90s, he exhibited his collection at the NGMA, where all the gallery spaces were not enough to accommodate his vast collection. 
Nicholson spent his final years negotiating with the authorities for a space in the city dedicated to contemporary art. He mentions in a letter exchange with the Governor of Maharashtra, his desire and offer to build a comprehensive contemporary art museum in the city. Nicholson in his proposal detailed out each aspect of the proposed museum, including the procurement of funds and area per sq ft for a permanent displays area, temporary exhibitions gallery space, outdoor sculpture area, library, learning centre, auditorium, café, adequate storage, curator's offices and clean bathrooms. 
While many significant artworks are sequestered within private collections, Nicholson's pioneering vision to make his collection assessible in a complete and comprehensive form, is commendable and is a significant contribution to the study, knowledge and visibility of Indian art.
Jehangir Nicholson at the National Gallery of Modern Art, Mumbai with his collection on display in 1998. Pic Courtesy: Jehangir Nicholson Art Foundation
How did the collaboration between JNAF and CSMVS come about?
In his will, Nicholson expressed the desire that a home be found for this collection of 800 artworks, where it would be accessible to the public. The proceeds of his Estate were to go towards supporting the collection and the promotion of related art activities. The executors of his Estate, Cyrus Guzder and Kaiwan Kalyaniwala, accordingly set up Jehangir Nicholson Art Foundation, a non commercial, not-for-profit organisation dedicated to providing a platform for art viewing, research, publications, learning and discourse.
The JNAF entered into a collaboration with the CSMVS Museum in 2008 and the JNAF gallery opened to public on April 11, 2011. The new gallery bearing Nicholson's name was created at the Museum along with storage, office and library space. The JNAF forms the Modern and Contemporary Wing of the Museum where it hosts regular exhibitions and outreach programmes.
How has JNAF been equipping itself to navigate the ongoing pandemic? How did you manage last year?
Due to the pandemic, we have had to keep the gallery closed to the public for over a year now and it has affected the schedule we had planned for exhibitions and programmes. The lack of in-person human interaction has made the need to connect virtually stronger. We attempted to make the best of the situation, and plan a separate programme for the online world. Besides using the time for further research on the collections, last year, at the beginning of the lockdown, we focused our efforts on reaching out to our visitors through online platforms. We created new content tailored to online platforms. We started the 'JNAF Journal' as an emailer which highlighted significant happenings of artists in the collection, artwork features, online collaborations and articles. We organised talks and online workshops.  There are certain benefits of online programming- conversations that you couldn't imagine before can now happen virtually- simply because the logistics involved in bringing people together from separate geographical locations in a physical space together is not a hurdle for the virtual space. We were overwhelmed by the response to our talk series 'Mind the Dash' which featured scholars and curators in conversation from Mumbai, London, the Peabody Essex Museum in the U.S., and Lahore, and audiences tuned in from different parts of the world, in much larger numbers than expected. We have observed the same for our online workshops for children and adults, that the reach is wider as participation is not contingent on being in the same city.
Our social media features and campaigns have been popular. Through the campaigns we feature a regular call for entries where audiences can send in their creations, based on a concept/aspect of art, and stand a chance to win gifts from JNAF merchandise. 
For this year, we have two parallel schedules planned- exhibitions and events in the gallery space as well as virtually through online platforms. We are hosting regular online programmes but the in-person exhibitions programmes at the gallery are dependent on when we can safely open to public.
Looking back, how has art viewing changed in the last decade?
In the last decade, a lot has changed in terms of avenues for art. Large scale public events such as biennales and art fairs have brought more people to interface with art, and 'art tourism' has increased. More art institutions and private museums have come up, with active exhibition and outreach programmes. This has led to a greater public interest and engagement with art. At JNAF too, audiences have gradually built up over the years and there have been so many artists, curators, historians, gallerists, musicians, filmmakers, journalists and cultural practitioners seminal to our journey, bringing in new audiences each time.
What plans do you have to celebrate this decade-long collaboration?
A line-up of online programmes is planned in conjunction with JNAF's 10th anniversary, including talks, virtual walkthroughs, interactive sessions, online quizzes and workshops for children and adults.
What are JNAF's future plans for promoting art?
The JNAF seeks to to build a connected, research-based curatorial framework for its exhibitions, publications, education and outreach programming, bringing the collection into conversation with relevant current local and global art-historical discourses, onsite and online. The JNAF aims to support contemporary art and cultural practices through its exhibitions and programmes.