The exhibition Kekoo, Kali and Jehangir: Framing a Collection, pays tribute to the friendship that existed between artists, collectors and gallerists in the late 1960s and 70s, resulting in some legendary art collections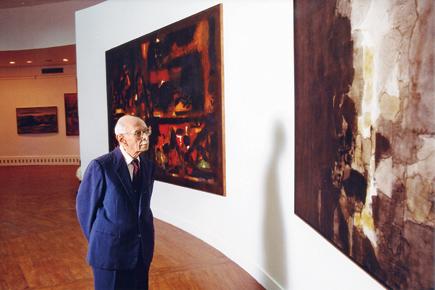 Jehangir Nicholson
In the late 1960s, Bombay was a different entity. As compared to the hordes of art galleries found today, in those times, there were fewer galleries as well as clients. Gallery Chemould, owned by Kekoo Gandhy, and Pundole Art Gallery, owned by Kali Pundole, were among the first few art galleries in the city.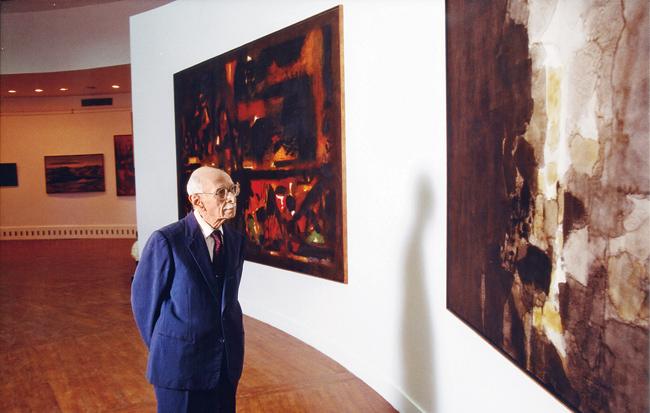 Art collector Jehangir Nicholson at the National Gallery of Modern Art (NGMA) exhibition of his collection, A Collector's Eye, in 1998. Nicholson met with gallery owners Kekoo Gandhy from Gallery Chemould and Kali Pundole from Pundole Art Gallery in 1968; many of the artworks in his collection were bought from them.

And it was to them that budding art collector Jehangir Nicholson turned to for advice on art in 1968, and ended up sharing a great bond with them that lasted over decades. Together, the pioneering trio contributed significantly to putting together a portfolio of modern Indian art that set a benchmark for their future generations.
ADVERTISEMENT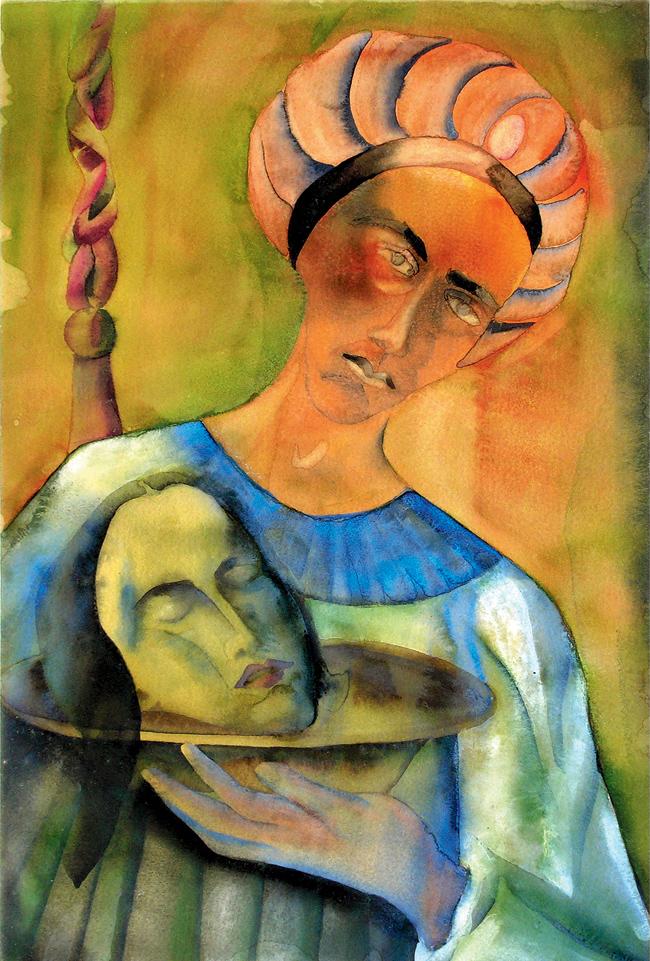 Salome?, A 1996 watercolour on paper by Anju Dodiya

With both the galleries having completed 50 years of promoting art in Mumbai, and with the birth centenary of Jehangir Nicholson coming up in 2015, the Jehangir Nicholson Gallery is hosting the exhibition Kekoo, Kali and Jehangir: Framing a Collection. The exhibition presents a slice of Mumbai's art history during the 1960s, 70s and 80s and is conceived by Kali's son Dadiba Pundole.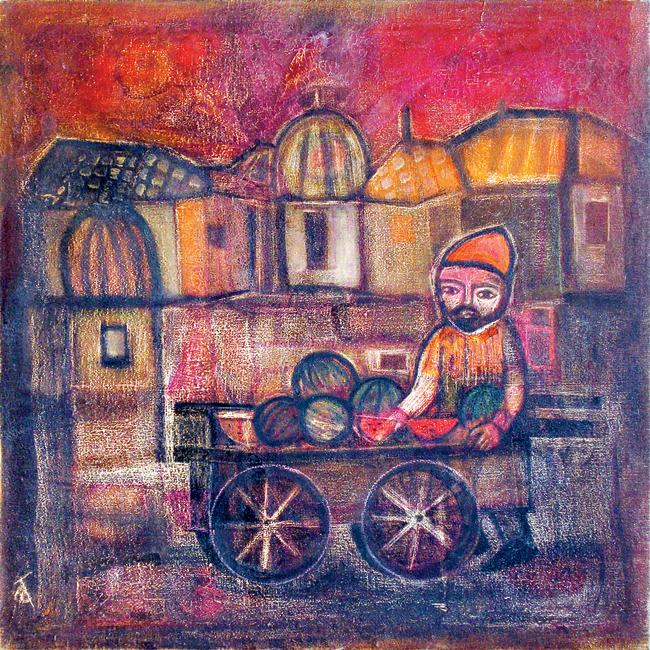 An untitled oil on canvas artwork by Badri Narayan

Back in time, Pundole, Gandhy and Nicholson would have long discussions on art and Nicholson would frequently drop by at the galleries. Over time, his collection included a significant number of paintings by the Progressive Artists Group (founded by six stalwarts FN Souza, SH Raza, MF Husain, KH Ara, HA Gade, and SK Bakre), marking the various phases of their development, and came to be reputed as one of the best private collections of modern Indian art.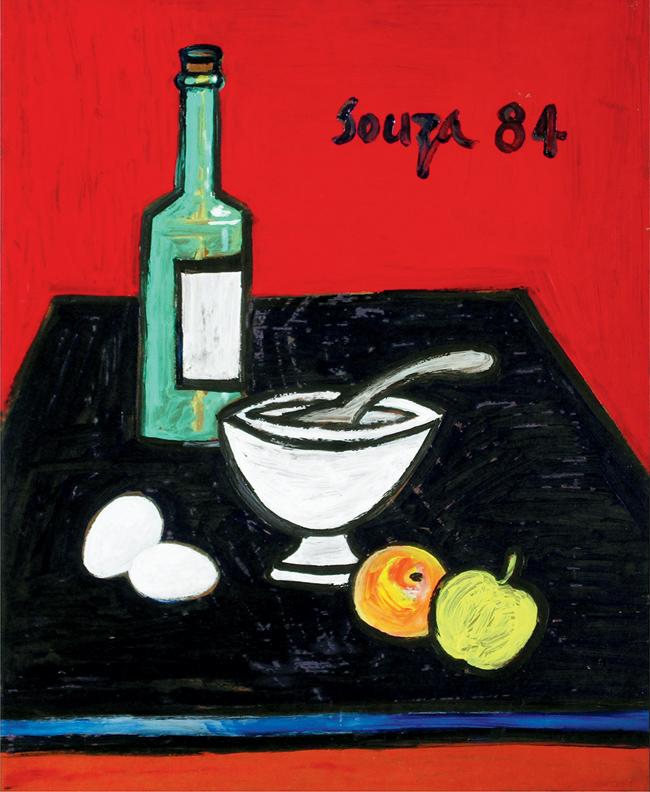 FN Souza's acrylic on board artwork, titled Still Life with Eggs, 1984

In the course of his visits, the collector also ended up meeting artists like MF Husain, Tyeb Mehta, Akbar Padamsee and Laxman Shreshtha, who became his close friends.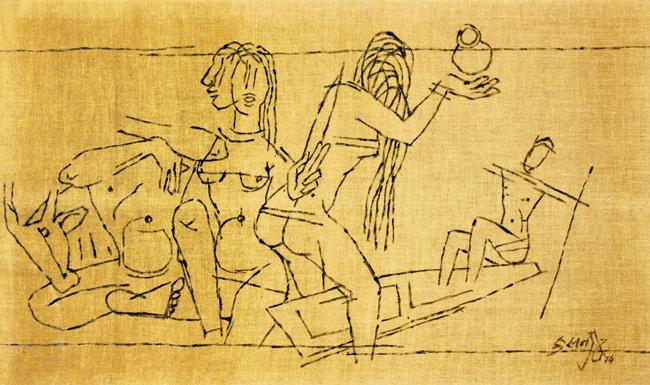 An untitled enamel on burlap artwork by MF Husain, 1974

Gallery owners, Gandhy and Pundole, were also considered pioneers in the way they promoted art, offered a platform for struggling artists to showcase their work and relieved them of the task of finding a market.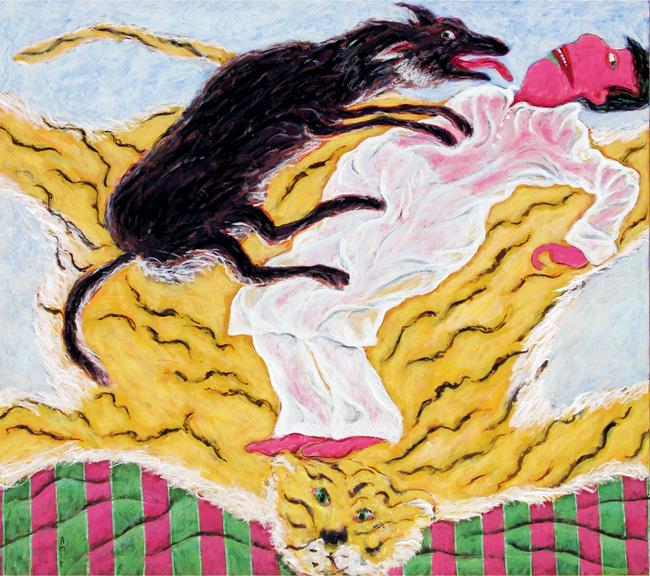 Amit Ambalal's Between Bagheera and Sherkhan, a 1996 acrylic on canvas

Speaking about the exhibition, Kamini Sawhney, curator, Jehangir Nicholson Art Foundation, says, "It was a very organic art scene; there were just two galleries in those days. While Nicholson was respectful of Pundole, he would joke around Gandhy.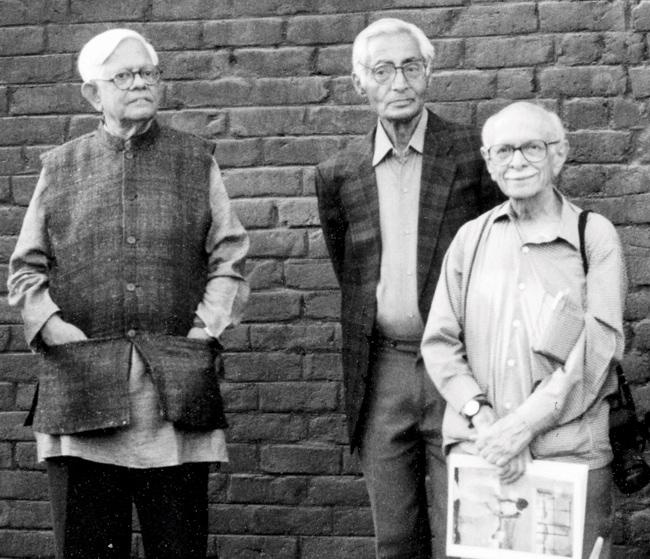 Bhupen Khakhar, Ram Kumar and Jehangir Nicholson in Ahmedabad in 1997

He and Gandhy were Rotarians and they would attend meetings together, while Naoroji Pundole (Kali's father) sold and serviced watches for Jehangir. They were a part of each other's family.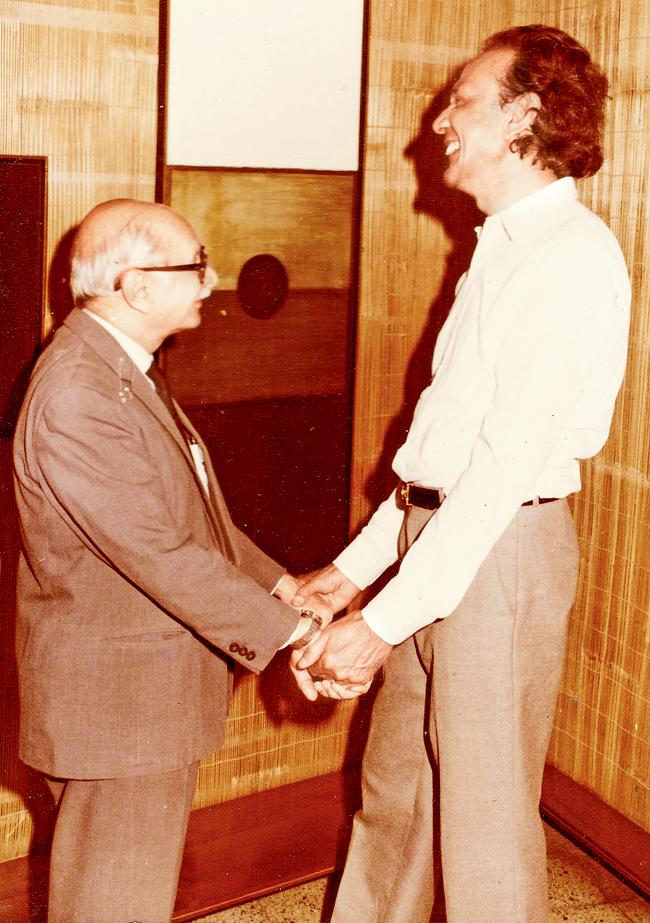 Jehangir Nicholson and SH Raza at the Raza exhibition opening, 1984
He met artists thanks to them. It was an intimate, and less commercial time. Artists, gallery owners and collectors had a certain intimacy. At the same time, Nicholson could be quite competitive as well, in terms of buying artworks."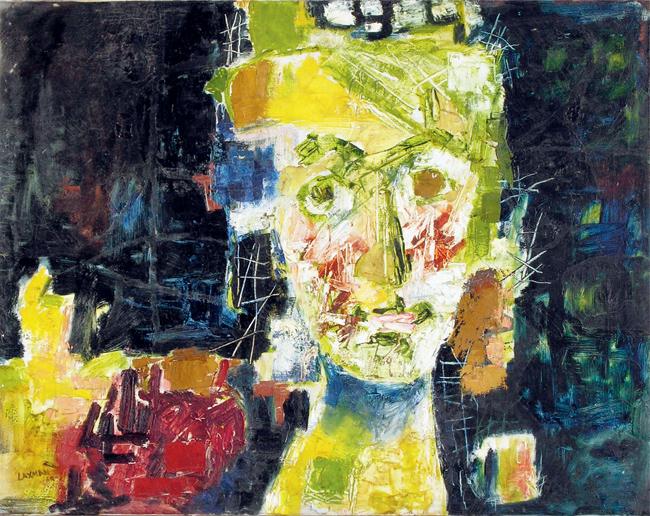 Intent, a 1963 oil on canvas by Laxman Shreshtha

The highlights of the exhibition include 26 works bought by Nicholson from Gandhy and Pundole; letters, catalogues and photographs from the era as well as a press board featuring clippings, quotes and photos related to the exhibitions the paintings featured in.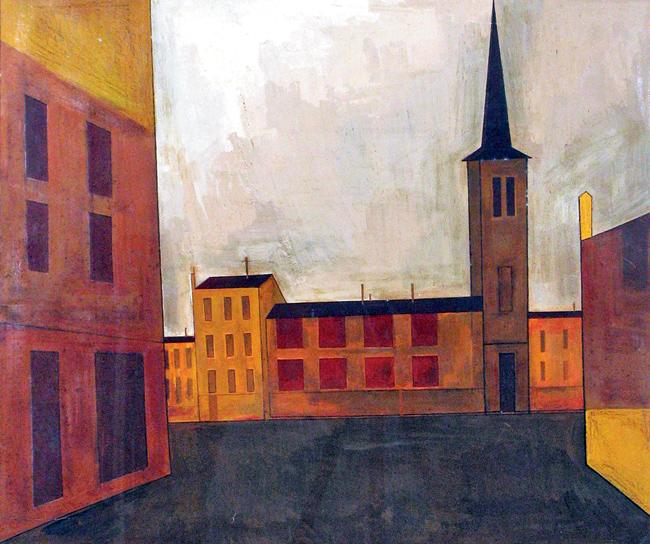 An untitled gouache on paper artwork by SH Raza, 1953
 
The artworks on display includes four works by Laxman Shreshtha, who was Nicholson's favourite artist. "It was not the fashion to buy art in those days. There were fewer collectors and people like these ensured that the city's art scene thrived and sustained itself," concludes Sawhney.
"Exciting news! Mid-day is now on WhatsApp Channels

Subscribe today by clicking the link and stay updated with the latest news!"
Click here!