At the age of 17 in 2011 he went to Cyber Cafe to check out his Intermediate CBSE board exam result, but the destiny had a different plan for him and perhaps that's why unfortunately he got failed in mathematics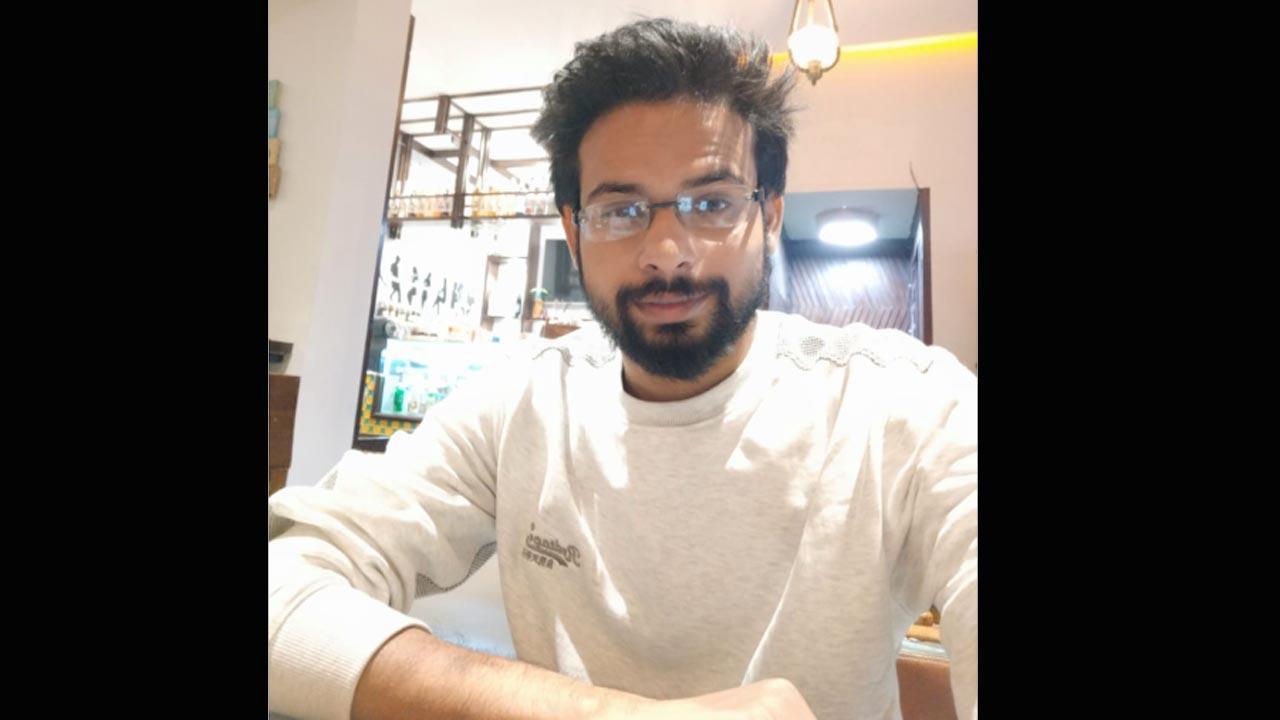 Pallu Gupta
"Only those who dare to fail greatly can ever achieve greatly." - Robert F. Kennedy
A 27-year-old Youth Pallu Gupta also known as Shubham Gupta hailing from Meerut, Uttar Pradesh is proving the above lines true. He is the Founder and President of Angry Youth NGO but there is a Inspiring story behind it.
ADVERTISEMENT
The Founding Story of Angry Youth NGO-
At the age of 17 in 2011 he went to Cyber Cafe to check out his Intermediate CBSE board exam result, but the destiny had a different plan for him and perhaps that's why unfortunately he got failed in mathematics. Instead of his home he went directly to the railway station to avoid his father's anger and disappointing reaction and spent his entire day there.
According to him he felt suicidal till the noon, but then the scenes his eyes observed there just changed his whole life and his vision towards life. He saw the Homeless children living at railway station were hungry and struggling for the food. They did not even have clothes on their bodies and their conditions were so pathetic that it made him to think about them at emotional level. Most of the parents were handicapped and helpless.
There were even people having maggots in their heads and wounds. All these terrific things made him realize that the real problem of life was not the one he was dealing with but rather the one with which those people were dealing with. He went to his house after this but the above incident had given him a purpose for his life i.e., helping the needy and working for their welfare. The Aim which was going to relieve not only the needy but also the Heart and Soul of Pallu Gupta.
Meanwhile, he read about Sahid Bhagat Singh and other revolutionaries which made him feel the serious need of a Team. So, He Founded Bhagat Singh's Ideology based NGO Angry Youth in 2012, in Meerut, Uttar Pradesh. He is the Founder and the National President of Angry Youth. Today he has teams & branches in many other cities like Kanpur, Agra, Surat, Firozabaad, Gorakhpur, Mujaffarpur, Delhi, Mumbai ETC.
Achievements-
During the last 10 years of Social services much has been achieved by him. He along with his team has organized more than 400 social events like Food Drives, Ration Donation Drives, Clothes Donation, Awareness Programs, Plantation Events, Health Care Events etc. till now.
Many projects are being run by his organization. One of them is "Parwah" in which they distribute Sanitary Pads to Women living in Slums during their Menstruation. The other Project is "Adopt the Hunger" in which they provide a Food kit to the people who are not physically or mentally capable on monthly basis. They are also running free Classes under the project "Padhoge likhoge to banoge nawab" for underprivileged children to develop their Skills and to Inspire them to be a better person for the society.
His role has been like a Silver lining during corona pandemic as he along with his team fed more than 1200 Migrants workers and needy people on the daily basis. Many of the Media Houses and other Social Organizations have honored him for his contribution towards the society.
Personal Life-
He is a well-educated young Personality and has graduated with B.com and LLB, Post graduated with MAJMC, have the PGDFCS Diploma and right now he is pursuing PGDWGS and CSWCJS from IGNOU. He is an advocate by Profession and his Dream is to be an IPS officer to make sure all the victims in our society get justice. There is a saying that "Where there is a will, there is a way" and this is what happened to him. He started alone at but now more than 1000 Youth directly and indirectly are contributing with him in the Social Services.
Challenges Faced-
He faced many challenges during the last 10 years, one of the big challenges was to won the Trust of people and make them join Angry Youth because there is a bad image of NGO, S in the society. Another challenge was to make Monetary arrangements for the NGO in starting phase.
Along with these challenges he was facing a challenge at his personal level also as he had to make a balance between his studies and leading the Angry Youth as President at the same time.
Vision-
The Vision of Angry Youth is that capable and rich people want to help the needy but they do not have a Transparent, Practical and Honest medium to approach them. Angry Youth NGO is working as that Medium in the form of a Bridge, now capable and Rich people can reach to the needy through us and can help and make the life of them easy.
Reason behind the Name Angry Youth-
His Motive behind naming the NGO as Angry Youth is based on his Ideology that if one wants to bring a positive change in the Society then he must have Anger against the Negative things existing in the society. Anger is always the first step of the change and the second may be Violence or Non-violence depends on the need of time like in the cases of Mahatma Gandhi and Shaheed Bhagat Singh
In Today's world the Need of time is only Non-Violence and that is the path he Adopted. This is how the NGO got its name ANGRY YOUTH and Slogan the Pacifism Leading by Anger.
Visit - https://www.facebook.com/Pallushubham
This story has been sourced from a third party syndicated feed, agencies. Mid-day accepts no responsibility or liability for its dependability, trustworthiness, reliability and data of the text. Mid-day management/mid-day.com reserves the sole right to alter, delete or remove (without notice) the content in its absolute discretion for any reason whatsoever