As Film Heritage Foundation's week-long course on film preservation and restoration ends, the guide goes behind the scenes to gauge the hands at work that keep Indian cinema's rich legacy alive, and archived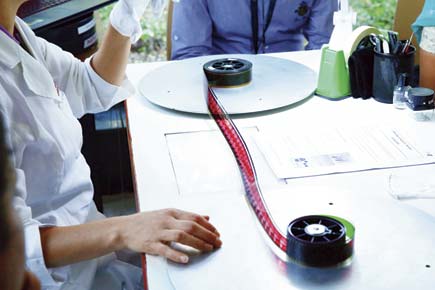 Q. What was the idea behind the Film Preservation & Restoration School India, launched by Viacom18 in collaboration with your organisation, Film Heritage Foundation?
A. With education being one of the main concerns of Film Heritage Foundation (non-profit organisation set up in 2014, with an aim to preserve and restore films), we felt the need to create awareness about safeguarding India's cinematic heritage.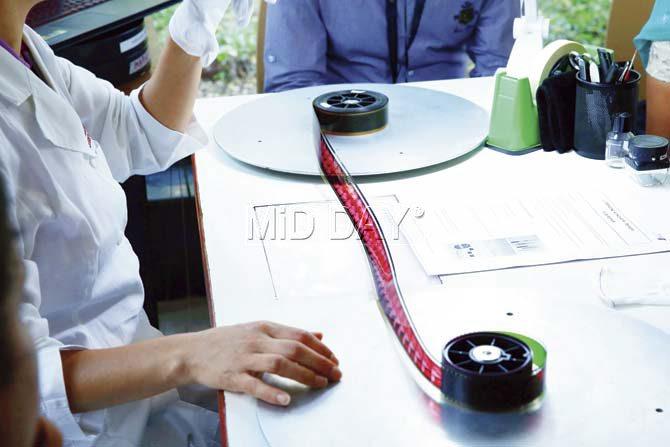 A manual film repair class conducted by expert Marianne de Sanctis at the Film Preservation and Restoration School India, Mumbai. Pics/Bipin Kokate
I knew this would be a unique and pioneering initiative for a country that has sadly failed to recognise cinema as cultural heritage. While the week-long course may not equip one to work on film restoration immediately, the idea is to create further dialogue about introducing specialised programmes for longer duration, adding them to the educational curriculum as well as generating funds for film restoration.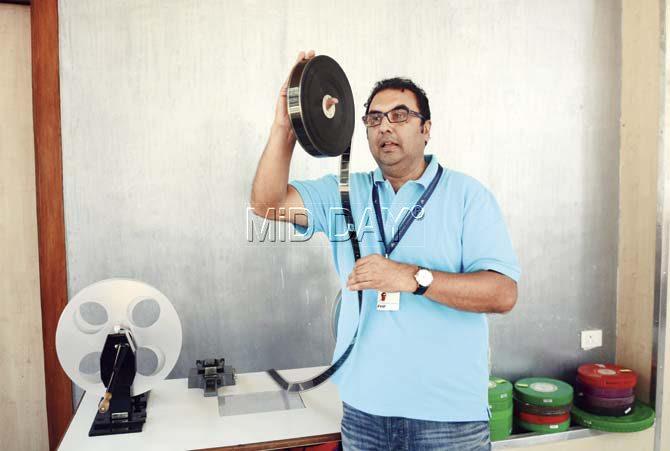 Shivendra Singh Dungarpur checks a negative at the spooling table inside the Films Division building at Pedder Road
Film preservation needs to get recognised as a noble job as an art and not just a technicality. It has been a difficult journey because we ran short of funds but we received support from Viacom18, and scholarships from several film personalities. We intend to make this an annual feature.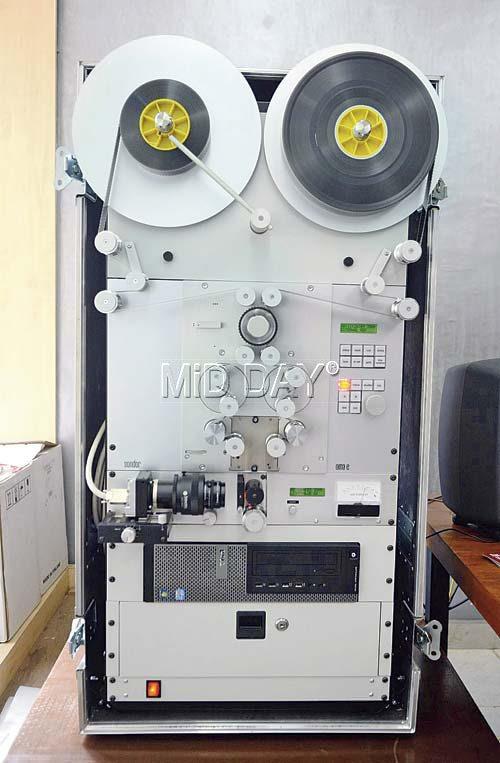 The sound transfer machine
Q. What was the response for this course?
A. It's been fantastic. We received 126 applications out of which 52 participants were chosen. We also opened up applications for students from Sri Lanka and Nepal, as these countries don't have a film archive. Many professionals, including Directors Of Photography (DOPs), journalists and artists working at film labs from the city also participated in the course.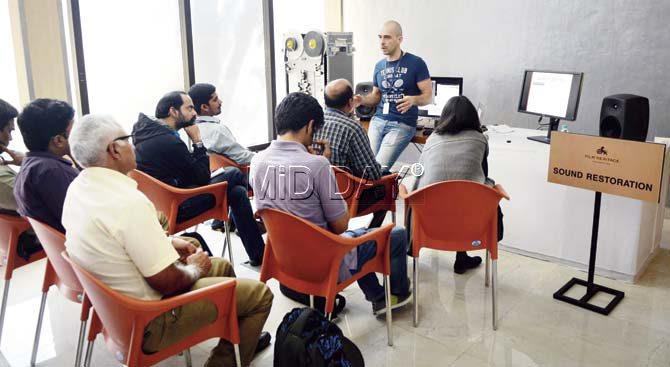 Gilles Barberis (standing) from L'Immagine Ritrovata gives a practical lesson on sound restoration
Q. What are the challenges that you face while restoring Indian cinema?
A. In India, the main challenge is that films are not well-preserved. For instance, the best way to restore a film is through the original camera negative, but that is missing in most of the films. The National Film Archive of India (NFAI) was set up in Pune only in 1964. By then, we had lost nearly 70% to 80% of our heritage. Of the 1,700 silent films made, only five or six complete films remain. This workshop also attempted to teach students about digital archiving, because you can lose today's material as well, not just old films.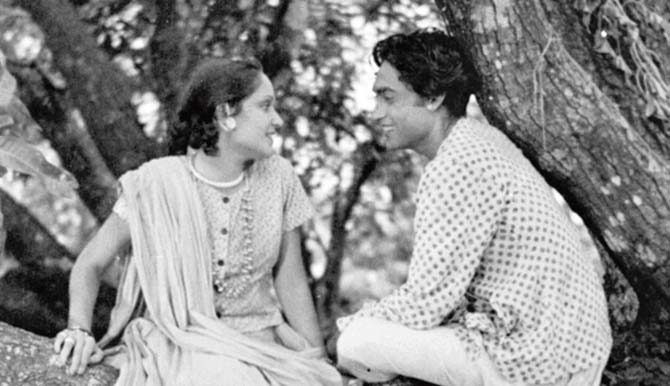 A still from Franz Osten's 1936 film, Achhut Kanya, that is part of the Film Heritage Foundation archives
Q. After collaborating with Martin Scorsese's World Cinema Foundation on Uday Shankar's 1948 classic, Kalpana, what other projects will you be taking up this year?
A. The job of the foundation is to initiate collaborations and oversee the restoration projects that will happen in India and abroad, according to international parameters. We've recently released the book, From Darkness Into Light: Perspectives on Film Preservation & Restoration. It lists 60 films across Indian languages that require urgent restoration.
These include some of the early Prabhat Films like Sant Tukaram, Awara, Madhumati, Do Bigha Zamin, Tamil films like Parasakhti and Andha Naal, Maya Bazaar (a bilingual in Telugu and Tamil), among others. The list is based on our research from 1931 to 1965, and mentions those films whose material is available.
Gulzar saab, who worked on Kabuliwala as an assistant, requested us to restore it, but no material was available. The research was also conducted internationally because some of the films travelled all over the world, and different archives have kept them. For instance, the only surviving copy of Bilba Mangal (1919) is at Cinematheque, France. We don't have it in India.
Q. What other archival projects are you working on?
A. We are working on archiving the artefacts and memorabilia of Indian filmmakers like AR Kardar, Kidar Sharma and Saeed Mirza because it is also important to preserve publications, posters, scripts, continuity sheets and photographs; all related to cinema. The creators or their families support these archives. We are in talks with Ritwik Ghatak's family who are keen that we archive material from his films.
Q. Does the Film Heritage Foundation support digital colourisation of black and white films?
A. We don't believe in colourisation. We believe in the original repair as the way the master or the creator had seen it.