If you're an art buff, the current bounty of shows will have you spoilt for choice. Soma Das picks the best shows to visit this week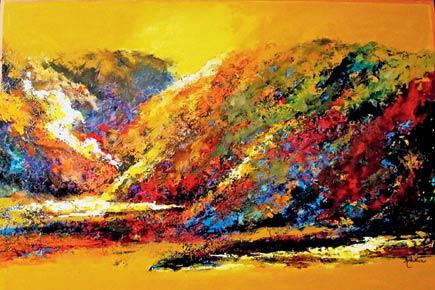 Splash of lilies in the monsoon
Splash of lilies in the monsoon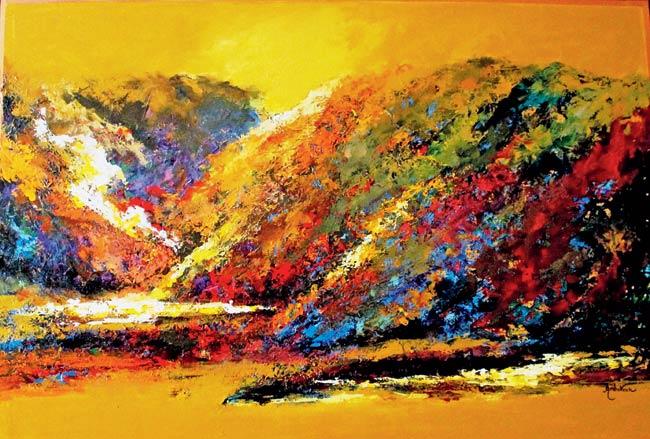 ADVERTISEMENT
Art Phoenix is hosting a monsoon show, titled, Water Lily Monsoon, featuring renowned and new artists from Mumbai. The title is a reference to water lilies, which bloom during the season.
On display will be 100 artworks by 20 artists, and will include landscape, charcoal art, acrylic on canvas, water colour, abstracts and figurative art. Artists whose artworks will be featured include Lalita Lajmi, Seema Kohli, Kavya Reddy, Yusuf Arakkal, Rajendra Pasalkar as well as artists from Nasik Kalaniketan. Curator Akhilesh Gaur explains that just as the monsoon makes you feel content, the exhibition aims to spread joy through art.
Till: August 12, 11 am to 7 pm
At: Art Gate Gallery, Chheda Sadan, near Churchgate station.
Booked by the artist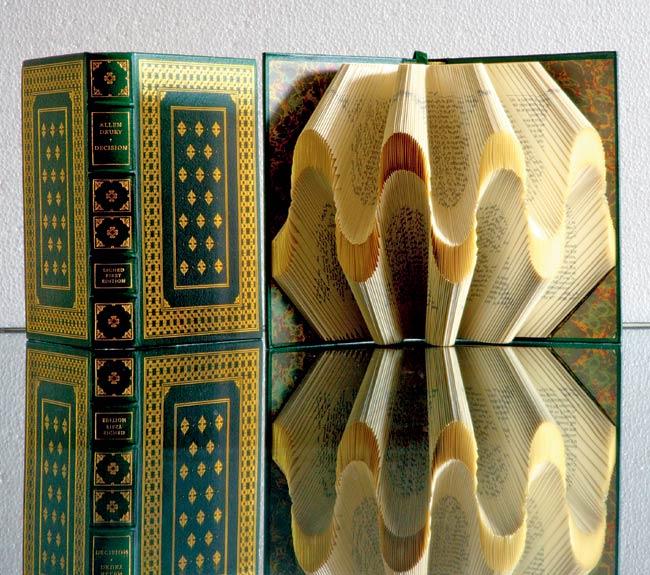 Tarq, in collaboration with Blueprint 12 (New Delhi) and Colombo Art Biennale (Colombo), is presenting Reading Room, a show of artists' books and altered book art curated by Amit Kumar Jain. The exhibition will feature works by 15 artists from across the world and highlight varied perspectives and practices of book arts.
Curator Amit Kumar Jain says, "Artists have used books to pen their initial thoughts through doodles and sketches. Many books have been featured in retrospective exhibitions. What was missing from the contemporary art scene was a show dedicated to these books as well as the book itself as a medium of expression." Reading Room started off with a few artists and soon led to the inclusion of voices from India, Sri Lanka, China and the United States.
"As the show was designed as a library where each table represented an aisle of knowledge on a particular topic, the title of Reading Room was given," he adds. Nearly 30 book artworks are on display and the books are curated according to themes such as politics, abstraction, nostalgia, identity, introspection and architecture.
Till: September 13,11 am to 6 pm
At: TARQ, Dhanraj Mahal, Colaba. call 66150424
The Bengali Babu is here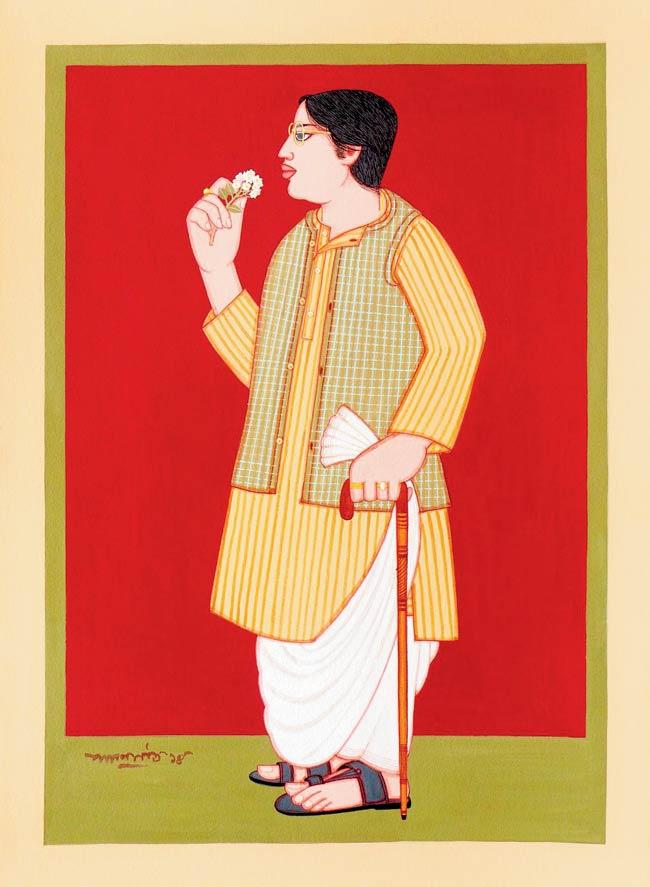 Artist Lalu Prasad Shaw's portraits of Bengali men and women offer a visual trip back in time. Titled Solitary Spaces, the solo exhibition at Art Musings features 11 of Shaw's works in tempera (a medium which uses coloured pigment mixed with materials such as egg yolk) on paper.
Born in Bengal in 1937, he completed his education in Fine Arts at the Government College of Arts and Crafts in Kolkata. He also spent several years in Shantiniketan.
His minimalist works reflect the influence of the pre-Independence Company School of Art, the traditional Kalighat Pat and the paintings in Ajanta Caves.
The at-times autobiographical artworks are inspired from nature and the Bengali middle class; they capture private corners within domestic spaces, inhabited by solitary women and men.
"A collection of three Bengali Babus forms the pivot of the show. One often sees Bengali women in Lalu's works but it is his Babus that are rare to come by. The solitary figures of Bengal's middle class are captured in a stylised manner," emphasises Sangeeta Chopra, gallery director, Art Musings. Shaw's artworks have been a part the British Biennale in London, 1970; the Norwegian Print Biennales in 1974 and 1978; the Paris Biennale in 1971 and the Asian Art Biennale hosted by Bangladesh in 1984.
Till: August 31, 11 am to 7 pm
At: Art Musings, 1 Admiralty Building, Colaba Cross Lane.
Call: 22163339
Log on to: www.artmusings.net
"Exciting news! Mid-day is now on WhatsApp Channels

Subscribe today by clicking the link and stay updated with the latest news!"
Click here!