As part of the three-day Director's Take screenings at the Chhatrapati Shivaji Maharaj Vastu Sangrahalaya, catch Timeless Heritage in Stone, the best history lesson you will ever get about your city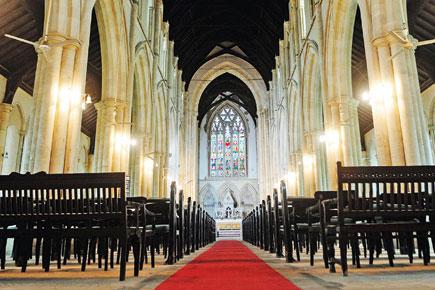 "Mumbai is a museum of architectural styles," summarises Rahul Mehrotra, architect, urbanist and educator, towards the end of the 40-minute long documentary, Timeless Heritage in Stone. Directed by Behroze Bilimoria and Anand Udeshi, we found the chronicle to be an engrossing commentary of the city's progress, but more importantly, an effective, well-researched tool to reach out to young Mumbaikars about the city's origins.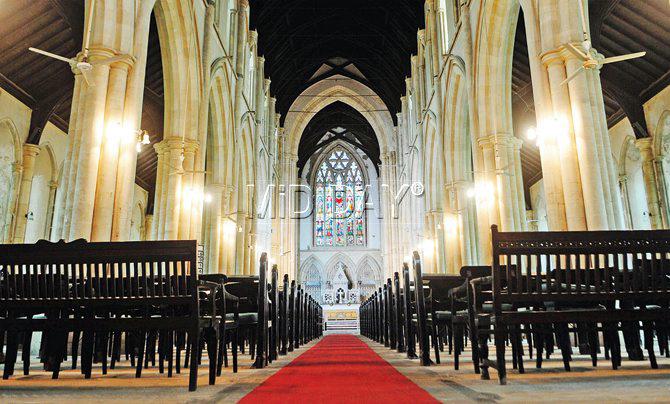 The Afghan Church comes in for special mention for its architectural finesse. Pic/Bipin Kokate
"The Museum's Director-General, Sabyasachi Mukherjee, suggested that we make a documentary on the city's architectural timeline, since it was such a rich showcase of styles, and no such content was available," says Bilimoria about the birth of the idea. "After interacting with students, I realised that there was no such documentation, and so we commissioned it," shares Mukherjee. Bilimoria and Udeshi took a year and a half to complete this documentary, with inputs from Mukherjee, Mehrotra, historian Dr Mariam Dossal and conservation architect Vikas Dilawari.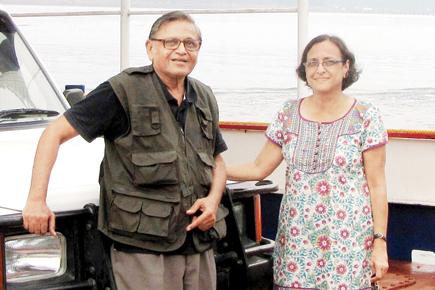 Anand Udeshi; Behroze Bilimoria
It takes the viewer back in time to when the Kolis were Mumbai's original inhabitants, and when the Portuguese landed here until it came under the Crown. All the while, the architecture introduced in the city — be it Gothic, Victorian, Italian Renaissance, Neoclassical or Indo-Saracenic — are showcased with landmarks that best define the style. St Thomas Cathedral, Afghan Church, Flora Fountain, Rajabai Tower, the Horniman Circle, the CST and BMC buildings are seen in new light. The voiceover, interspersed with inputs from the experts, doesn't overwhelm the viewer.
"The city being very vast, we decided to focus on South Mumbai itself. We wanted to create it in a story format and juxtapose the styles and important monuments around it. Overall, it was a time consuming project because of permissions but it was well worth it," reveals Udeshi.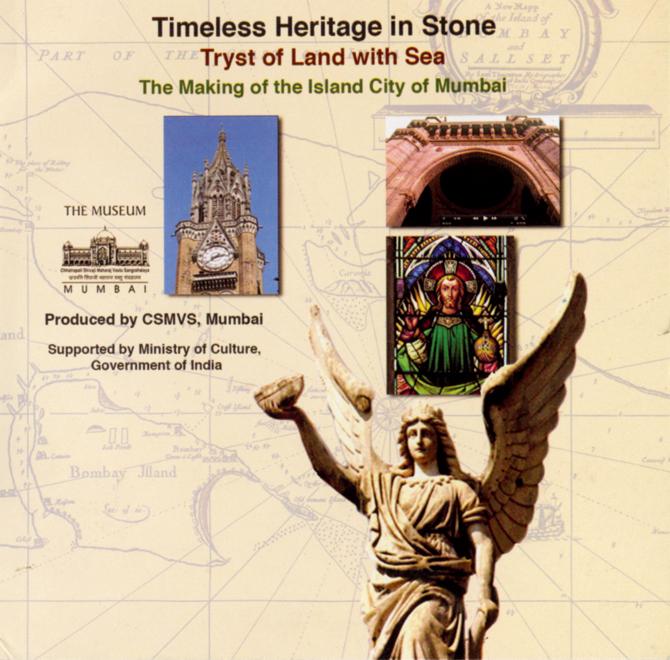 DVD of all films are available at the CSMVS Museum Shop for Rs 150
Mukherjee informs us that the museum intends to have a sequel, where Art Deco style, which is integral to Mumbai, will be showcased. "We hope that with proper funding, we can go ahead," he adds. Since 2009, CSMVS, with support from the Ministry of Cult-ure, Government of India, has produced 13 such documentaries on topics ranging from Tibet to India's textiles, as well as Bidri work. "These DVDs are distributed free of cost to nearly 400 BMC and private schools as well as to NGOs; few museums in the world make such films." shares Mukherjee.