India has also emerged as the most sought-after destination which has been propelled by the IT boom, contributing to a larger demand for residential homes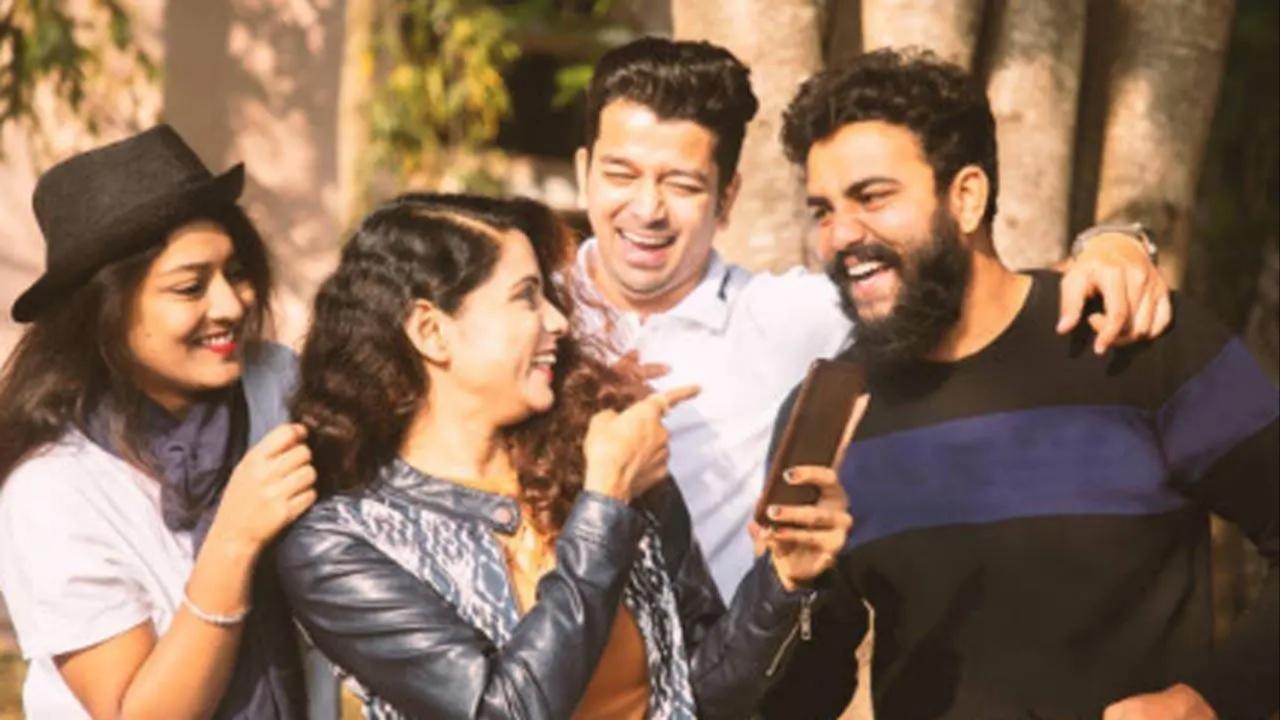 Image for representational purposes only. Photo Courtesy: iStock
India is home to the largest millennial population, forming 34 per cent (440 million) of the total population of the country, as of 2021. Quite evidently, this makes the role of GenZ, a crucial role in defining the country's economy and the trends of the Indian real estate sector. With a positive attitude and high aspirations, GenZ has greater access to opportunities, education facilities, cushy jobs, and higher incomes, creating a conducive environment to invest in homes.
India has also emerged as the most sought-after destination which has been propelled by the IT boom, contributing to a larger demand for residential homes. Indian millennials are also more inclined to own their own homes, which can be contributed to the sentiment of family values, the idea of long-term future investment, and gaining a sense of pride and acceptance in the societal system.
ADVERTISEMENT
What is driving millennials to buy their property?
Millennials, who are the largest demographic group in India, are redefining the country's real estate market in several ways. Financial prudence and economic forces are shaping the patterns of millennials in the coming year. The new breed of millennials is likely to turn from the 'carefree spender' to the 'conservative homebuyer', thereby taking the real estate market by storm. According to several statistics, in pursuit of financial stability, post-covid, millennials are going to drive the trend of residential sales in 2023 too, just like the past year. Property forecast by CREDAI revealed that property trends from 2022 in terms of residential sales will multiply in 2023.
Here are how millennials are changing the Indian real estate landscape:
Demand for affordable housing: Contrary to the belief that millennials are spendthrifts, millennials are more cost-conscious than previous generations when it comes to housing and is looking for affordable housing options. This has led to an increase in demand for compact, affordable homes on the outskirts of major cities.
Technological advancements: Millennials are tech-savvy and are using technology to research properties, connect with real estate agents and developers, and even complete transactions online. This has made the real estate market more accessible and transparent.
Emphasis on amenities: Millennials are looking for homes with modern amenities such as swimming pools, fitness centers, and co-working spaces. Developers are responding to this demand by incorporating these amenities into their projects.
Preference for eco-friendly homes: Millennials are more environmentally conscious than previous generations and are looking for homes that are eco-friendly and sustainable. A lot of developers are incorporating green building practices into their projects, to attract millennials.
Shared living or co-working spaces: Millennials are more open to the concept of shared living spaces such as co-living and co-working spaces. This has led to an increase in demand for such spaces and has given rise to a new segment in the real estate market.
Home size and design: Millennials are the driving force for the home-buying impetus, the size and design of homes should cater to the requirement of millennials. The millennial buyer is looking for homes with minimalistic design, basic finishes, added flexibility, visually attractive, and homes with high functionality.
Location becoming irrelevant: With the acceptance of hybrid work culture or Work from home culture, gaining precedence post-pandemic, the location of the home is playing less importance in the choice of property. Millennials, no longer want residences close to their office space but are looking for big spaces in suburban areas, with access to shopping, entertainment, and great social life.
Lifestyle-centric living: The new generation, is health-conscious and environmentally aware. Developers might consider a health-centric approach coupled with lifestyle amenities, to make buying attractive for millennials. A jogging track, well-equipped gyms, yoga tracks, swimming pools, meditation decks, and sports facilities, will allow residents to stay fit and active and also make new connections, for a conducive lifestyle with great social interactions.
Post-pandemic, home-buying sentiments have become stronger, with millennials being the dominant segment. The residential sector has become more end-user-driven instead of investment-driven. In conclusion, millennials are redefining the Indian real estate market by demanding affordable, technologically advanced, amenity-rich, eco-friendly, and shared living spaces. Developers who cater to these demands are likely to succeed in this market.
Also Read: How Indian Gen Z and millennials define and express love
This story has been sourced from a third party syndicated feed, agencies. Mid-day accepts no responsibility or liability for its dependability, trustworthiness, reliability and data of the text. Mid-day management/mid-day.com reserves the sole right to alter, delete or remove (without notice) the content in its absolute discretion for any reason whatsoever
"Exciting news! Mid-day is now on WhatsApp Channels

Subscribe today by clicking the link and stay updated with the latest news!"
Click here!