These remedies can be seamlessly integrated into your skincare routine, offering a cost-effective and nurturing way to combat under-eye bags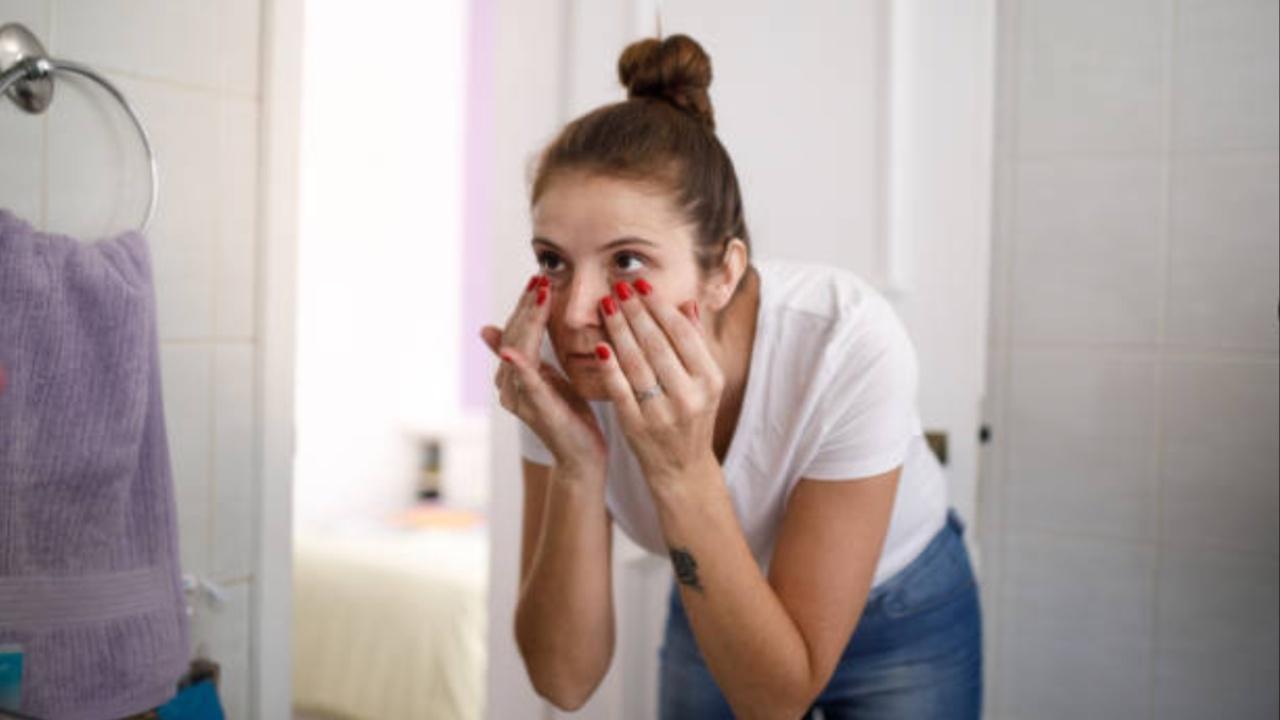 Image for representational purposes only. Photo Courtesy: iStock
Listen to this article
Say goodbye to tired eyes: Effective remedies for stubborn under eye bags
x
Our eyes, often referred to as the windows to the soul, are a canvas that reflects our vision. However, with the passage of time, factors such as aging, lifestyle choices, and genetics can create an unwelcome presence — those pesky under-eye bags. The journey to overcoming under-eye bags is an arduous pursuit for many. In this feature, we delve into the causes of under-eye bags and unveil effective remedies to help you regain the youthful twinkle in your gaze.
Understanding Under Eye Bags:
Before we embark on the path to rejuvenation, it's crucial to grasp the underlying causes of under-eye bags:
ADVERTISEMENT
Aging: As we age, the skin's natural collagen and elastin production decrease, causing the skin to lose its elasticity and sag. This leads to the formation of under-eye bags.
Fluid Retention: Excessive salt intake can result in fluid retention, causing puffiness in various parts of the body, including under the eyes.
Sleep Deprivation: Insufficient rest can cause blood vessels to dilate, leading to dark circles and puffiness.
Allergies and Irritants: Allergic reactions or exposure to irritants can trigger inflammation, which can manifest as puffiness around the eyes.
Genetics: Some individuals may be genetically predisposed to under-eye bags.
Five Effective Remedies for Under Eye Bags:
Chilled Cucumber Slices: Cucumbers are renowned for their soothing and hydrating properties. Slice a chilled cucumber and place the slices over your closed eyes for 10-15 minutes. The cucumber's antioxidants and mild astringent properties can help reduce puffiness and refresh the delicate skin under your eyes.
Revitalising Tea Bags: Repurpose used tea bags, particularly those containing caffeine, to alleviate under-eye bags. After brewing and cooling, place the tea bags over your eyes for approximately 15 minutes. Caffeine's vasoconstrictive properties help shrink blood vessels, reducing inflammation and puffiness.
The Healing Power of Cold Compress: Harness the simple magic of cold water to combat under-eye bags. Soak a clean washcloth in ice-cold water, then gently place it over your closed eyes for several minutes. The cold temperature constricts blood vessels, reducing swelling and revitalising tired eyes.
Eyefinity All In One Eye Gel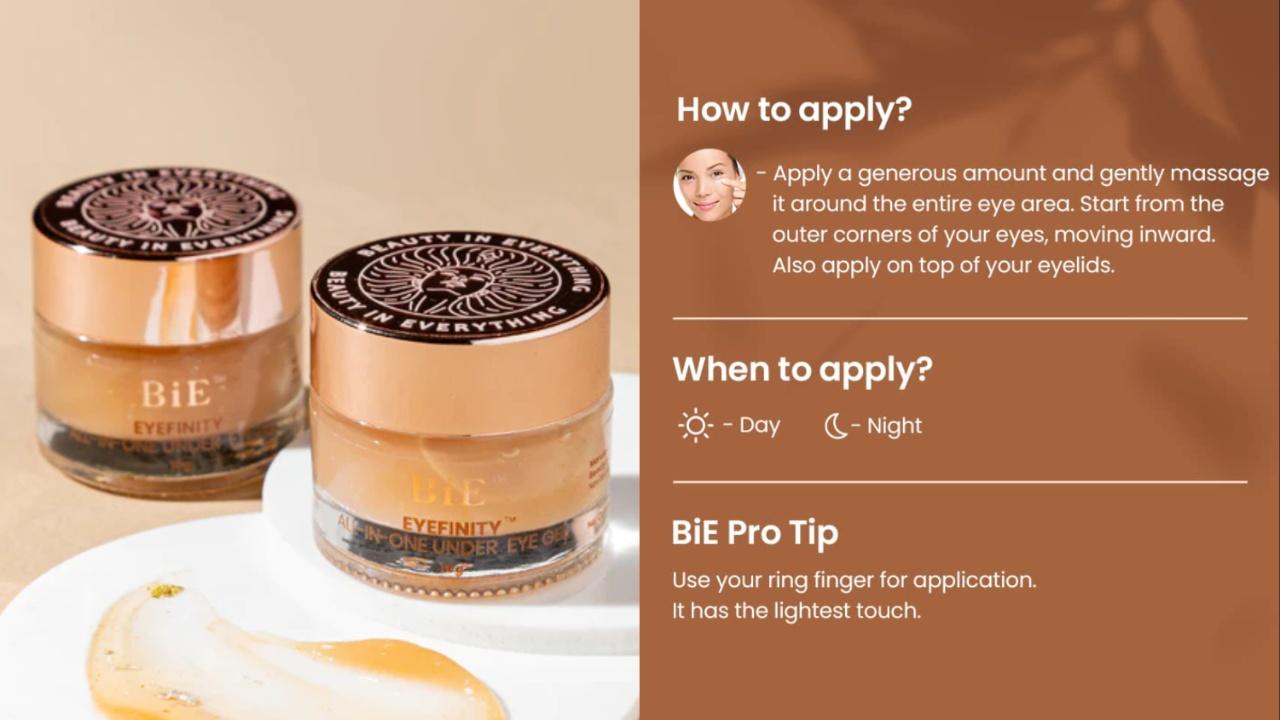 This eye treatment gel is infused with precious minerals and flavonoids to tackle every single eye concern all at once. Stem cells are extracted from the ginseng plant and infused into this anti-ageing eye gel. Anti-inflammatory minerals like gold and silver leaf are added for a cooling and depuffing effect. 
Price: Rs 1079
Shop at: beautybybie.com
Pink Aloe Vera Fresh Eyes Serum For Under-Eye Care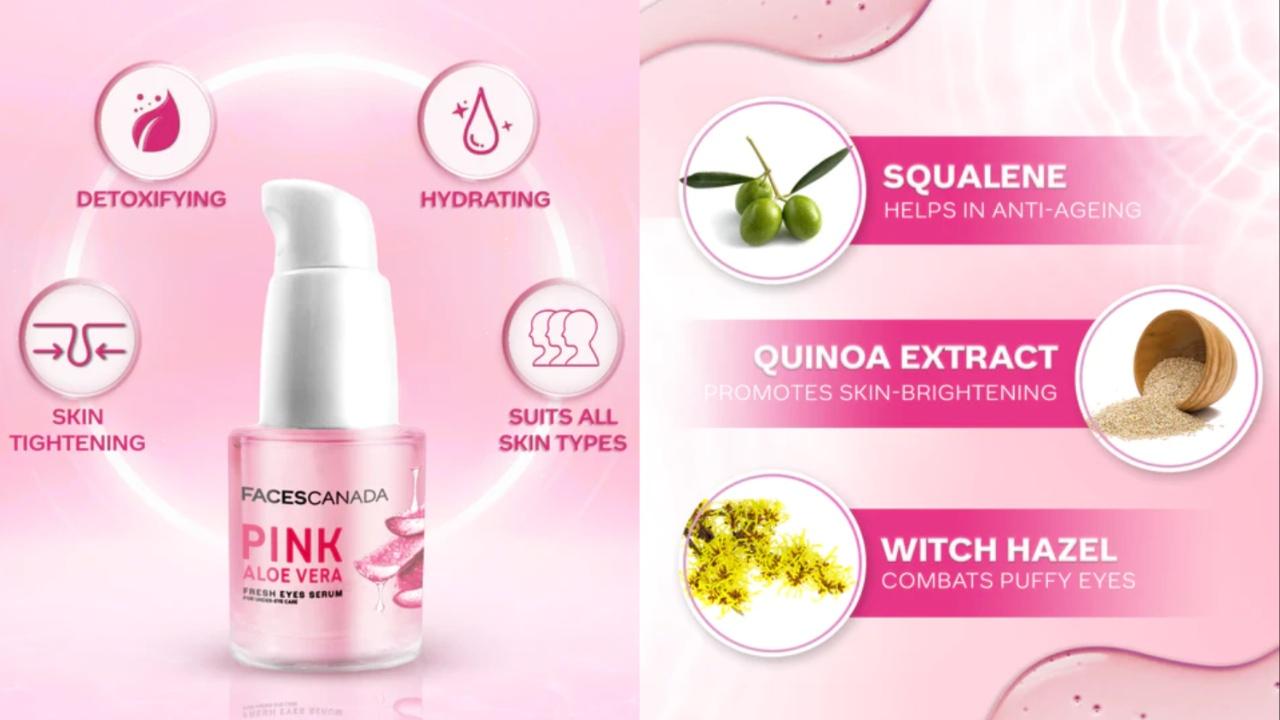 Hey sleeping beauties, this serum is a treatment for puffy eyes. Witch Hazel combats puffy eyes, Squalene reverses ageing and Quinoa brightens the skin's complexion. This gel is curated to deeply hydrate the under-eye region of your eyes so that you wake up looking fresh and young.
Price: Rs 549
Shop at: facescanada.com


"Exciting news! Mid-day is now on WhatsApp Channels

Subscribe today by clicking the link and stay updated with the latest news!"
Click here!