The days of brandishing your mobile phone to find your way around could soon be over. A new invention to come out of Massachusetts can point you in the right direction by simply tickling your feet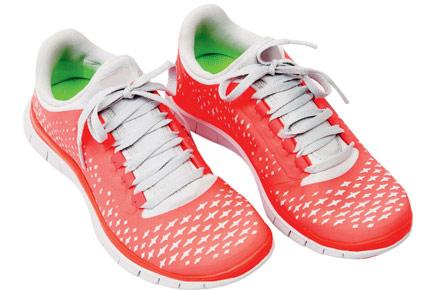 Sneakers
London: The days of brandishing your mobile phone to find your way around could soon be over. A new invention to come out of Massachusetts can point you in the right direction by simply tickling your feet. The silicone insoles are placed in a pair of shoes, communicate with a smartphone's Sat Nav and vibrate when a change of direction is needed.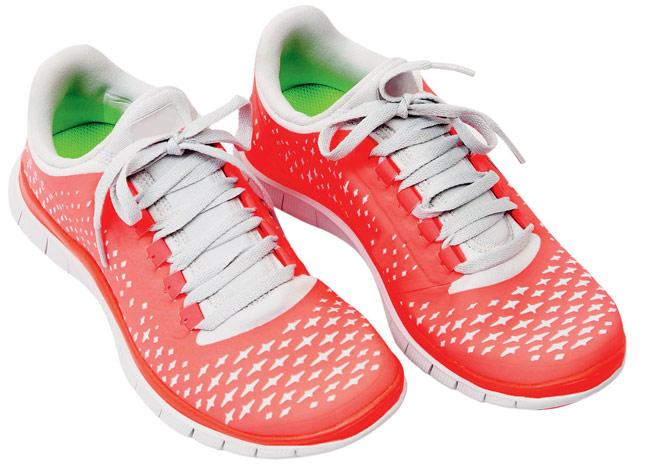 Representation Pic/Tinkstock

The 'SuperShoes' contain three vibrating motors, a receptive pad that recognises touch, an on-board micro-controller and low power Bluetooth and battery. They can be flexed and twisted and placed into any regular pair of shoes.

To use them, wearers first register with an online platform called ShoeCentral. The smart technology then pairs up with a smartphone to act as tour guide, tickling the feet to provide directions and even suggesting new places which might be of interest. The basic concept is relatively simple. If the left toe is tickled, the user should turn left. If the right is tickled, they turn right.

No tickle means keep on going while a repeated tickle is a sign you've reached your destination. In this basic setting, the shoes become a map - directing users who are then free to immerse themselves in their surroundings rather than a small screen.

Users can also link the technology to their digital to-do lists or calendars stored on their smartphone, tablet or computer. The shoes recognise each task and tickle both feet twice to remind the wearer when they are close to reaching the place where they can complete their next chore.

So if you had to buy wine before going home the shoes would tickle you when you approach a wine shop, to remind you of your task just in case you forgot.

Researcher Dhairya Dand, 24, who created the insoles, said the idea was born out of the overbearing nature of today's technology. He hoped the shoes could set people free a little from their smartphones. Dand said, "Most of my work addresses problems and opportunities I see around me. We don't get lost any more - we don't wander, wonder or discover. The wearables help people get lost and be in multiple places at once, imparting new skills and capabilities."

The system is currently a prototype and an expected price is yet to be placed.
ADVERTISEMENT
"Exciting news! Mid-day is now on WhatsApp Channels

Subscribe today by clicking the link and stay updated with the latest news!"
Click here!