Regular exercise has been found to boost fertility, reduce insulin resistance, increase the body's metabolic rate and improve its composition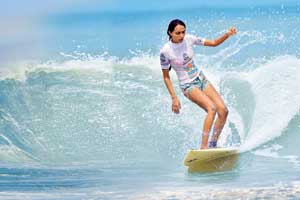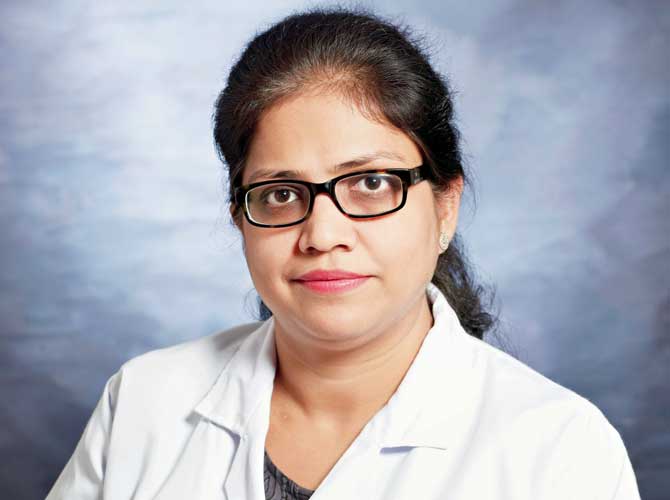 Dr Shilpa Agrawal
ADVERTISEMENT
In Poland, women on their period were once asked to refrain from having sexual intercourse for fear that they would inadvertently kill their partners. Italian women had to steer clear of all contact with water, while Bolivian women were taught to avoid cradling babies so they wouldn't make them sick. The superstitions surrounding menstrual health are many, as this 2017 study conducted by Clue, a menstrual cycle-tracking app, indicates. The opinions become that much more vociferous when it comes to exercising while on your period. Whether for sanitary or health considerations, women have often been advised to lie low and take it easy during that time of the month.
"For ages, women have been shamed into silence about their periods, which breeds misconceptions. Many also suffer from cramps, migraines, nausea and bloating during their period, and are concerned that working out could harm their health. The truth, however, is that smart exercise plans and correct nutrition can go a long way in promoting menstrual health," says Arpita Boyd, certified fitness trainer and specialist in pre- and post-natal fitness. "Regular exercise is beneficial for women, especially those suffering from polycystic ovarian syndrome (PCOS), a hormonal condition that affects up to 18 percent women around the world," says Dr Shilpa Agrawal, high-risk pregnancy and foetal medicine specialist at Jaslok Hospital and Research Centre. Regular exercise has been found to boost fertility, reduce insulin resistance, increase the body's metabolic rate and improve its composition, she says.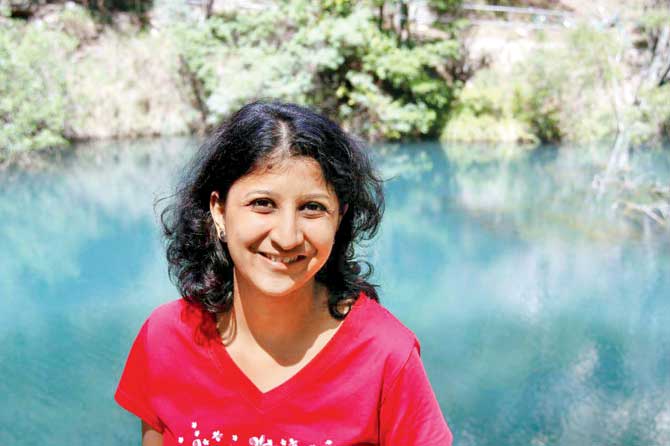 Munazza Habibulla
Fitness pros share tips on exercising during menstruation.
Swimming
"Women are often asked to refrain from swimming or water-related activities while on their period, ostensibly for sanitary reasons. However, swimming offers a number of benefits during those few days," says Munazza Habibulla of Swimming Matters. "The natural buoyancy of water prevents bleeding and also ensures that tampons stay in place," she elaborates.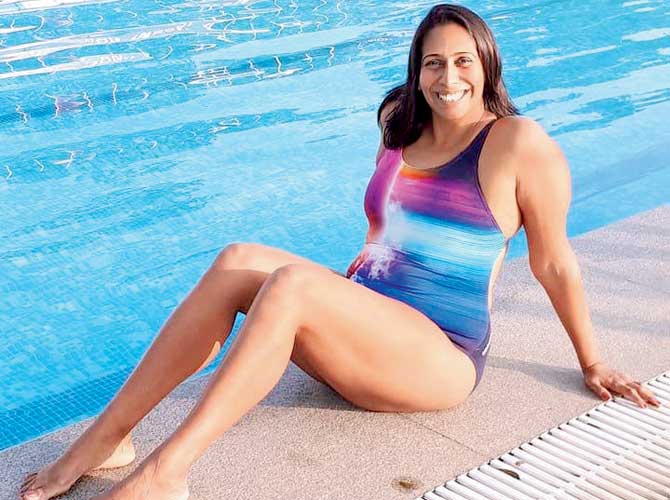 Nisha Millet
Former Olympian Nisha Millet adds, "Competitive swimmers cannot afford to lose four days of training in a row. Women can safely enter the pool with a tampon — choose a size that works well for you — or a menstrual cup. Sanitary pads and panty liners, however, are strict no-nos." The only time when swimming should be avoided is when you are experiencing severe cramps, aches and pains.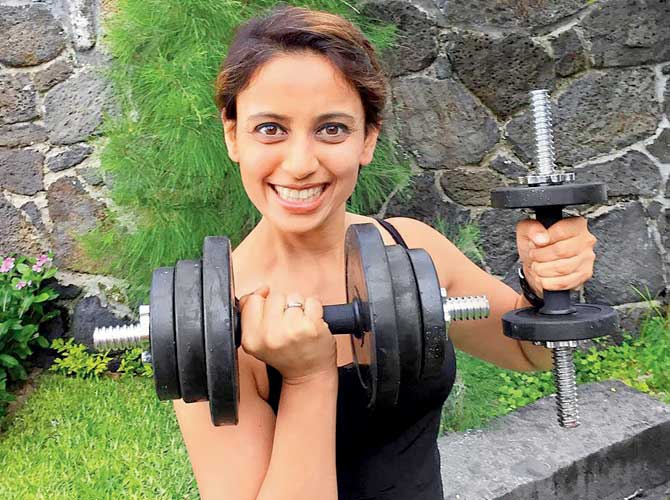 Arpita Boyd
Weight training
The key to a successful weight training regimen during your cycle lies in understanding how your body reacts during the various phases, says Arpita Boyd. "The first 14 days are the follicular phase, during which women can achieve greater strength and produce more power. They are also likely to feel less pain and recover faster," she explains. The next fortnight is the luteal phase, during which your body's oestrogen and progesterone levels surge. Exercise may feel harder during this time due to bodily changes. To manage these, she recommends staying hydrated, avoiding foods rich in nitric oxide (spinach, beets, pomegranate), and increasing your protein intake. This, combined with the right stretches can ease symptoms and allow you to lift weights.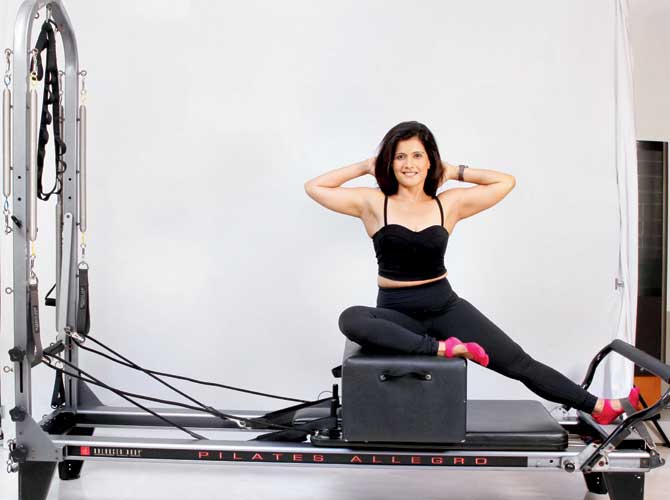 Sheetal Shah
Pilates
Sheetal Shah, founder of Core Pilates Studio, believes that the exercise form can greatly alleviate PMS symptoms such as bloating and cramping. "Pilates helps to stretch and open up the body, and also strengthens your deep abdominal muscles. Focusing on your breathing during these workouts can help alleviate tension in the body and promotes relaxation. Pilates also promotes the release of endorphins — the body's natural painkillers — which is another important reason why it works so well during your menstrual cycle," she says. Further, Pilates can help build lean long muscle and reduce the body's fat percentage, which normalises hormone levels and improves reproductive health, she adds.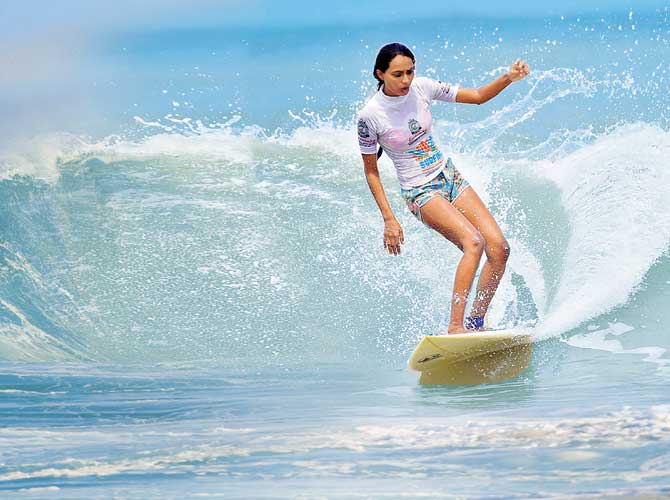 Ishita Malaviya
Surfing
Ishita Malaviya is India's first female professional surfer and a big believer in not letting your periods get in your way of enjoying the surf. "I can surf just fine with a tampon, and always make sure to change frequently to prevent rashes and infections," she says. She claims to have never missed a day of surfing, even on the first day of her menstrual cycle.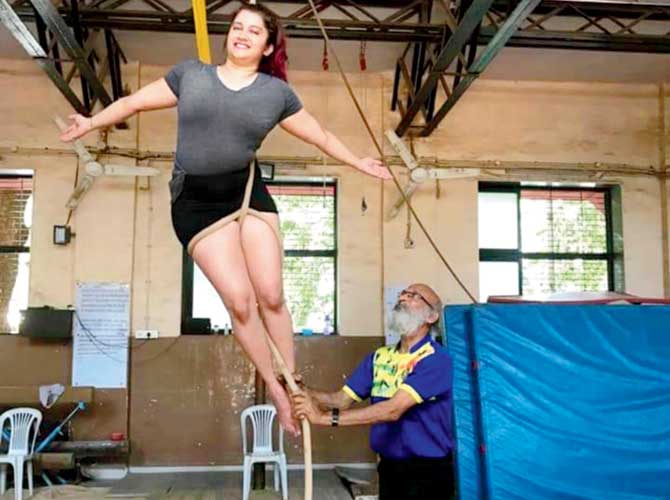 Smiley Suri
Zumba
Zumba workouts offer many benefits to women on their cycle. Sucheta Pal, global brand ambassador for Zumba, shares, "The workouts focus on the hips and pelvic region, increasing core and trunk strength. Exercise also releases endorphins, which make regular workouts a must for women like me who suffer premenstrual hormone-induced mood swings." Pal often trains for several sessions at a stretch while on her period. "[According to gynaecologists] you lose only about four tbsp of blood during your entire cycle, which isn't that big a deal. You must learn to understand your body and modify your movements accordingly," she adds.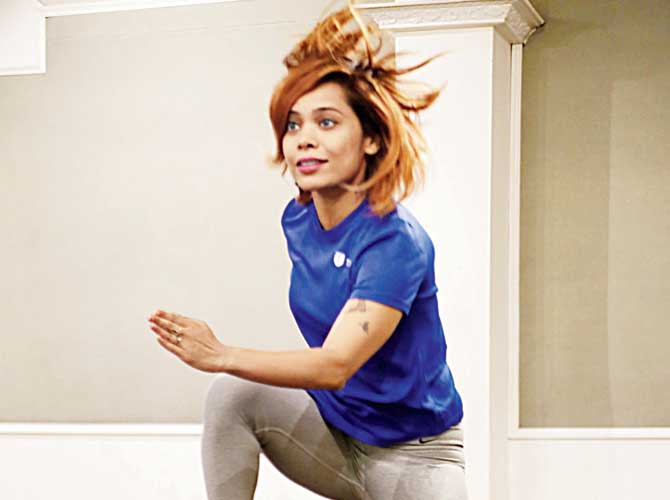 Sucheta Pal
Pole dancing
Pole dancer and trainer Smiley Suri found that pole fitness played a major role in managing her PCOS and thyroid condition, while also helping regularise her menstrual cycle. She recalls her instructor asking her to get on the pole on the first day of her cycle, even though she was experiencing cramps and felt bloated. "I was surprised at how much better I felt after the session," she admits. Although many instructors ask women to avoid inversions during their period, Suri believes that these can actually increase your flow and reduces cramps. She emphasises the importance of hygiene during this time.
Catch up on all the latest Crime, National, International and Hatke news here. Also download the new mid-day Android and iOS apps to get latest updates
"Exciting news! Mid-day is now on WhatsApp Channels

Subscribe today by clicking the link and stay updated with the latest news!"
Click here!