As Autism spectrum disorder is a developmental disability that affects social interaction, communication and imaginative play skills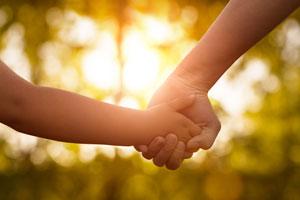 Image for representational purposes only. Photo Courtesy: iStock
The month of April brings attention to Autism Spectrum Disorder (ASD), with World Autism Awareness Day on April 2, and in some countries, the entire month is devoted to raising awareness around this developmental disorder. As Autism spectrum disorder is a developmental disability that affects social interaction, communication and imaginative play skills.
Children with autism often have delays and difficulties with spoken language, use of gestures and understanding other people's feelings or their own emotions. The symptoms tend to emerge by 12 to 18 months of age, and most symptoms manifest between 2 and 3 years of age. They often show repetitive behaviours, restricted interests and may have trouble processing different sensory inputs like sound, touch, etc. The intellectual abilities range from gifted to severely challenge and the severity of symptoms and support needed varies from person to person.
ADVERTISEMENT
Each case of autism is unique and no two individuals experience it in the same way. As per CDC, one percent of the world population has ASD. It is about 4 times more common in boys than in girls. There is no cure for ASD, but there are treatments and therapies that help individuals on the spectrum manage and even overcome some of the challenges linked to ASD. Parents often make the mistake of choosing to wait for a while, hoping that the child will grow out of the unusual behaviour.
Parents should be concerned and seek evaluation if their child is not responding to name by 12 months, is not pointing at objects to show interest by 14 months, is not speaking any words by 16 months or making two-word meaningful phrases by 24 months; if the child avoids eye contact, prefers to be alone, does not play "pretend" games, repeats words or phrases over and over again, flaps hands, rocks whole body, or spins in circles, gets upset by minor changes in routine, has fixed, narrow interests, has unusual reactions
to the way things sound, smell, taste, look or feel, shows loss of speech or social skills at any age. It is very important for parents to learn more about autism and seek support and guidance regarding management. Since the parent spends the maximum time with the child it is important to learn and implement activities at home for better outcomes. They need to be consistent, set a routine, establish schedules, reward good behaviours, anticipate triggers for undesirable behaviours and create a positive environment.
Early intervention is most important, needs to be multidisciplinary and coordinated by a Developmental Pediatrician. Intervention includes behavioural models, occupational therapy (to help with activities like dressing, eating and bathing and to improve fine motor, social, and problem-solving skills), sensory integration therapy (to help respond appropriately to sensory information like sights, sounds, touch and smells) and speech therapy (to help improve the child's communication skills). Pharmacotherapy (medications) may help with difficult behaviours in some children.
Joining a support group helps learning to cope with challenges. Last but not the least; parents are the most important advocates of their child. A positive and loving home environment with involvement and understanding from siblings and extended family helps integrate the child with normal family activities and outings. And most important, parents need to take breaks and take care of their own selves in their journey of dealing with their special child.
Also Read: Understanding the mental health needs of neurodiverse adolescents